Fornication Forecast: Your March Sex Horoscopes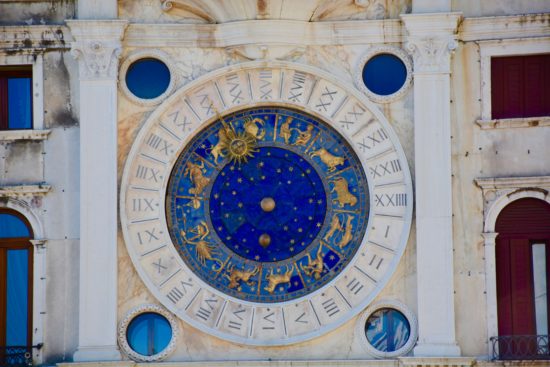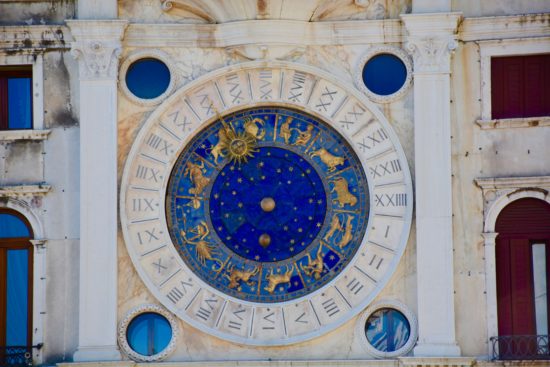 Now that March is upon us, we dive deeper into Pisces season. This, of course, means more and more emotions! It's the last sign of the zodiac, and that means we can approach the month with a sense of accomplishment, and a readiness to enter a new phase.
No matter what your sign, this blog will give you the astrological guidance you need to harness the power of your sign in your sex life this month!
Aries (March 21 – April 19)
This month for you is about optimal frustration. When masturbating try easing yourself almost to climax, backing off, do it again and again. This practice of "edging" can help you work on is how to be a patient lover with yourself and others.
When it comes to relationships, the new moon on the 24th might put you in an introspective place. Think about how past loves have affected you and how you can be better moving forward.
Taurus (April 20 – May 20)
Venus is coming into your sign. This means March should be all about the deliciousness of sex. In the bedroom, focus on cherishing every curve on your body and your lover's. Savor each kiss and touch and revel in the absolute pleasure of sex.
Mercury will be leaving retrograde on May 10th, so use that to harness creativity and imagination in the bedroom.
Gemini (May 21 – June 20)
The art of negotiation. Instead of trying to push against the walls, go around them, climb over them. Everything, sex and relationships are about the strong art of refined language.
From March 18th-23rd, the sun will bring intuitive and confident energy into your life. If you're single, use this to put yourself out there in the dating world. If you're in a relationship, consider trying something new to take things to new heights.
Cancer (June 21 – July 22)
You will be a power source this month and become a watering hole for emotions and comfort. Take some of this power and utilize it in your sexual relationships. Let your lovers know that you have strong urges and desires and that it's time for them to service you.
Toward the end of the month, however, the sun square sun transit in your sign will make you need to work harder to get what you want. Don't be over-assertive and upset others, but stay firm in your goals.
Leo (July 23 – August 22)
March is not your month for shining as usual. Take the month to adjust and adjust, become more and more flexible. Maybe practice yoga to open your body up and access flexibility of the mind, body and spirit.
When it comes to sex, you gotta love what you cannot have right away. Practice waiting and anticipating the climax. The orgasm shouldn't be the focus as much as the journey towards it.
Virgo (August 23 – September 22)
Take this month to get into the Kama Sutra. You are an absolute vessel of sensual magic. Confirm your sexual powers with just the way you walk down the street.
On the 24th, the new moon is in your house of sex. So if the stars align (they probably will), it would be a good time to turn up the heat in the bedroom.
Libra (September 23 – October 22)
Turn toward your inner balance this month. Ask the scale to be more tilted in favor of what you need to take in and less what you need to give. Around March 9th, Saturn will begin to bring progress and achievement, so be ready for this through July.
Romantically, March can be a successful month for you, as Venus is moving into your 8th house of sex. Lay a good groundwork for the optimal sexual and romantic position this month will put you in.
Scorpio (October 23 – November 21)
Find your warm love nest and see how deep your souls can be entwined. This is an excellent time to find out how well you can know someone not just sexually but emotionally.
Go a level further in whatever relationship you're in. If you're single, go a level further with yourself. March is a perfect time to push your boundaries and reach new heights.
Sagittarius (November 22 – December 21)
Slow down your usual horsey pace. Do everything in your power to try and see the journey as one gorgeous step at a time. Savor every individual flavor you taste along the way.
If you're in a relationship, make sure to focus on communication and a depth of understanding. Be careful to clearly convey your thoughts and feelings, and listen to your partner with intention.
Capricorn (December 22 – January 19)
This month will leave you horny and ready to go. A philosophy to keep in mind for March is: if not now, when? Become the sexiest version of yourself.
Surprise yourself and your partner with some new bedroom tricks they didn't see coming. Perhaps introduce a new toy, like the Womanizer, into the mix. Impress yourself as the best lover you can be towards yourself and others.
Aquarius (January 20 – February 18)
If you never have before, it's time for you to get into your feet. Have people suck your toes. As your partner for foot massages. give a couple foot massages yourself! Bring yourself into the earthy part of your nature because you're always sky high.
At the very end of the month, Mars will give you courage as it enters your sign. In case it takes you all month to work up to it, you can use this extra boost to explore things you might be nervous about.
Pisces (February 19 – March 20)
Swim toward the optimal feeling of orgasm in every moment. Don't just make your journey toward climax all about the body. Breathe in an orgasm or swim toward one. Right now everything's opening for you. Consider yourself one big turn on to life.
March 19-24 will be a period of stimulating news and exciting conversations. If you've ever felt supernatural abilities, they'll be heightened during these 5 days.