Why Masturbation Should be Taught in Sex Ed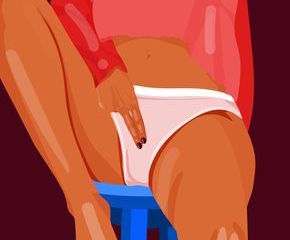 When thinking back on grade school's past, sex education is not the most glamorous times that come to mind. Awkward anatomical diagrams, 30-year-old animations, crossword puzzles filled with vocabulary words like "wet dream" and "fallopian tube"…
Let's face it, most of our sex ed experiences were a joke. Despite the lack of real-world preparation provided, it begs the question of what missing link could help make a huge difference.
Here enters the erotic elephant in the room—masturbation.
We know it, we love it, most people do it; however, our culture has still been historically against the mention of masturbation when "educating" the youth about sex.
Just like peanut butter and jelly, there are certain things in life meant to be paired with others.
So how much more contradictory can you get than to separate sex from something as integral to it as masturbation?
The ultimate party of one, solo sex is how most people stumble into the world of sexuality. It's the safest form of sex you can have, and arguably one of the most important (and effective) ways to kick off and continue exploring intimacy.
Yet, in today's day and age, it's a shame to say most public sex ed programs don't venture beyond the boundaries of anatomy and abstinence. Of course the science deserves a shout out, but it's far from the only thing that comes into play.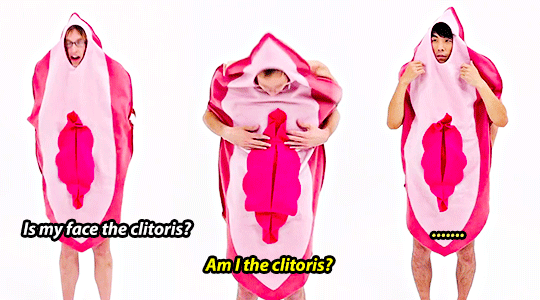 So newsflash to some: sex isn't a one-stop, procreation shop. Nor is it deviant, dangerous or something that should be avoided like the plague. It can (and should) be for pleasure, and is honestly one of the happiest and healthiest parts of human life.
It seems much of our society has adopted the old wise tale that by "hiding" the fact sex can feel amazing, kids will never discover it. Let's be real – that charade can't go on forever. In fact, fusing subjects like masturbation with sex-ed does much more good than harm.
Take a look at the rest of the world
While America mostly remains in Coach Carr's wheelhouse of "don't have sex, 'cause you will get pregnant and die," some countries are taking more progressive steps in their approaches to sex ed.
In France, they've begun using a 3D-printed model to teach children about not just the intimate body, but how to provoke pleasure as well.
By using the anatomically correct diagram of what looks like a pink Loch Ness Monster cruising around on a pool noodle, adolescents are finally able to get a first-hand look at the ever-elusive clitoris. The program emphasizes what internally happens when the female body is stimulated, which is meant to wash the erectile organ free of shame and show sensations of pleasure aren't just a luck of the draw.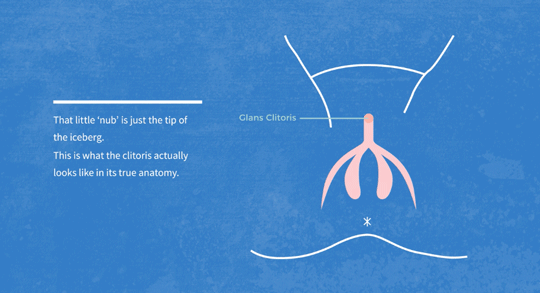 Norway also includes pleasure in their sex ed methodology through their public access TV series "Newton."
Known for its "frank" approach, the elementary-geared science show goes far beyond clinical spiels of anatomy and hormones alone. Explaining everything from puberty and body parts, to tutorials on kissing, masturbating and more, the program's host makes it a point to hit all the key stops of sexual bliss ahead.
So really, what gives?
For some, of course, the reluctance to discuss masturbation stems from the tragically negative stigma traditionally bestowed upon it. Everything from going blind and crazy, to growing hairy palms and starting to howl at the moon—the rumor mill of reasons crafted to discourage youngsters from flicking the bean is one of the most ridiculous ones out there. Especially considering the slew of health benefits that science continuously reveals.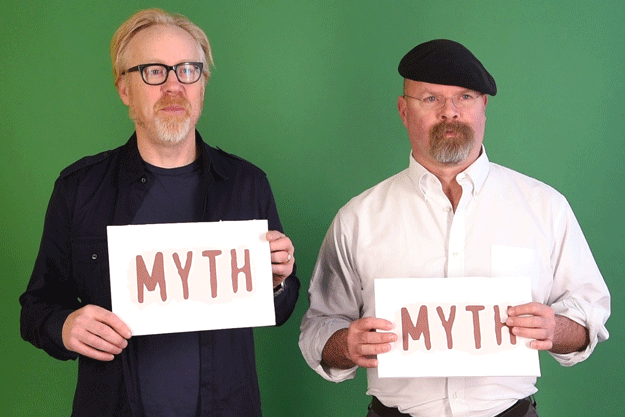 Research has found men who ejaculate 21 times or more per month experience a decreased risk of prostate cancer. Stretching of the cervix and other vaginal muscles during masturbation (AKA "tenting") allows fluids to better circulate and flush out bad bacteria—which lessens the risk of cervical infections and UTI's.
Stats aside, need we also mention masturbation can help with calming nerves, coping with stress, sleeping sounder, understanding your own body and improving self-esteem?
As if that's not enough, the even deeper importance of masturbation isn't just what it does for the body, but for the advancement of our sex lives all together.
No slam pieces required
Wanking on the reg makes it infinitely easier to help figure out what you prefer sexually. You can get down with your bad self, at whatever pace need be. As a result, you can pass on your self-studies to your partner to make sex with them all the better! Sans feeling the need to track down one-night stands in between, or entertain forgettable partners who may not have your best interest at heart.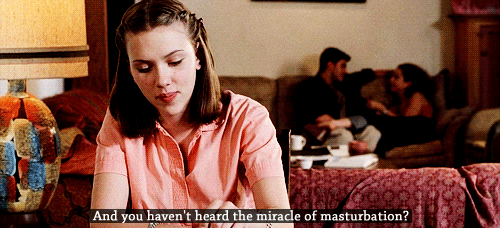 So in the end…
Sex ed is meant to help growing adolescents navigate the great wide waters of intimacy to come. Without shining light on the larger themes on the hormonal horizon, it's more like handing them a compass without a needle and shoving them off to sea.
Instead of preserving innocence in a bubble of painstaking naiveté, the case is clear. More inclusive schools of sex ed thought can set young people up for much more beneficial, self-discovered experiences.
***
No, masturbating won't cause werewolf-like transformations, or incite a revolt of suddenly crazed, hypersexual tweens incapable of controlling their urges. If organically included from the beginning, topics of masturbation and pleasure can help prepare adolescents for even greater elements of sexuality. Things like consent, communication and all the awkward challenges that will eventually be uncovered (hello, orgasm gap).
So all in all, masturbation and sex are like two pleasure-packed peas in a pod. The greatness of one is both majorly enhanced and rather necessitated by the other. While we can't turn back time on the dark ages of sex education, we can certainly help encourage steps toward a more practical, open-minded, and sensibly sensual future.
Alex Anderson is an LA-based lifestyle designer proactively raging against the cultural grain. By day she works in television production, and by night enjoys writing, sewing and seeking guidance from the stars. She also finally has an all black kitty named "Cher." You can follow her website (www.alexjanderson.com) and on Instagram (@AJAndMore)!