May Sex-O-Scopes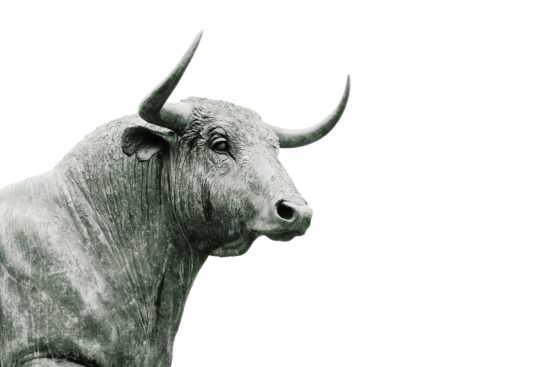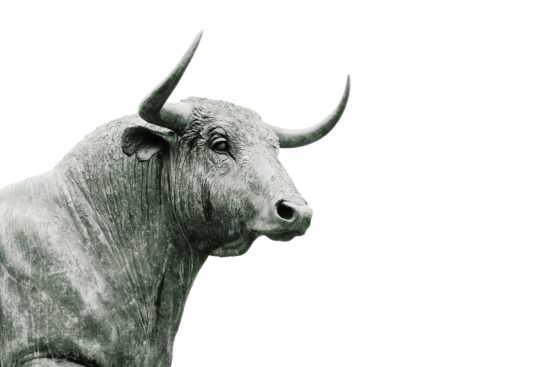 Spring has officially sprung, and my Sex-O-Scopes are here to help you harness the astrological influences of the month for your sexual benefit.
Taurus season is upon us, and our minds slowly turn from the fiery action-oriented energy of Aries season to more languid and sensual Taurean vibes.
We will all be gravitating back towards our homes, and soaking up some high-quality relaxation and rest. Indulge yourself this month is sensual earthy pleasures, with lots of treats, naps, and time connecting with your sensuality.
Two weeks into May we will shift into Gemini Season, which will bring us back out of our cozy sex dens and into a more social and vivacious period.
If you're new to astrology, feel free to just look up your sun sign. If you're more experienced in the astrological realm, you may enjoy looking up your Venus and Mars positions, as these rule your sex and romance zones.
Taurus
It's your season babes! Dial up the indulgence this month, and embrace your most authentic nature. On May 5th you'll enjoy the New Moon in your sign, and on the 6th Mercury enters also, working together to energize you and make you very magnetic and attractive to potential suitors. This New Moon will be a powerful one for you to set some sexual resolutions.
On the 15th romantic Venus waltzes into your sign, bringing all her amorous vibes with her. This is going to make you seriously horny, and able to connect with others more easily by doing activities you enjoy. With Mars moving into Cancer on the same day these connections won't be superficial ones, they will be tender and meaningful.
Gemini
Mars will be in your sign until May 14th, so use this time to reflect and then practice some of your sexual desires. Meditate, journal, chat with a lover or friend to move and channel your sexual energy. You'll be feeling energized and magnetic, so don't let that energy go to waste. You'll feel a little dip in your energy from the 14th till the 21st, but use that time to rest and get ready for a sexually and romantically powerful end to your month.
On the 21st, both the Sun and Mercury enter your sign, which is going to be A LOT. Gemini's are known for their smooth talking, and Mercury rules communication so us non-Gemini mere mortals are going to be powerless against your linguistic superpowers. The Sun will give you a much needed energy boost on the 21st, so get your crush on the phone and get dirty talking. If you can get in their ear this month, you can get in their bed.
Cancer
On May 15th Mars will enter your sign, bringing you some much needed calm and tender energy. You'll be feeling very amorous and a little more adventurous than usual. Cancers love their homes and it can be hard to get them out of the house, so instead just aim to get out of the bedroom. Try making a sweet and steamy memory in each room of the house this month.
On May 18th, the Full Moon will be in your fifth house of romance and fun, which should bring a more lighthearted energy to your usually deep and meaningful inclinations. Try harnessing the power of Mercury entering chatty Gemini on the 21st to finally voice that fantasy you've always wanted to try and find out if it's all you'd hoped and more…
Leo
This should be an interesting month for you lions. Uranus moves out of your ninth house of adventure and into your tenth house of fame on March 7th. This is going to throw a spotlight on your already rampant desire for attention. You love being center stage Leo's, so own it this month. Try some risky outdoor sex for a real thrill, or even make your own sex tape so you can be the true star of the show.
Around May 18th, the Full Moon will be in your fourth house of family and home, making this the perfect time for releasing rituals around sex-negative ideas of your sexuality, and old patterns from the past that no longer serve you. Spruce up your home to be a yummy sensual place that you adore being in and ignites your sexual fire.
Virgo
On May 5th the New Moon will be in your ninth house of adventure, which should help rattle your otherwise…how do I put this delicately….uptight… sexual nature. Stop worrying so much about what everything means, and why you like something and just go for it! Trying something new would be amazing for you this month.
Later in the month, Mars will be in your eleventh house of friendship, so single Virgo's should take the time to socialize and meet new people. You may even meet your soulmate this month, fortune does favor the brave.
Libra
This should be a delicious and erotic month for Librans. Venus (your ruling planet, and the planet of love) is in your eighth house of sexual intimacy from May 15th to June 8th. This is going to make you even more amorous than you already are. For those particularly airy, or dare I say, 'fuckboi' Librans, this is going to bring a desire for true deep connection into your partnerships. For the already connected Librans, this will take your partnerships even deeper.
Mercury hits your ninth house of adventure on May 21st, which will have you lusting for some sexual excitement. This is the perfect time to explore that fantasy you've always wondered about. Try leaving the house for some outdoor sex. Even better, pop in one of WeVibe's remote-controlled vibrators and hand over the controls to your lover before heading out on your next date.
Scorpio
You'll be in for a firey month Scorpio babes. From May 15th until June 8th, the planet of love, Venus, is moving through your seventh house of partnership. This will bring about an urge to start nesting with a mate, which really clashes with your uncuffing season vibes.
Try and bring this into balance by questioning if you truly want a partnership, or if you just want a deeper connection during casual sex. Harness the power of the Full Moon being in your sign on the 18th to make your needs super clear to your partner. Bring some grounded energy to your sex life (either solo or with a partner) by engaging in some anal play. You might like to spice up your day by popping in a cute butt plug and then going out to run your errands!
Sagittarius
This should be a frisky month for you archers! You'll have Mars in your eighth house of sexual intimacy from May 15th until early July, which will be sending your libido through the roof. You'll be craving more adventure and excitement, and I've got two great options for you to explore those feels.
You can explore within the bedroom, or outside of it. To stay within the bedroom (or at least within your home) start opening the lid on your sexuality and dabble in the darker recesses of your erotic brain. You might like to kickstart the process by filling out a sexual exploration questionnaire, or explore some fantasy play. If that's not scratching the itch hard enough, head outside for some outdoor sex.
Capricorn
May will likely be a pretty interesting month for the hardworking Cap babes among us. On May 4th the New Moon will be in your fifth house of romance, bringing you very sensual and languid vibes. Try your best to lean into this energy, even though your natural inclination is to fight anything relaxing. Draw a bubble bath and grab a waterproof vibe and try to be as present to your pleasure as possible.
When May 15th arrives, we will see Mars moving through your seventh house of partnership for over a month. Your attention will turn towards finding someone to wake up next to, not just have late night fun with. You'll notice this peculiar sensation in your chest, spoiler alert, it's called having 'feelings'. They won't poison you, in fact, they may just enrich your life.
Aquarius
A very sexy month is on the horizon for you unearthly babes. On May 9th, Venus (the planet of love) in your third house of communication. On the 21st both the Sun and Mercury enter Gemini, which is known as the chattiest sign. What does this all mean?! For once you Aquarians may actually want to talk about your feelings! Don't waste all that conversation on feelings though, save some energy for spicy dirty talk.
Mercury moves through your fifth house of romance and fun from May 21st to June 4th. So you'd be wise to spend the second half of your month focused more on what you really want out of a relationship. Whether that's casual sex or marriage, let your voice carry the news of your heart, and let the planets support it coming to fruition.
Pisces
From May 15th until June 8th, Venus (the planet of love) will be moving through your third house of communication. This also coincides with Mercury in Gemini on the 21st, so this is the ideal time for you to talk about your romantic inclinations with a partner, or spend some solo time reflecting and journalling.
Mars moves through your fifth house of romance from May 15 to July 1st, making you even more emotional than usual, and filled to the brim with loving vibes. Prioritize loving and romancing yourself first before you turn that energy towards anyone else.
Aries
You'll host Mercury (the planet of communication) in your sign until May 5th, and Venus (the planet of love) until May 14th. This is the perfect time to charge forward with your romantic and creative ideas. Try something new in bed! Take yourself on an adventure date! Buy a new sex toy! You deserve the new fresh sexual energy coming towards you, so enjoy it.
On May 18th the Full moon will be in your eighth house of sexual intimacy, and hosted by intense Scorpio, making it the perfect time to go much deeper with your sexual desires. If there is a taboo sexual inclination you've been mentally dabbling with, go for it! The stars will be in favor of it going smoothly.
Happy Taurus Season! Ley's get lavish…
---
Isabella Frappier is an Australian ex-pat living in LA, who swapped gumtrees for palm trees. She's a writer and a holistic Sexuality Doula, who specializes in body literacy and sexual sovereignty.
She is also a host on the popular new Sex Magic Podcast. When she's not busy championing her sex positive agenda, she—oh wait—she's always busy doing that. Follow her adventures on Instagram.