Movember November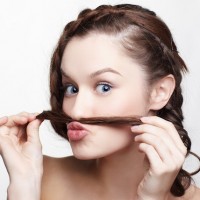 Each November, Movember participants, known as "Mos Bros,"  groom, trim and wax (along the lines of American women living post- 1970's) their facial hair in order to seek  sponsorship for men's health issues.  Fighting prostate cancer is amongst Movember's top priorities; a cause that Sex With Emily whole-heartedly supports. 
Prostate cancer is the single most common cancer in men; and, the second deadliest, behind lung.  According to the National Cancer Institute, it is estimated that 241,740 men will be diagnosed with prostate cancer and 28,170 men will die of prostate cancer in 2012.
Commonly thought to only apply to women, Kegel exercises are essential to treating and preventing prostate cancer; and, are important for good sex.  Emily's iPhone app, Kegel Camp,  reminds both men and women to practice Kegels and, at different levels of fitness.
Doctors recommend Kegel exercises  before and after prostate cancer surgery in order to strengthen the pelvic floor muscles.   Pubococcygeus (PC) muscles can be weakened due to an enlarged prostate, prostatitis, a radical prostatectomy, or radiation therapy for prostate cancer.  If left unattended, weak PC muscles lead to incontinence.  Kegel exercises can help prevent, treat or delay this symptom.
A prostate cancer victim who refuses to practice Kegels maybe subjected to prolonged incontinence.  This means regular drug store runs filling carts with adult male diapers.  Emasculation, sadly, at its best.
Cancer aside, regular PC workouts allow for better sex.  Strong PC muscles provide more control over the flow of semen, helps the firmness of penis during erection and the shooting power of an ejaculation.
With or without cancer Kegels for men must come into play.
Exercises can be done discreetly just about anytime — sitting on the couch or driving a car. Before starting Kegels, find out how to locate the correct muscles and understand the proper technique.  Kegel Camp by Sex with Emily is a great way to start.
The Movember November movement is a great way to bring attention to prostate cancer and give Kegels the focus that they deserve.  Plus, at the end of the month there many Movember November fundraising parties.