Mr. Hits & Mrs. Sex Toy Review: The Crescendo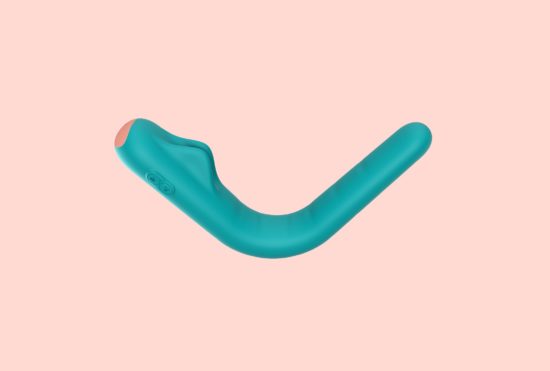 When it comes to sex toys, most are made for a certain gender or person in mind, so while you can always use these accouterments with a partner, it seems like one person is getting a little more out of the experience. 
So, how do you find a toy that makes all partners involved happy, regardless of gender or orientation?
Mr. Hits & Mrs. are here once again to give you the low-down on their coupled experience to see if this toy is worth the hubbub!
Mrs.
It's official: I'm an old.
When faced with new technology, my response is to get angry and say something like, "why can't it be simpler, like it used to be?!"
---
Mr.
I'm even older.
But I live for stuff like this. It's that Brave New World thing, when Sci-Fi gets real. Evolving ways to induce orgasm, to me, always translates into a freakier and more intense release. So when I read the Crescendo by Mystery Vibe's promise of the "world's first body-adapting 6-motor smart vibrator," I got hard immediately. And when I discovered that it had a companion app that allowed you to create your own custom vibe patterns, I think I came a little.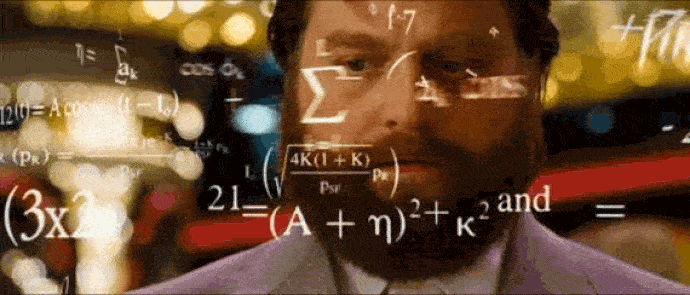 ---
Mrs.
It's times like this when I lose my feminist cred. Technology. Ew. So I let my man take the wheel, while I wait…and wait…and wait for him to finish geeking out over the tech of it all, and return to my body.
The Crescendo had already been burning a hole in my t-shirt drawer for a week, then charging in the second bathroom (my husband's inner sanctum) for two days (it only needs 45 minutes to be fully charged).  
---
Mr.
I just want to interject about the charging experience. Theoretically, charging is as simple as laying it on top of the charging pad. No probs, right? Well, not so fast. You have to make sure the top section of the Crescendo is in complete contact with the pad and that the blue light starts to blink slowly. I found I had to elevate the other end to start the flow. Whether it's your cell phone or sex toy, no one wants a zero-charge surprise. Talk about Margaret Thatcher on a cold day.
---
Mrs.
Agreed. And was that a topical '90s Austin Powers reference? You are old.
It's true though—when we're ready to test drive a new toy, the conditions have to be just right for us: the kids asleep by a certain time, the laundry out of my periphery and the moon in the seventh house. I want to be able to give it a fair shot, because I am biased based on the historical and unfailing success of my favorite toy—the toy I have used for years that is a sure thing. It's powerful and can get me off quickly and efficiently, sometimes more than once in the 30 minute window I have to get the deed done. So if there is a charging failure, the night is ruined.
---
Mr.
Luckily for us, and you, I'm not the one-size-fits-all in this relationship. Drive-through sex and the toys that facilitate it have their place. If you're looking for a wham-bammer, this probably isn't the device for that. The Crescendo will wine, dine and romance you with a customized tease along the way to the summit.
---
Mrs.
When I opened the Crescendo, I was jazzed. Who knew vibes don't have to look like a giant penis!? Take that, The Man! (Feminist creds restored, right?) While it's roughly the same length of most dildo-type vibes, it's flat and bendy. The packaging is classy, and the charger and device come with a pretty little quilted pouch for safe keeping.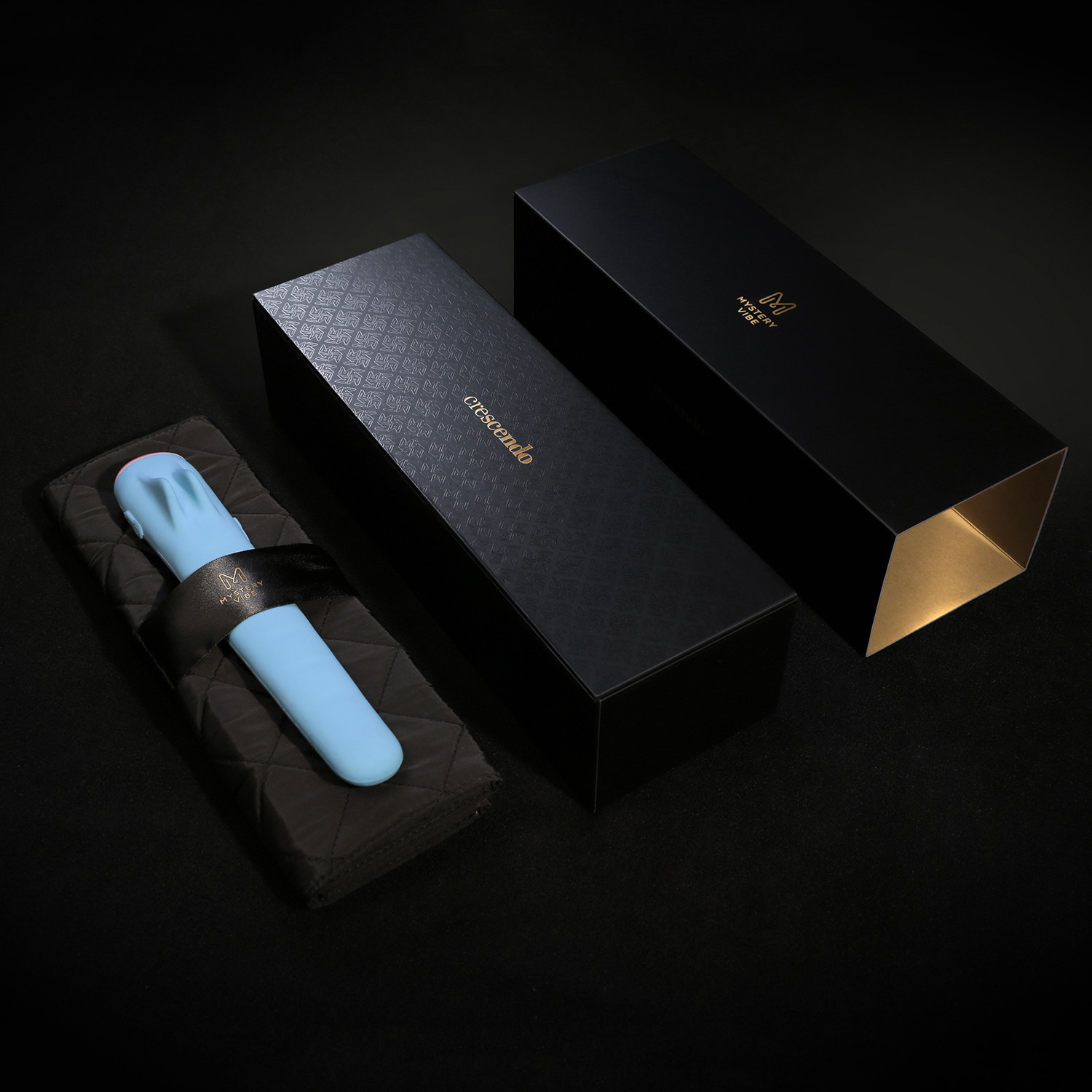 Once we got it charged, we still weren't quite ready. There were only basic instructions about the on and off buttons as well as how to cycle through the vibration patterns. While the "old" in me likes to just dive in and decide how we want to use our toys as we go (because we don't always have time to research or be creative), it was clear that to get the most bang for our Crescendo buck, one of us had to be on tech duty.
---
Mr.
I downloaded the app and went to the Crescendo homepage, which had several videos that give you an overview of the product and app and how to use all of its features. This is great for figuring out the mechanics. I wish there was more specific info on how the product works with your body.
---
Mrs.
Me too. I love pictures and how-to tutorials. (Genius idea for toy makers: accompany your products with erotic videos, showing the toys being used)!
---
Mr.
I poked around the interwebs until I found a random diagram which gave examples about how both men and women could bend it around their hot spots. I would strongly recommend doing this research before you even take the Crescendo out of the box.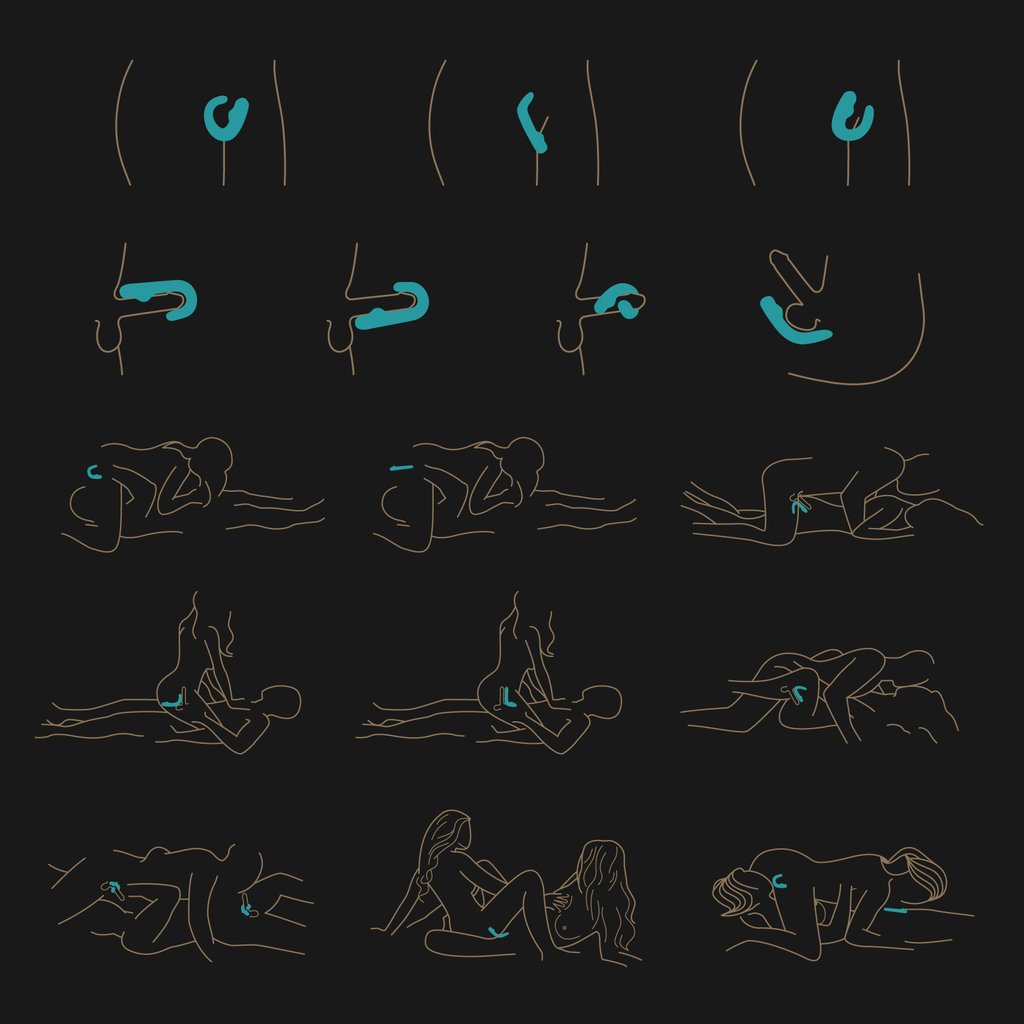 ---
Mrs.
And this research will help you get the most out of your Crescendo before you put it in your box (this last sentence is one reason my husband loves me). I didn't get the most out of our first Crescendo encounter because I got frustrated, made the Mr. shut down the app, turn the device on to the highest intensity, and wear it like a cock ring so I could just get down.
---
Mr.
When I turned it on, the Crescendo immediately felt next-level. During foreplay my first thought was that it felt like I was getting a blowjob and was in the midst of a three-way. We took intercouse slowly, or rather, I took it slowly. Mrs. dragged me and our Crescendo along. I was able to cycle through several of the settings.
What makes the Crescendo novel and nuanced isn't just that it has different patterns and intensity. It has different vibration zones along the entire length. Each zone offers its own pattern and intensity. What makes the Crescendo the perfect edging partner is that each and every zone can pulse or roll, simultaneously or individually, and in any combination in between.
---
Mrs.
I don't have time for nuance. For me, something is either working or it's not. But on this maiden voyage with the Crescendo, I'm glad he was digging all the levels, because if it's working for him, it's win/win.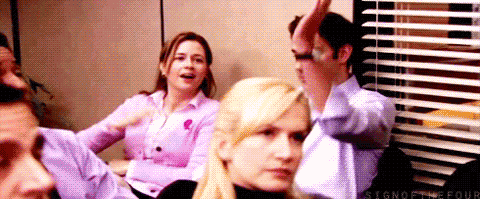 ---
Mr.
At some point, I had to have some alone time with the Crescendo, if only to play around with different fits and settings. Honestly, there is so much going on with this thing that a solo run almost burgeoned into a solo career, and I had yet to reopen the app.
When I came up for air, I discovered that the Crescendo plays extraordinarily well with others. For those fans of prostate stim, quadruple that pleasure promise when pairing your favorite backdoor device with the Crescendo.
---
Mrs:
After a few more times using the Crescendo together, I found that it made a great vibe for when he was inside me. Because it's flat, it didn't get in the way of his penetration, and I could use it to hit all my sensitive outside parts, from my clit down, while he hit all the inside spots. Admittedly, I need more time one-on-one with the Crescendo to get to know it's angles and possibilities. If I could only pry it from the Mr.'s greedy hands…