Mr. Hits & Mrs. Sex Toy Review: the Womanizer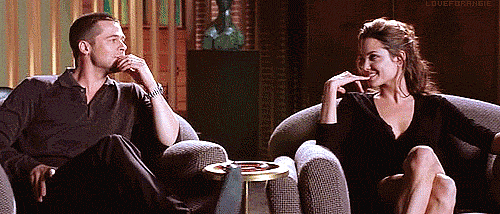 When you've been with the same person for a long time, you have to keep changing things up in the bedroom to keep them from getting stale. 
Introducing sex toys into the mix is a great way to do this, but…
Is every sex toy created equal in the eyes of solo or couple play? It depends. 
That's why Mr. Hits & Mrs. are here to set the record straight when it comes to the adult toys meandering their way into your sex life!
MRS.
I had been hearing whispers about the Womanizer for ages. It was the go-to favorite for ladies looking for a "sure thing" (meaning a guaranteed orgasm—also, a date who definitely puts-out). I was already pretty satisfied with my collection of toys, so I didn't think I needed anything new.
CUT TO: Having kids.
All the tricks that worked before kids, just fizzled out. Our normal sex life was a thing of the past, and when we did want to connect, my brain was so distracted I had a hard time getting in the mood and staying in the moment. Toys have been our savior though, because they cut through the mental chatter for me, and make quick work of the task at hand. While maybe at one time we had hours available for foreplay, we're now lucky to get a quickie or two in during the weekly routine.
---
MR.
For the longest time I'd always viewed toys as reserved for flying solo. Back in the day, they would come into play with girlfriends and earlier on in our marriage, for the kink of it. It was definitely a "Friday night" thing to do with someone I felt really comfortable with. I think I would have felt really weird if toys were dropped into a one-night stand, especially if the focus was only on one of us.
Man, kids changed that!
Friday night, Tuesday afternoon, Thursday before work, I didn't care whether it was spark plugs, jumper cables or a giant magnifying glass channelling the sun that got us going. We just needed to clear the launching pad immediately.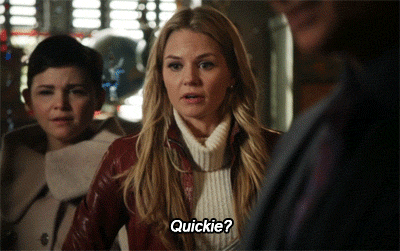 ---
MRS.
Then I went to a bachelorette party for a girlfriend, and won one of those stupid games. But the prize? A shiny pink and red box with flowers. It was a Womanizer. Deluxe. Only women-in-the-know knew just what a prize it was. And I was about to find out.
---
MR.
I just want to interject here. If you are reading this and you are a best-man-to-be who is planning a bachelor party you should be taking notes. My only take-away from my premarital send-off was a preponderance of cheap body spray and a dry cleaning bill. Just sayin'.
---
MRS.
And I'm still trying to wash that stank out of our sheets. Thanks, Scents by CVS.
When I got My Precious home from the party, I hid in my bedroom and opened the box (because when you have kids, nothing is "yours" anymore).
Opening the pretty package, my first thought was: "Class!"
It comes in an elegant little black silk pouch that holds its USB charging cord and a replacement part (called a "head"). The device itself is ergonomic (I mean, I've heard of ergonomic office chairs and mouse pads, but…vibrators?) which means it fits really comfortably in my hand. It's made of soft silicone, and the on/off button is like a little jewel. It's got a silver +/- button that makes it super easy to change the speed/intensity while mid-play.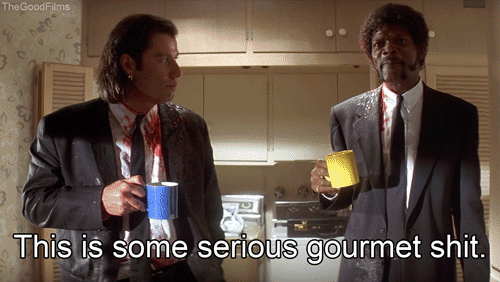 ---
MR.
The design geek in me was impressed and very jealous. I was pretty psyched to have a go at the controls but figured I'd keep that request in the top drawer for now. Why kill the momentum?
---
MRS.
It's fully rechargeable, and comes ready to roll, but I wanted to be sure it didn't lose steam on its inaugural run, so I plugged it into my phone charger – making sure it would be ready that night when the kids went down and we got down.
Later that night…
I turned on the Womanizer. That little head (it kind of looks like a suction cup) fit right over my clitoris and worked its magic like the most powerful tongue known to woman.
---
MR.
Yeah. I picked up on the most powerful tongue thing. This device was originally pitched to me as a "fluffer" for women. You know, the thing that gets her primed for the main event. The Womanizer Deluxe is a bit beyond the Prologue. Seeing her writhe around like that, I was transported back to senior year in my off-campus lair and my first 3-way. She was so turned on—by someone/something else other than me. Oddly, I was torn between sitting back and voyeur-ing or getting in on the action.
The awesome thing about the Womanizer Deluxe is that it was so much more into sharing than our invitee back in the day. The second most awesome thing is that there was no weirdness the next day.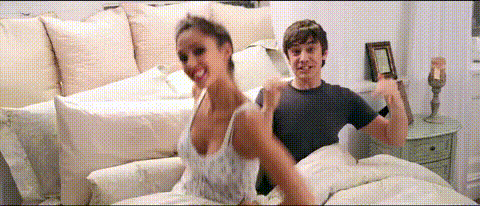 ---
MRS.
Cool story about something that I wasn't there for. Thanks for sharing. For this threesome, we found a comfortable scissor position that let him fit inside me while I used the Womanizer at the same time. It didn't take long for us to find an angle where the head of the Womanizer could manipulate my magic button while not obstructing his entry. It was a pretty great double whammy. It also helped get my juices flowing, though I think next time I'll add some lube just for the additional sensory experience.
---
MR.
I definitely felt like I was along for the ride at this point. I feel really somewhat guilty over the fact that I didn't have to put that much effort in. It was pretty much all benefits. I held off as long as possible but, you know, when your partner is that turned on you can only stay in the game for so long without convenience store pharmaceutical assistance.
---
MRS.
And then I used it again, by myself, when we were done.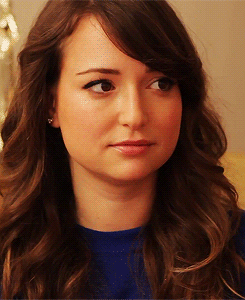 ---
MR.
Amazing how history repeats itself – for some of us.
---
MRS.
Hey, no one was hurt in the making of this threesome. I'll definitely be coming back for more of what this pleasure-packed toy has to offer.
(A hint to all the men out there: this makes a pretty great stocking-stuffer. For both of you).
---
MR.
Yes, I guarantee giving is better than receiving in this case.