My First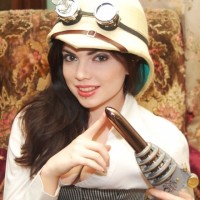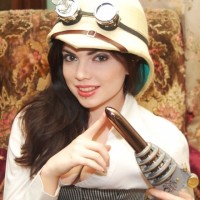 I remember my first. I was 21-years-old and had just moved from Michigan to San Francisco, and had never encountered a store like Good Vibrations…
In Michigan, all the sex shops were located off highway exits, geared towards older men who smoked cigars and smelled of whisky. My first Good Vibrations experience blew my mind. I could not believe a place existed on earth all about promoting sexual health and pleasure. A place where not only I could talk to educated adults about orgasms, but it was their actual job to help me find me the right products for my needs. Not only that, it was also their pleasure (and job) to help me figure out exactly what my needs were! Who knew? I was a changed woman. This wasn't only a store, it was a life changing experience.
A person's first vibrator is a special purchase. It can mean the start of new explorations and discoveries about one's body and sexuality. It sometimes is something a couple tries together, or a person experiences on their own. Where were you when you got your first vibrator? What kind was it? What did you discover while using it?
Now, Good Vibrations launches its new social network campaign My First Vibe! to celebrate sexuality, normalize the use of sex toys, and provide a platform where adults from all walks of life can share about their very first vibrator experience!
To launch the campaign, Good Vibrations asked me to share my first vibrator experience with my Pocket Rocket from Good Vibrations in San Francisco.

How to Share your own vibrator story:
Record a video and post it on Youtube, Vimeo, or other video hosting sites. Then submit it to Good Vibrations' special Tumblr — MyFirstVibe.Tumblr.com. (If you're uncomfortable doing a video, written submissions of no more than 500 words will also be welcomed.) Please note that all participants must be over the age of 18, and videos must not be explicit. (While it's great to use vibrators, in this case we're justtalking about them.) Submissions may also be emailed to marketing@goodvibes.com and sent via Dropbox. Don't forget the hashtag #myfirstvibe!
Need a jumping point? Here's some questions:
What vibrator was it?
Do you still have it?
Did you name it?
Would you (or have you) recommended it to friends?
What was so special about the vibrator?
Did you use it by yourself or with someone/s else?
Did using a vibrator change your life? If so, how?
Anything else?
A majority of women report that orgasms during intercourse are difficult or impossible without clitoral stimulation, so your vibrator may be just the thing! There are lots of fun ways to play with a vibrator and another person. If your partner has concerns about being replaced, see if you can introduce it as something you want to do together. While it's true that vibes do things that people can't, people do lots of things that vibrators can't come close to. Good Vibrations provides informative How To articles to help customers find the perfect toy for them. See "How to Choose a Vibrator," browse from Bestselling Vibrators or Staff Favorites, see what toys sex celebrities recommend, and even learn "How to Use a Vibrator," for tips and suggestions.