Never Had a Sex Toy? It's Time Because These New Sex Toys Will Rock Your World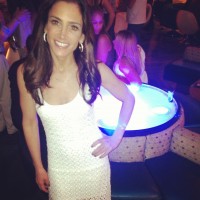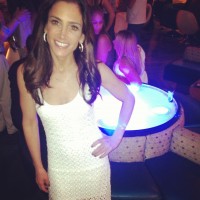 Part of my job description as a sex expert is to try all the new sex toys so you don't have to. I take on this burden of testing new sexy toys so you can have lots of orgasms. You're welcome.
This week I went to a sex toy conference in Las Vegas called the International Lingerie Show. Here are some of the gems I came home with: 
1. The Original Magic Wand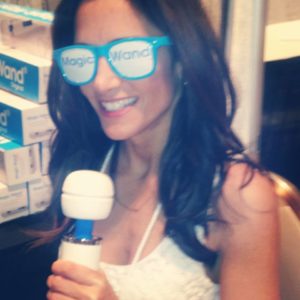 I need to announce my undying love for The Original Magic Wand. The new and improved Original Magic Wand will make you orgasm faster than you can say "multiple orgasms." Of course, every relationship takes work. I once drilled a hole in my nightstand so I can always have my Magic Wand by my side. If you want to have eight orgasms in a row, this is the vibrator for you.
2. OVO pleasure rings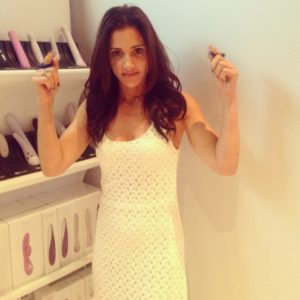 If you're ready to fully commit and recognize each other's unique needs, it is time to put a ring on it. Yes, I'm talking about a penis ring. Penis rings are perfect if he's having trouble keeping an erection during sex.
The vibrations keep him afloat while they vibrate against your clitoris. The shape of the B4 Pleasure Ring(in my right hand) is perfect for you to jump on top and grind against the vibrating bullet during sex.
The B8 Pleasure Ring (in my left hand) has a wonderful gliding sensation that well makes you want to orgasm. I definitely recommend getting an OVO pleasure ring, especially if you've never used a sex toy during sex before.
3. Duet Waterproof USB Rechargeable Vibrator
Not only do I try out vibrators in Las Vegas, I build them too. Yes, I know, I'm one hard working working woman.
When I'm not charging my iPhone, I'm charging my Duet Waterproof USB Recharheable Vibrator. This vibrator has class and comes with a leather pouch for travel (no more TSA's officials rummaging through your luggage, this will sneak right by them). Even though the Duet is an elegant lady, she knows how to get down. The Duet's dual motors deliver powerful, precise vibration for your clitoris.
Watch me build a Crave on Instagram.
4. FiFi Waterproof Rechargeable Vibrator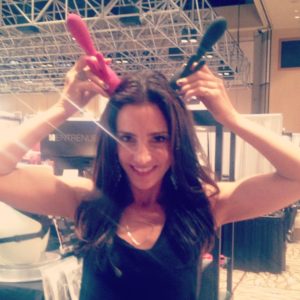 The Rabbit has really grown up since the Rabbit Pearl. Look it how long and powerful her ears have become! The FiFi is a special breed of rabbit that gives full internal stimulation while thumping it's big, floppy ears on your clitoris.
Each ear has its own motor, so if you want a lot of clitoral stimulation too, you're going to love the ears on this rabbit. Its body is also curved to stimulate your G-spot.
Speaking of rabbits, I found this bunny tail (butt plug) at the conference. It's not really my cup of tea, but apparently it turns you instantly into a Playboy Bunny…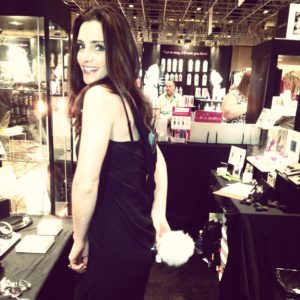 5. The Stronic Eins Thruster

It thrusts. Enough said. The Stronic Eins Thuster's piston-like multi-speed motor creates the perfect G-spot stimulation. The best part– you hold the controls to its thrusting member. With this bad boy, you'll forget you're not actually having sex.
Okay, I think it's about time for me to try out the rest of my new sex toys from Las Vegas. If you've never purchased a vibrator, it's time to get onboard with some serious pleasure. I'll be sure to keep you posted on the most orgasmic new sex toys.  Oh, if you want to try any of these toys go to GoodVibes.com use coupon code EMILY and get special discounts.