New Year, New Dating Profile: The Dos & Don'ts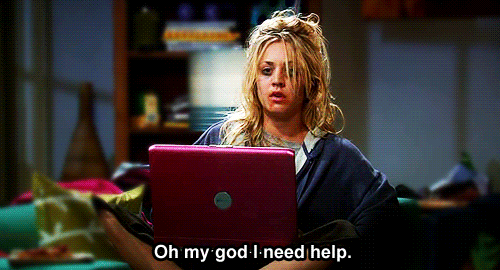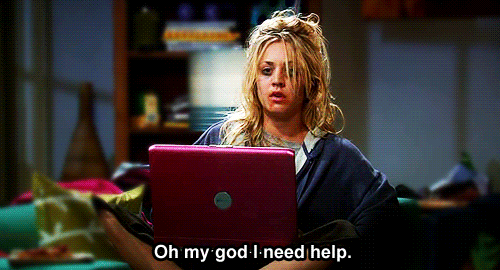 Social networks like Instagram, Facebook and Tinder have not only changed the way we interact with people; they've also redefined the way we find a date for Saturday night.
Our grandparents might disagree with the practice of online dating and tell us the best way to meet a soulmate is the old-school way. Most people from early generations met their life partners at school, work or through family and friends. Of course, some of us still meet dates this way, but technology has altered the game drastically. We can now make connections with strangers from the comfort of our beds, change our relationship status in one click and communicate interest with a few strategic Instagram "likes".
Apps like Tinder, Bumble and OKCupid have cracked the code on dating for many of us, but they neglected to mention a couple of flaws in the system… And no, I'm not talking software bugs or troubleshooting errors. I'm referring to this whole new form of communication that, unfortunately, came without an instruction manual. Maybe they'll come along with the next update?
Without any form of guidelines to govern online daters, mistakes will be made. Mixed signals will be sent. Swipers will miss out on true love, all due to a blurry profile picture or the irreparable damage done by a douchey first message.
Sure, we could accept the consequences and hope for the best, or we could make our own instruction manual. Analyzing every aspect of the game might be a little overwhelming, so let's start at the beginning: with your dating profile.
We all pretend that we're above making snap judgements of potential dates, but behind the protective glass of our cell phone screens, we are a society of critics. And since your dating profile is the first (and often, only) thing we see, it can make or break your chances of making contact.
If you want an online profile that is so charming, appealing and eye-catching, even YOU would want to date you, here are a few helpful Do's and Don'ts to get you started…
DO
Post your best pictures that represent the things you love… you know, besides how hot you look in the mirror. While a selfie or two is just fine, research shows that daters much prefer more action-oriented shots. Give people a glimpse of your hobbies, your social life and your favorite places to visit. And not to be cheesy, but pictures with pets are always a hit. You should share more than one picture if the app allows it.
DON'T
Pick a shot of you and your 5 closest BFF's as your default picture. If it takes us more than a couple seconds to locate you (or, god forbid, some detective work) there's a good chance you're going to get passed by. I get it, you want to appear social and personable, but you can't attract your true love match if they don't know who you are. This is a dating app, not a high-stakes game of Where's Waldo.
DO
Provide your preferred name and your real age. While that hilarious nickname you earned in college may be a hit with your inner circle, it could send a message to potential matches that you don't take dating seriously. Of course, if you've got a standard nickname (think Nick, short for Nicholas), then throw that into your bio. The point is to be authentic, genuine and, above all, honest. Which leads me to my next tip…
DON'T
Lie about your identity online—or really, about anything at all. Whether it's your age, your name, your height, your relationship status or even minute details of your life, the worst way to start a meaningful romance is with misinformation. And nothing says "lack of confidence" like an "About Me" full of falsehoods. If you want to play make believe, play The Sims. If you want a fighting chance at something real, play fair or get offline.
DO
Provide a well-rounded bio. Everyone has their own style for writing their bio, and that's a good thing. Your bio should provide a decent peek at your personality, your interests and the life you lead. If it's something that's important to you, include it. If there's something that makes you unique, throw that in there, too. All it takes is one common interest or attention-grabbing fact to spark and amazing first conversation.
DON'T
Write an autobiography or leave your profile blank. Just like with anything else, there is a sweet spot when it comes to bio length. Too short, and you could come off as lazy or too boring to bother getting to know; too long, you risk giving your would-be suitors a nasty case of eye strain. Give people the basics about you and your interests, and save the extensive background checks for your first or second date.
DO
Include your occupation—but only if you're comfortable with it. As adults, our jobs can often be an important part of who we are. If your career is something you're passionate about, you should absolutely make it known. If you're not exactly where you want to be, pen a note about where you're going, and what you hope to do in the future. This is not only a great icebreaker, it's also a good way to determine compatibility and discover common goals.
DON'T
Brag. You don't need to show off that you graduated at the top of your class, own more cars than can fit in your garage and bench-press twice your weight. There's a fine line between being confident and being pompous; if you want to appeal to the opposite sex, it's a line you need to learn t walk. A good rule of thumb: Don't tell people how awesome you are, show them.
DO
Talk about your hobbies. Tell people what you like to do in your free time, and be specific! Anyone can say they enjoy cooking or hiking (we'll talk more on this in just a second), but details really help to bridge the gap between generic cliches and genuine interests. Doesn't "I make a mean Carbonara" sound SO much more enticing than "I like to cook"? Exactly. Little tidbits like this make you more quirky and interesting, and therefore, more dateable.
DON'T
Fall back on those generic hobbies that you see everywhere. It's okay to like movies, wine and long walks on the beach, but remember—this is all about standing out! In LA, pretty much everyone likes to hike. Who doesn't adore a Sunday brunch? Give your profile a little more color and increase your chances of catching someone's eye… You can always bring up brunch later.
DO
Share what you're looking for in a date. Since everyone uses dating apps a little differently, it can be hard to tell whether you've found someone who is on the same page. Whether you're looking for something serious or something casual, it helps to mention it in your bio. That way, you can avoid any miscommunication before the fact, and don't have to worry about leading anyone on (or being led on, yourself.) Set your boundaries and be honest about your needs, and you'll be more likely to find someone who is looking for the same.
DON'T
Lead with the negatives. Talk about what you do like in detail, sure, but you don't have to list all your dislikes right off the bat. The same goes for the way you share what you're looking for in a partner: It's perfectly okay to include cute must-haves, like "must love dogs" or "whiskey-drinker a plus". Just don't be the person who includes the list of types you're NOT attracted to. You might think you're being funny or "honest", but this only serves to make you look like a rude, judgmental jerk. You never know who you'll end up vibing with, so try to keep an open mind.. Or at the very least, an open-minded dating profile.
We could write hundred of blogs about online dating and never run out of content. Even though online dating isn't a brand new concept, there is still much to learn about how to navigate it. When in doubt, it's always better to have a higher ratio of Do's than Don'ts. Good luck out there!