New Year, New You: Sexual Resolutions for 2019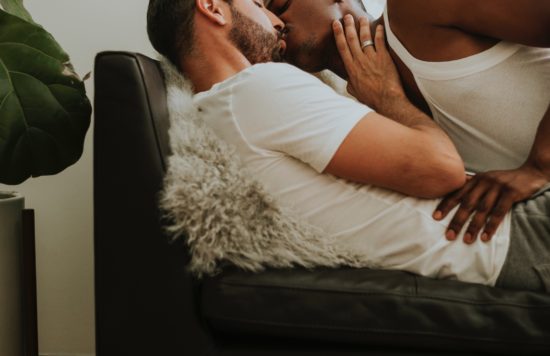 Ah, January is almost upon us. The gyms will be full and the bakeries empty. We all love a good 'New Year, New Me' vibe, so let's embrace the positive energy of January with some sexual resolutions.
So often we focus on the health of our physical body, but neglect to include our sexual health.
Let's make 2019 the year of vibrant sex!
Prioritizing Yourself
Whether you are in a relationship or not, it is so important to prioritize your own pleasure. YOU are the knight in shining armor that can sweep you off your own feet! This doesn't just mean masturbating more often, but also evaluating the quality of the sex you're having with yourself. Are you turning your vibe on and your brain off? Or are you engaging in a romantic relationship with yourself that feels nurturing and supportive?
When I first address this with my clients, it sometimes feels really daunting to them, and they ask me "but what does that look like though?" First, write down your idea of a dream date, from the moment they would greet you, to your last toe curling orgasm of the night. Perhaps you would like to be wined and dined at your favorite restaurant, followed by some salsa dancing. Maybe a long luxurious bath with bubbles and luscious scented oils and a waterproof toy. 
It doesn't matter what the date entails, as long as it resonates with you as romantic and thoughtful. Then come the fun part, take yourself on that date solo, sex included!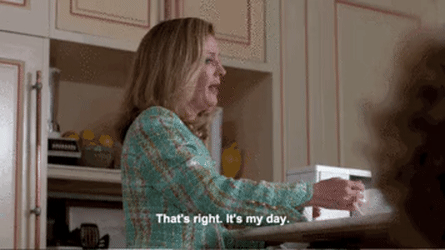 It is so important to have a regular healthy romantic and sexual relationship with yourself. This goes for anyone, regardless of if you're in any a relationship or not. If you're single, this practice will help deepen your connection to yourself, get you in touch with your sexual preferences, and raise the bar for your potential suitors. If you're in relationship already, it will also help encourage your individuality and uniqueness separate to your partner, which is vital to the success of a long term relationship. It can also help lower the pressure on your partner to meet all of your romantic and sexual needs, which in turn can create more fun and excitement in your joint sex life, win-win!
Trying Something New
I'm not talking skydiving or cooking classes here, but making a resolution to explore your sexual curiosities. Have you felt intrigued to try some anal play? Have you felt fascinated by the idea of public sex? Perhaps you've been secretly pining to explore a sexual fantasy through role play? Have all these 50 Shades movies piqued your interest in BDSM?
One of the most wonderful things about sexuality is its vast depths and avenues for creative sensual expression. Missionary sex and eye gazing can be so wonderful and fulfilling, as can some kinky sex. However, when we eat the same flavor of ice cream everyday, it's likely that we'll get bored and want some variety.
Why not make a resolution to dip your toe into one of the many wonderful flavors of sexuality this new year?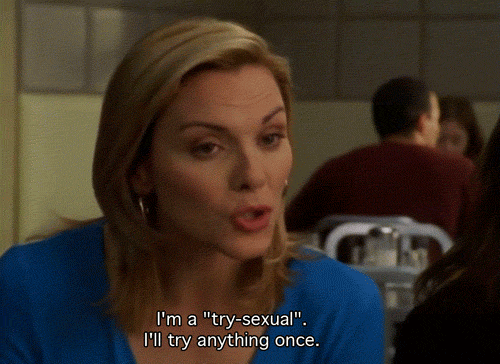 Bringing in a New Toy
Once thought of as just the antidote to loneliness, or worse, hysteria – sex toys are now acknowledged as a delightful addition to anyone's sex life. Whether you have a closet full of sexy gadgets and trinkets, or you've never even seen a sex toy in person, make a resolution to give one a try in 2019.  
For vulva owners, there are wonderful innovative new toys like the Womanizer. But, you can also stick with the classics like the little black dress of sex toys – the Rechargeable Magic Wand. If you already have an adoring relationship with your Magic Wand, try out some of their delightful attachments.
If you're looking to get a product with a little bit more than pleasure to offer, the Intensity by Pour Moi is a great choice. It uses electro stimulation to work out your pelvic floor for you, with a rabbit vibe attached. So, you're working out the muscles that help your orgasms become stronger, while getting pleasure in the process. Sounds like a win-win to me.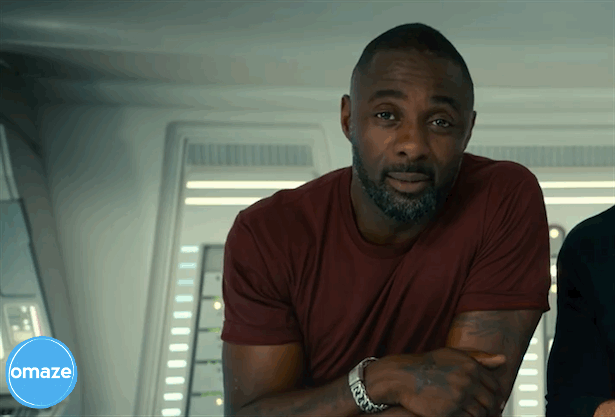 For penis owners there are a variety of amazing new toys to try out in 2019. There's the Hot Octopuss Pulse 3, which is a powerful oscillator that's kind of like an open masturbation sleeve. If you are more interesting in a toy that's fun to use with a partner, the We-Vibe Pivot is an amazing vibrating penis ring that you'll both get a kick out of. If  you're more keen on a solo toy, and would like to try out some prostate play, try the Vibratex Black Pearl Vibrating plug.
Embracing the Present
Bringing more mindfulness into any aspect of your life is a wonderful resolution, and your sex life is no exception. A super simple way to begin a sexual mindfulness practice is to simply focus on your breathing, and keeping your eyes open during sex. You can even masturbate mindfully. Adding some Foria Awaken to your routine and letting the CBD sink in for 10-30 minutes will help you be able to relax into your body.
A regular mindfulness practice has many amazing benefits to both the mind and body. It can help ease anxiety and reduce depression, which can improve sexual performance anxiety, as well as boost your general mood, which may help you feel more inspired and excited for sex.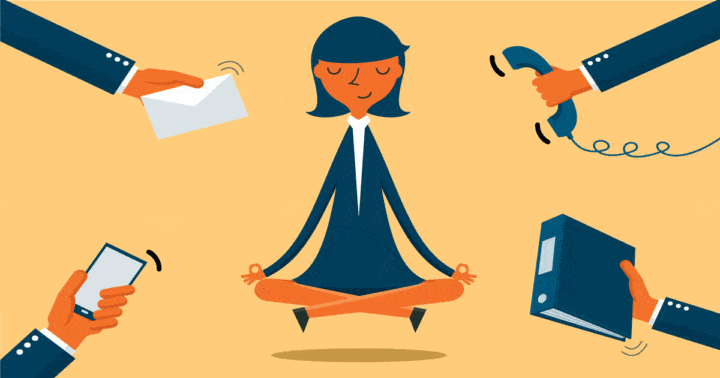 A recent study has shown the benefits of mindfulness focused on self compassion to be particularly helpful in improving body satisfaction, and reducing body shame and self guilt. Feeling beautiful and joyous in your body is great in all aspects of life, especially in the realm of sex. When you feel present and happy in your body, you can really let loose and feel present during sex. For example, sitting on a partner's face and feeling all the pleasure, instead of worrying how you may look from that angle. Mindfulness meditation can also help train your brain to reduce distractions and improve focus. This way, you can really sink into receiving pleasure instead of worrying if you left the laundry in the dryer or what have you.
What are your sexual New Year resolutions going to be?
Isabella Frappier is an Australian writer, holistic life coach, tarot reader, birth doula, and apothecarist who is currently based in LA. When she's not busy championing her sex positive agenda she… oh wait – she's always busy doing that. You can connect with her at www.isabellafrappier.com or follew her Instagram @bellatookaphoto!