Can BDSM Be Non-Sexual?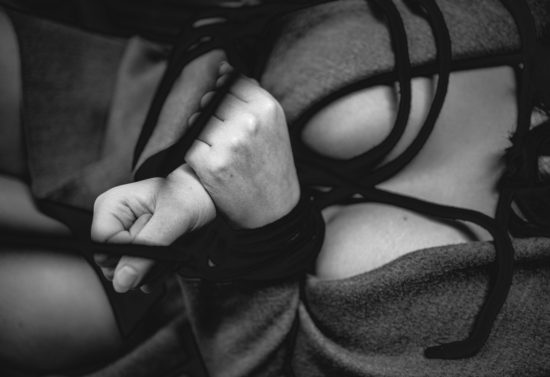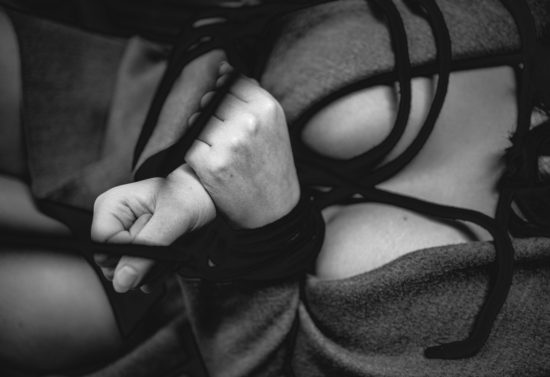 When I say I am a "BDSM coach," people often respond with wide-eyed surprise. Of course the titillation is there when people hear "BDSM", especially thanks to 50 Shades. But I think it is mainly because "BDSM" screams "kinky, unconventional naughty sex" to people.
There are many aspects of BDSM that do not include sexual contact at all. Some activities are also what I would consider "sex adjacent". This means there is no sexual genital contact, but there might be some sexual allure/arousal occurring.
This article provides some examples of the glorious non-sexual aspects of BDSM.
D/s Relationships
The rise of the interest in the dominant/submissive dynamic ("dom/sub" or "D/s" as it is known in the kinky community) makes it all the more important to realize that D/s is not a "one size fits all" scenario. There are as many D/s dynamics as there are different people.
Non-Sexual DDLGs
A Dom/sub dynamic can have many aspects that are not sexual. A dom can give commands to a sub that have nothing to do with sex. These can be commands that result in things like acts of service or self-improvement. In the context of play, a dom could simply text a submissive tasks, like sending an account of their day. Another example of non- sexual BDSM play can be a type of "DDLG." In some DDLG (daddy dom/little girl) dynamics, the participants do not include any sex whatsoever. They simply enjoy the dynamic of a daddy dom caring for, and supporting a "little." Directives such as "make sure to brush your teeth" or "do your chores" can be common.
Findoms
Financial domination or "findom" is a great example of a D/s relationship that is most often non-sexual. In financial domination, the sub gets turned on by being forced to give money to their findom. In this dynamic, the dom often calls the sub a "pay pig". The relationship is usually via verbal or electronic communication only. This means there's no physical touch whatsoever. The dominant demands payment, which humiliates the submissive (if the sub is into that). The findom usually uses the money for very frivolous reasons, such as shopping for outlandish items, not necessary ones.
Sensation play
Often in BDSM, it is all about the "feels" both psychological and physical. Sensual play involves the use of, well, sensation or touch to stimulate the body and mind, sometimes in a non-sexual way. For example, the person doing the touch (the dom) will use things like feathers, straps, Wartenberg pinwheel, vampire glove, regular touch/massage, breath, or other devices or textures to elicit a pleasurable response from the bottom (person receiving the touch). Electrostimulation is another way a BDSM couple can engage in sensation play. Electrostim involves using devices that employ electric currents to deliver a slightly painful shock to the skin.
Sensation play can include sexual activity or touch but can also not involve any sexual play whatsoever. The enjoyment can come from the feeling of the sensations. These can be tickling, or ice, or dripping wax ,or even the simplest of caresses… Even draping someone's long hair over your body or rope being run along your skin. Some people might like the sensation play to have an element of surprise by being blindfolded.
Impact play
Similar to sensation play, impact play is when the top/dom uses an implement (such as a hand, crop, flogger, cane, switch, paddle) to "impact" the bottom. In its simplest form, impact play lookk like good ol' spanking. Impact play can include psychological aspects such as D/s or it can be part of "discipline" (the "D" in BDSM doubles as both discipline and domination). Some bottoms enjoy being spanked or hit or impacted purely for the pleasant feeling that arises. Some enjoy the psychological aspects of discipline and some enjoy pain.
All of these impact activities can occur in a non-sexual context. They can offer "punishment" or "funishment" or a cathartic release. The sub/bottom might even get into subspace (a floating high some people get when submitting in a BDSM scene).
Often if you go to a dungeon, there might be impact play going on with absolutely no sexual element. Someone just might sign up to be flogged for 20 minutes. Fun!
Bondage
Non-sexual bondage play is another form of non-sexual BDSM that some people might overlook. For example, a rope bottom (or rope bunny) might simply like the feeling of being trapped or helpless (in a good way) or like the feeling of rope on their skin. The rope top might enjoy the artistry and skill required to tie up their bottom/bunny. While some bondage can be combined with sexual play, including edging. But it can also be strictly non-sexual. Bondage is an activity that can take some time (in the case of rope) or it can be part of a ritual between a dom and sub to get the sub into subspace.
Consent still applies
It should be noted that all of the above non-sexual BDSM activities still require consent of both parties. Just because something isn't sexual doesn't mean it doesn't have risks or threaten to harm someone or cross their personal boundaries. Even consensual non-consent needs to start with an agreement from all parties involved.
All the rules of "Safe, Sane and Consensual" apply to these activities and precautions taken.
In the end, BDSM can really be "play" for adults, so you want to make your BDSM play about being open, having fun, and above all enjoyment and pleasure!
---
Emily Anne is a bestselling author, sex coach and educator, who specializes in helping people expand their sexual horizons through BDSM and kink. When she's not obsessively talking about sex, she's hiking through the Hollywood Hills. Get some sexy education on her Instagram feed!