4 Questions to Find Your Sex Toy Soulmate Online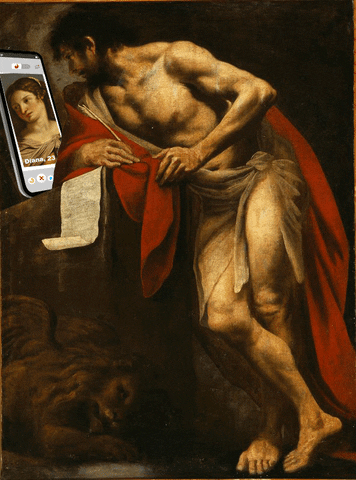 Trying to find your soulmate through online dating is hard, but finding your sex toy soulmate doesn't have to be. Stop swiping around and settling for less than you deserve, and settle down with your perfect sex toy bae.
Use my handy guide to online date your way to a perfect pleasure match, by asking yourself four key matchmaking questions.
So what are you waiting for? Let's find your match!
Question One: Geographical Compatability
The first question to ask yourself is do I want a local partner or one who travels? In the sex toy world, this breaks down to: do I want a toy with a perfectly specific function or one that is a multitasking champ? This question is vital to ask yourself before continuing.
For penis owners, a great specific toy is the Fleshlight. They are handheld masturbation sleeves with vulva and butt models to choose from, and their patented SuperSkin interior creates a VERY realistic and delightful experience.
For vagina owners, a delightfully specific toy is the Nova by WeVibe. This powerful toy combines G-Spot and clitoral stimulation, with a unique design that flexes with your movement to keep in constant contact with your clit. Oooh yeah.
For any type of genital owners, an incredible toy that floats between specific and multi-function is the Womanizer. While the toy itself has a very specific function, it's application is boundlessly multi-purpose. Its patented pleasure air technology creates delightful suction and gentle massage, with four intensity levels to choose from. It's waterproof, rechargeable, and provides an extremely unique experience. It isn't just for clits, you can place it on nipples, penis tips, different types of genitals, the anus, in fact, it's great for any type of pleasure point you have.
For any type of genital owner, the Magic Wand has to be the hands-down (pants down?) winner for multi-purpose use. With classic corded or rechargeable cordless to chose from, the possibilities are truly endless with this beauty. You can use it on any pleasure point, any type of genital, naked or over clothes, or even just as a classic massager on your back after a long road trip. There is a reason this vibe has been a sex toy staple for years, so try it yourself to find out.
Question Two: Core Values
The next question to ask yourself is, what are my core values? Or more aptly, do you want the 'core' to vibrate or not?
Okay my terrible puns aside, this is actually a really important question to ask. Some people enjoy a classic motionless suction-cup dildo, and others prefer strong vibrations. Perhaps you can't decide which, so the Womanizer might be your ideal match, with it's gentle massaging through pleasure-air technology.
Are you more compatible with a hard or a soft toy? Perhaps you love the inviting softness provided by the extra layer of silicone the MiMi by Je Joue has. Maybe you're on the other end of the spectrum and love the firm crystal pleasure a Chakrubs wand or egg offers you. Don't forget that a crystal or glass toy also offers a world of temperature play…

Question Three: Sexual Preferences
An ideal sexual match has compatible sexual preferences, and your sex toy and you are no different.
Do you love travel and adventure, and you want to be able to have sex in the ocean? You need a waterproof toy that's discreet enough to slip into your swimwear like this bullet vibe.
Is self-improvement in the bedroom an important value to you? Then you certainly need the Intensity by Pour Moi. Which improves your pelvic floor by doing your kegels for you… and give you orgasms. Win-win!
Are your sexual preferences on the kinky or the more vanilla side? If you love BDSM then you need toys that love it too! Try a Wartenburg wheel, a flogger, a blindfold, ball-gag, nipple clamps, and some bondage tape to get started on your romantic journey together.
If anal is really sexually important to you, it needs to be important to your toy as well. Try the Rimming Plug 2 from b-vibe. It's remote controlled, and has a delightful combo of vibrations and moving beads at the neck. This plug simulates the sensation of getting rimmed, while also giving you that full feeling from the plug itself. Wowzers, sounds like a match made in anal heaven.
Bonus: Get First Date Ready
Now that you've found your sex toy soulmate, it's time to get ready for your first date.
Make sure you have the right lube for your new toy, a bad choice can literally destroy your new playmate. Pjur Nude is an incredible water-based lube that feels delightful and is a safe match for most toys.
Spend some time connecting with your hot new date before introducing them to any other partners. It's so important to know what works for you personally, there is no one-size-fits-all when it comes to pleasure. Mindful masturbation with your new boo can be a great place to start, and using some Karezza 'In The Moment' Spray can help you get into a mindful and sexy mindset.
Don't forget about yourself in all the fluster and excitement of getting a new toy. Change your sheets, use some perfume, light a sensual candle, and throw on some lingerie, just for yourself, because you deserve it.
***
Your sexual preferences should be reflected in your choice of sex toy. Make sure to spend a little quiet time with yourself thinking (and maybe even journalling) about what you'd really like to experience, before swiping right on a bad match.
---
Isabella Frappier is an Australian writer and a holistic Sexuality Doula, who specializes in body literacy and sexual sovereignty. She is also a host on the popular new Sex Magic Podcast. When she's not busy championing her sex-positive agenda, she—oh wait—she's always busy doing that. Follow her adventures on Instagram!