Our Updated Valentine's Day Gift Guide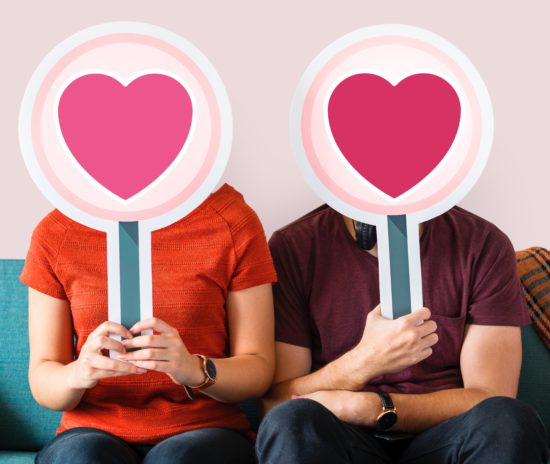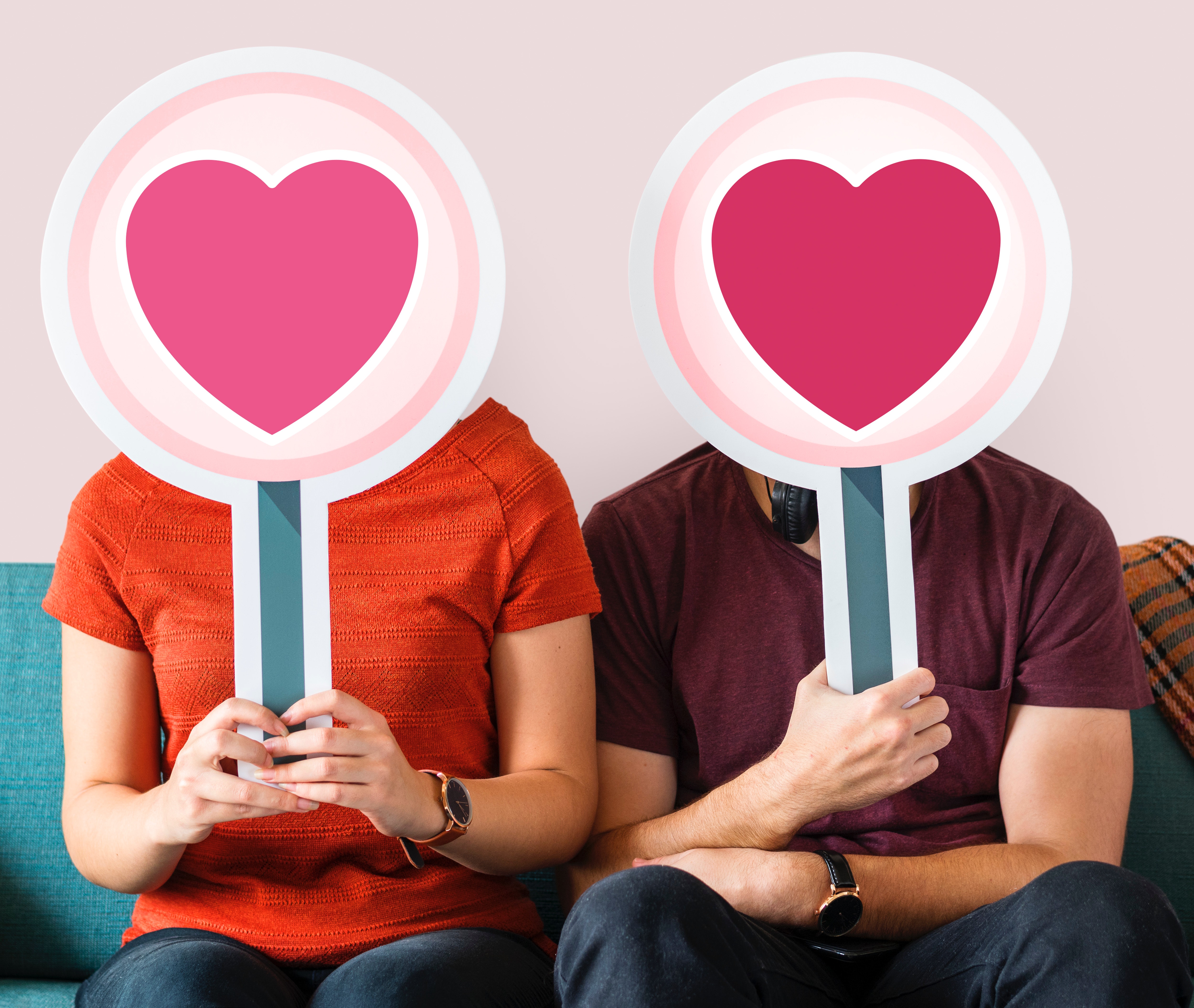 Ah, Valentine's Day… the one day a year to be unabashedly invested in celebrating amore. Of course, all of us here at Sex with Emily celebrate love and sex all year long, but even we recognize that Valentine's Day is extra special. Or at least… it used to be.
From the chubby cherubs to chocolate hearts, everything about this designated day of love has started to feel a bit bland. But to keep February 14th from becoming passé, we have an obligation to reignite the flame.
Let's take V-Day back, by saying out with the old and in with the new! Join us in the romance revolution as we swap out the hackneyed hearts with the most exciting, sometimes vibrating, hottest gifts of love you can give.
Gifts to Give a Lover
Old:
Gift Certificate for a Massage
New:
Very Personal Massage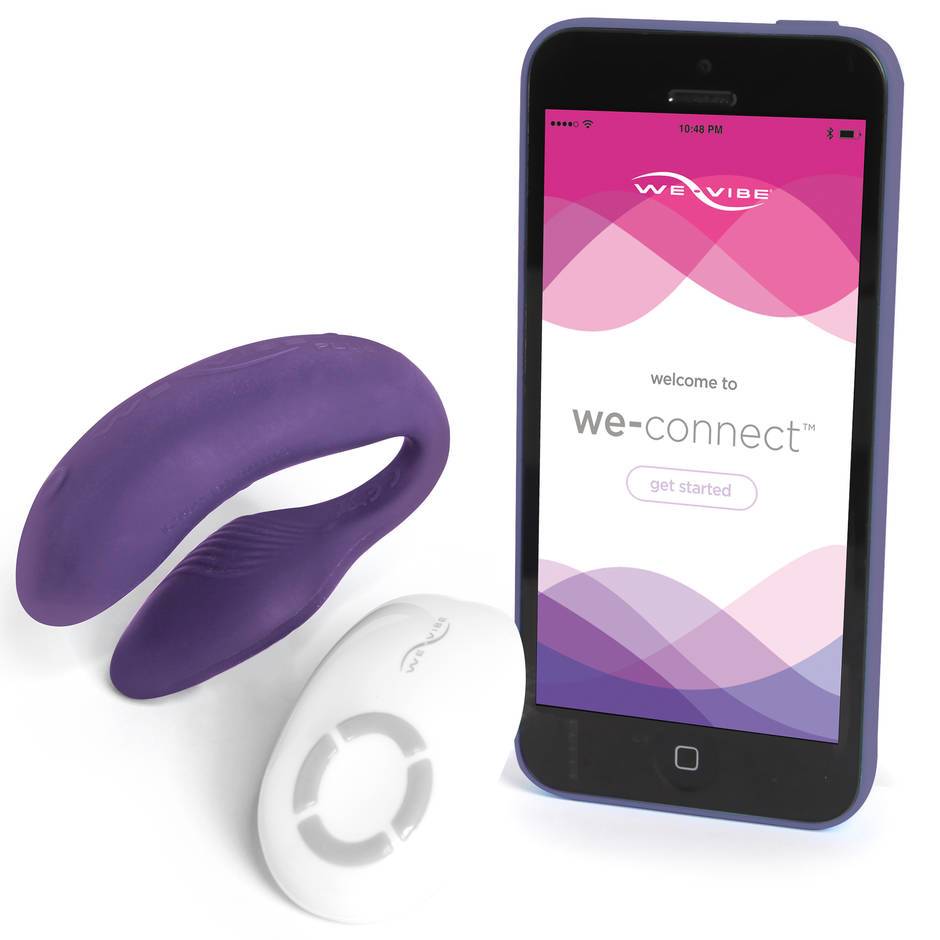 A massage is a very thoughtful gift to give, but there's nothing personal or sensual about a certificate to Burke Williams. Think of it this way: should you really give your lover the same Valentine's Day gift that you'd give your mom on Mother's Day?
Instead, turn up the volume of this classic present and give them a gift that shows them how much you care with a We-Vibe device. Artfully designed and erotically engineered to work in sync with the body itself, this luxury line of vibrating pleasure products is made to enhance all the sexual sensations of both solo and shared play. Whatever their taste of stimulation may be, we can pretty well guarantee there's a We-Vibe that'll do the trick. Especially if they want to get down with the g-spot using a Nova Rabbit or Rave, or dive into coupled fun with a wearable Jive or Sync.
Intended for couples to use together, their We-Connect app allows you to control the vibration! So whether across the room or across the world, you can alternate the reigns of teasing to please each other through the most tantalizing tech yet.
Old:
Expensive Seafood Dinner
New:
Hot Octopuss
No one wants to spend their money on some overpriced Branzino. Instead, here's a much better way to spend your evening. Meet the Hot Octopuss, the world's first official "Guybrator." If you're at a loss for what to get your man, fear not – this could be your answer for V-Day. Through the unique power of pleasure-pulse oscillations, these vibrating little strokers can stimulate the penis from start to orgasm totally hands-free.
While the original Solo model was designed for masturbation, the Duo has a vibrating underside that delivers irresistible vibration to a partner during sex, too; and unlike a lot of other male-centric toys, these can be used no matter how revved up or just getting started you are. Kiss performance anxiety goodbye, because this guy can get anyone ready for action in no time flat.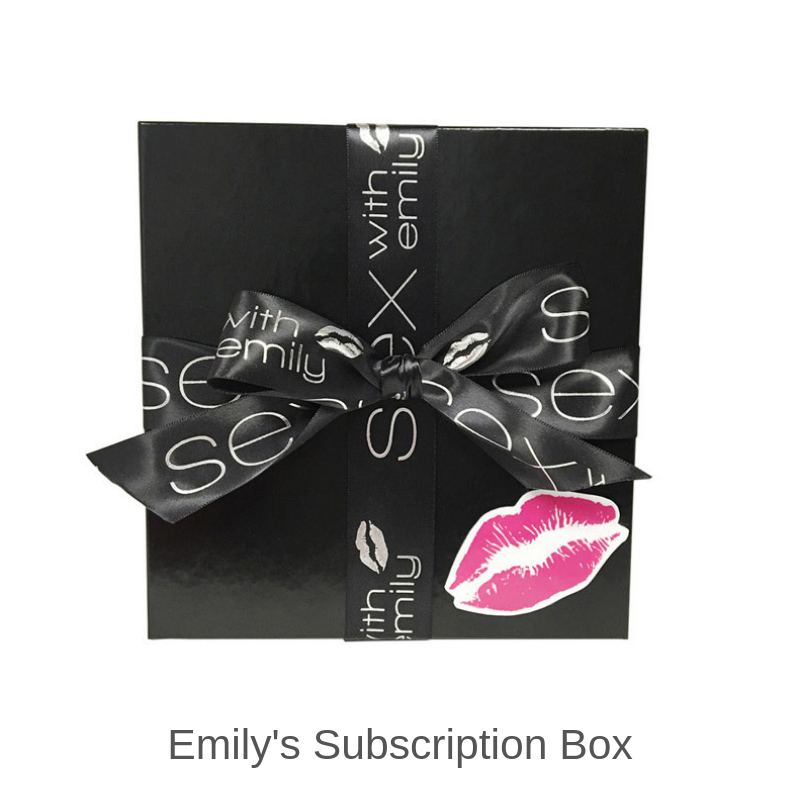 Old:
Box of Chocolates
New:
Emily's Unbound Box
Unlike a box of chocolate covered confections, with Emily's Unbound Box, you know exactly what you're going to get—unadulterated passion and orgasmic adventures. Subscribe once and every three months, you'll receive a new box of goodies that Emily has personally selected for you.
Instead of nougat and nutty surprises, you can expect each subscription box to be filled with products like high-end vibrators, massage candles, bondage tape and more, all at a special packaged price. They say the only thing better than chocolate is sex, and this is one gift that will bring you better-than-chocolate sex all year long.
Old:
Camping Trip by the Fire
New:
Camping Out with your Fleshlight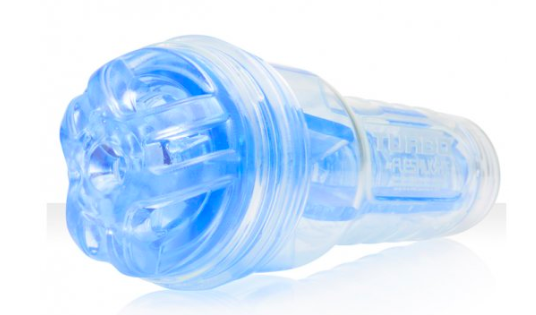 If your partner is the outdoors-y type, they might be wanting to go out on a weekend trip to get some alone time. But why not have your own camping trip right at home with your very own fleshlight?
The Fleshlight Turbo Ignition Masturbation Sleeve is the perfect accessory. Enjoy the sensation of oral sex with this unique design that simulates the unforgettable feel with a stylized, non-realistic opening that goes for function and feeling. They'll be so happy you'll hopefully never go on a camping trip again.
Old:
Beachside Coconut Tiki Drink
New:
Woo More Play Coconut Lube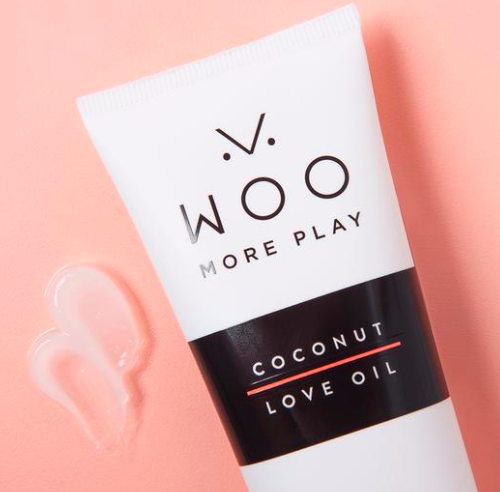 Want to feel instantly transported? You don't need to book an exotic trip to feel like you're somewhere new. Instead, the perfect thing might be to use Woo More Play, an incredible organic virgin coconut oil-based lube.
The coconut oil is packed with medium chain fatty acids (MCFAs) that kill germs such as bacteria and viruses. You'll also experience an increased sex drive!
But there is even more good news. Coconut oil is full of antioxidants that fight free radicals and make you feel more aroused. Another reason to play with your coconuts. If you aren't using it for toys or masturbation, it's excellent to use if you want to give your partner a relaxing massage!
Old:
Fancy Night Out
New:
Fancy Night In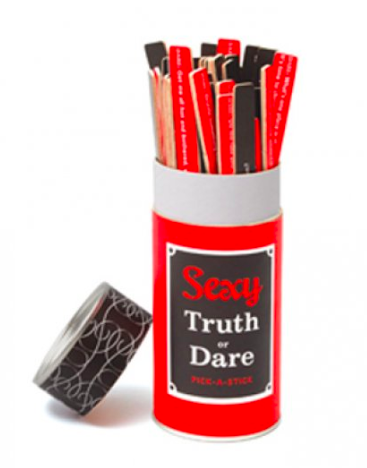 Squeezing into a posh eatery, yelling over the busy bar crowd, or god forbid, trying to get a last-minute reservation on February 14th are all far cries from the intimate night you and your lover crave. Our recommendation: skip the hustle and bustle to stay home and get busy instead. Rather than being stuck with a pre-set three-course meal at your favorite restaurant, you can create your own sex menu, partaking in specially curated before, during and afterplay.
To kick it all off, bring a kinky game into the mix, like the erotic dice and strip poker card game. The Truth or Dare-themed varieties might lead to learning new steamy tidbits about each other. With any of these games on tap, who knows where things could lead?
Gifts to Give Yourself
For all of you celebrating Singles Awareness Day on February 14th, we have some suggestions to update your day, too. We're replacing the sometimes bad habits of single sex and offering you some fun, empowering alternatives.
Old:
One Night Stand
New:
Better Nightstand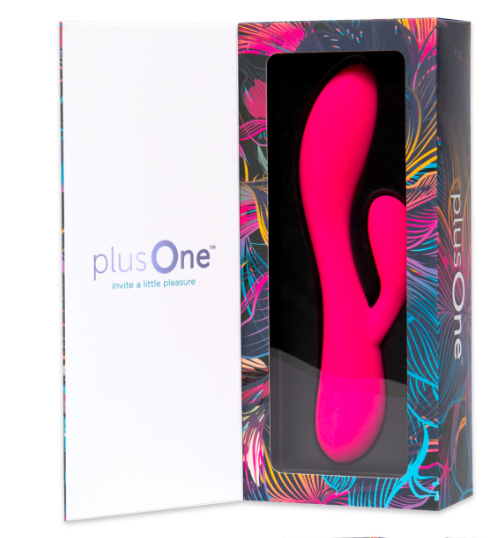 Instead of hooking up with some charmer you met at the bar on February 13, who probably won't give you the amazing orgasm you're hoping for, why not place your evening in the hands of something that will never let you down? Trade in that one night stand for something new for your nightstand and you will have zero regrets come February 15th.
So now to the real question: What toy will bring you the most pleasure? For the ladies, look no further than the new plusOne toys. A revolutionary line of pleasure-filled tools, plusOne toys offer an exceptional level of quality at an even more insanely affordable price. They come in four popular designs, including a bullet, rabbit, wand and penis ring—all of which are rechargeable, waterproof, made of body-safe silicone and available for a whopping $30 or less. If you can't make it to your closest adult store in time, the good news is you can find these little gems at THE most everyday of places like Walmart. Who knew!
Old:
Hooking up with FWB
New:
Be Your Own Best Friend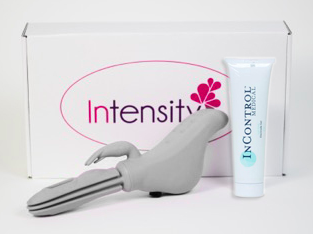 Instead of a boring old bang session with your on-again, off-again friend with benefits, make it a point to spend time with your real #1… YOU! The benefits of self-exploration are so much better than those your F Buddy could ever provide, so ditch the "hey you up?" hook up and grab an Intensity and Apex by Pour Moi to revolutionize the pelvic floor game. When in use, gals can kick back and enjoy all the pleasurable results of its rabbit vibrator-like design.
In reality, it's using electrostimulation to strengthen the PC muscles and pave the way for stronger orgasms. And since a ripped pelvic floor increases her sensitivity to g-spot orgasms, boosts arousal overall, and makes for a tighter, more pleasurable grip around his member during sex…can we say win-win? We're sure you'll find it infinitely more satisfying than a Netflix and Chill night… But by all means, feel free to put it to use with your FWB on the 15th!
Old:
Fifty Shades of Grey (the book)
New:
Fifty Shades of Grey (the Greedy Girl G-Spot Rabbit Vibrator)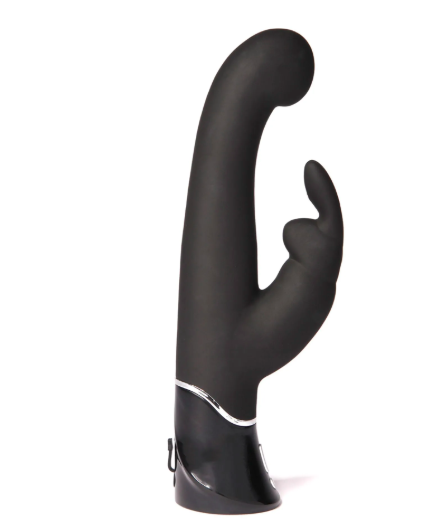 Sure, reading is great, but why bother getting aroused from a book when you can experience the real thing? Look no further than Adam and Eve's Fifty Shades of Grey Greedy Girl G-Spot Rabbit Vibrator.
This big, satisfying rabbit's G-Spot tip and vibrating bunny stimulator know just how to tease and please. Each stimulator has a separate, independently controlled vibrating motor. Feel the shaft's 12 modes of speed and patterns. Combine them with the bunny stimulator's 3 vibration speeds and uncover up to 36 levels of pulse-racing sensation!
* * *
Maybe instead of Valentine's Day or Singles Awareness Day, we should all just celebrate "Orgasmic Love Day"? Whatever you call it, we have hope for the future of a non-binary, all-inclusive day of pleasure. But we know it starts with changing from the old hearts and roses model and going boldly forth with better, hotter, gifts and activities. Viva la V-Day!