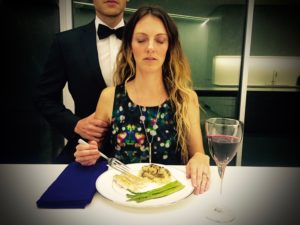 Our parents taught us to say "please and thank you" everywhere we go – But do we really mean it?
Celebrating a day of gratitude with scrumptious stuffing and mashed potatoes can put us very much in the mood for gratitude, but it's only one day (or weekend) out of the year…
So how do you apply these lessons all year long, both in your relationship and in the bedroom? Trying a more hands-on approach to our beloved holiday might be just what we need to learn our lesson.
Sex coach and recent podcast guest Pam Costa shares how she learned a new act of gratitude to practice year-round with the help of an erotic dinner in the latest

Down To There

blog…