Peeping Tom Thrown From Window: Crime & The Casual Sex Project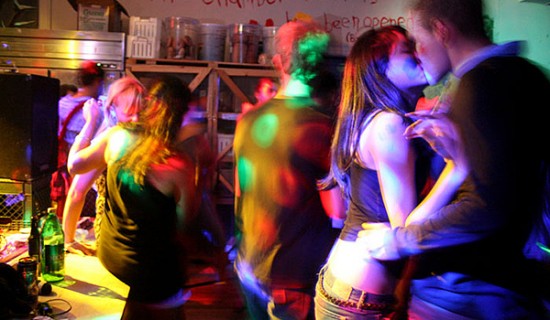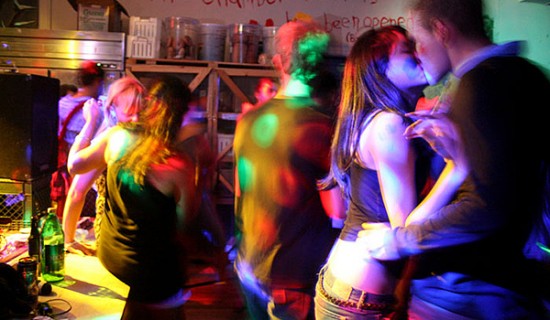 Two women in Santa Fe, New Mexico recently realized that they were being watched by a peeping tom during an intimate moment. However, the peeping tom wasn't even outside, he was actually in their bedroom.
Ashley Willis and Maya Mascarenas were having sex early Wednesday morning, when they realized someone was watching. "It was probably one of the most terrifying experiences" said Willis. "I had never seen this man before and he did not belong…my initial reaction, I just got up fast as possible and pushed him out the room." Willis pushed him out the window and said that the intruder ran away. Before being pushed, he told her he'd heard them from the floor below and wanted to see what was happening. Willis believes that the man was actually trying to get into bed with them.
Police said that the peeping tom got into the home through an unlocked door. The accused didn't take anything but seemed like "he was definitely intent on joining, and becoming a part of it." The man will face charges of voyeurism, criminal trespassing and disorderly conduct.
There is a drastic difference between crime and hookup culture. Sometimes, crime can be fueled by the media's stereotype of casual sex. In a recent study, sex researcher and NYU instructor Zhana Vrangalova, of The Casual Sex Project, examines the complex influence of hookup culture. According to Vrangalova, the media provides a skewed perception of hookup culture which in turn can perpetuate myths and stereotypes.
Vrangalova says "there is so much to talk about [regarding] hookup culture…hooking up [can] completely replace dating on college campuses and [with] young people in general…Most people rarely get to hear about specific casual sex experiences…and thus have a very limited idea of what that may entail. I thought it would be useful for people to have a place to share their stories of hookups."
The Casual Sex Project is a recently-launched website that ask people to anonymously submit their hookup stories and thus, destigmatize casual sex without glossing over its sometimes dangerous or negative consequences. Some research suggests that casual sex has been deemed socially "bad" for women and is linked to anxiety and depression. Vrangalova believes that her project allows people a platform to discuss their own encounters regardless of how they felt about them in the end.
Sex crimes are a heinous product of society. While casual sex can be positive and experiential, hookup culture is negatively stigmatized and sometimes dangerous in regards to health and safety. The Casual Sex Project is admirable in its cause, hopefully the more we talk about sex- casual or not, the more likely our culture will be able to change our relationship to the sex lives of men and women.

Can't get enough SexWithEmily?


Subscribe on iTunes and never miss your bi-weekly Sex Ed…