The Pivot Popped My Cherry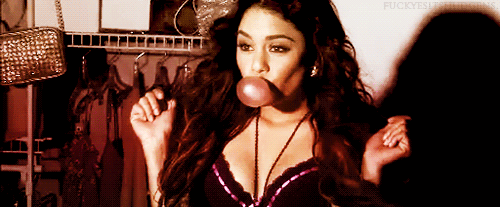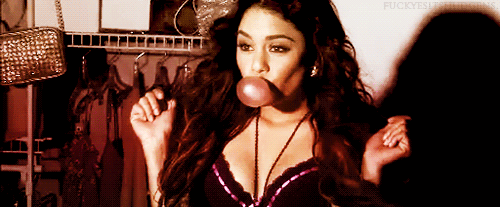 I've done it. After having the same sexual New Year's resolution for two consecutive years, I have FINALLY popped my sex toy cherry… During sex that is. So, for all those hopeless souls out there who think they'll never achieve the resolutions they've set out for (specifically the sexual ones), you WILL get there. It just takes time and the right person to come along.
What toy finally got its debut in my partnered sex life? The We-Vibe Pivot, a cock ring of orgasmic proportions. How was it, you ask? Well, let me tell you…
First off, I'd like to start by saying that for someone who has a suitcase full of vibrators of all sorts, sizes, and uses, you would think this conquest would have been easily attained. Being that most of my sexual excursions happen outside that of my actual bedroom, my toys have been far, far from reach whilst in the throes of passion. Plus, for those who don't regularly partake in the use of sex toys during sex, it's easy to forget about these vibrating friends– especially when the momentum is rising at a steady pace. Humans are creatures of habit, you know.
Still, so many times after a round in the sheets, I'd think to myself, crap, this would have been a great opportunity to try a toy out! But alas, I am also single, which means sex is usually random for me. So, although I constantly keep lube and condoms on me, a vibrator rarely joins the purse party.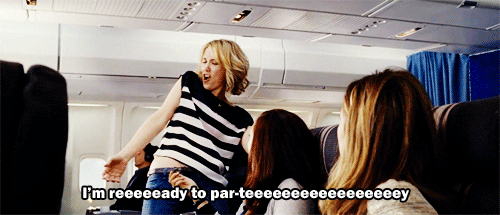 Recently, I started seeing a guy who's peaked my interest and kept it, which for me, is a feat not easily conquered. He's very interested in my pleasure (more so than the last few) and is somewhat older than the guys I've dated in the past. Around the same time, Emily gifted me with the Pivot. Considering the amount of toys I've acquired over the past two years, you would think I'd have had a cock ring (or two) by now. Being single for so long, I never felt a need for one, making it the last to join my closeted collection. When Emily gave me the Pivot, however, the timing seemed just right.
I think he might be the penis I've been looking for to share this experience. It's time to take some initiative to reach my sexual resolution.
So, the next time we went out on a date, I made sure to add the ring to my purse. Of course, though, with any sexual situation, I brought the idea up to him before slapping it on his manhood. He agreed it would be fun, and it was go-time.
First Look: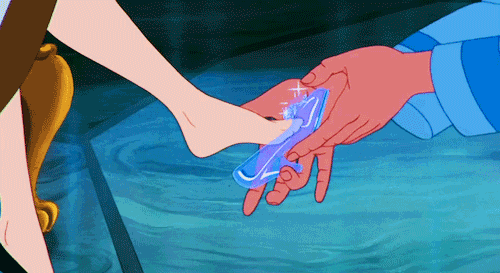 It's got the same soft, silicone material as We-Vibe's other products, so I knew chaffing wouldn't be an issue. The size is what worried me, however. It was stretchy of course, but still, would it fit? Suddenly, I felt like I was holding Cinderella's glass slipper, seeing if the shoe fits. Before putting it on, I turned it to the lowest vibration setting to see if he even liked that kind of sensation. You never know, right? What feels good to you may not feel good with your partner, so test it first. Once it hit his perineum, he was definitely ready to put it to use. (Yay for me!) I pulled out some of that handy water-based lube in my purse and it went on with ease. Phew. My initial worry was one of the past!
Completely. Turned. On: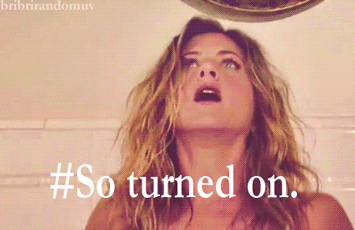 Now that it was on him, it was time to turn it on. The thing with the Pivot is that, not only does it vibrate around him, but it has a little extra mound on the top in order to hit the clitoris. So, in my mind, I figured being on top has to be the best way to go.  We decided to start with a constant, medium vibration, as not to overwhelm the first-time experience. I was used to vibrations (hence the suitcase full of sex toys), but he was not. For a first go around, it was the perfect level of power.
There are 10 different vibration patterns and intensities, so the possibilities are an endless list I can't wait to explore.
On My Grind: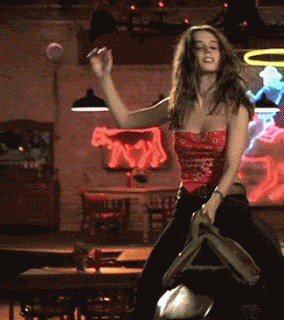 Whenever we partake in the cowgirl position, I love to grind to get that extra clitoral stimulation, and he loves it as well because he really gets to feel all parts of my vagina. Since I like a constant vibration anyways, (that way I decide the rhythm instead of the toy), my clit was in stimulation heaven. Combined with the internal stimulation of his penis, my impending orgasm had me elated. See, during sex, I usually have a g-spot orgasm, but rarely do I have a perfectly blended one. I felt like my genitals were singing a beautiful two-part harmony, the Pivot being the conductor. Definitely not something you'd see on Glee, but if my orgasm could sing, it'd have the vocal range of Rachel Berry for sure.
The best part of it all, though, is that this ring is so comfortable, you can use it in pretty much any position. I can't wait to try it doggy-style! That'll be my real test.
All Night Long: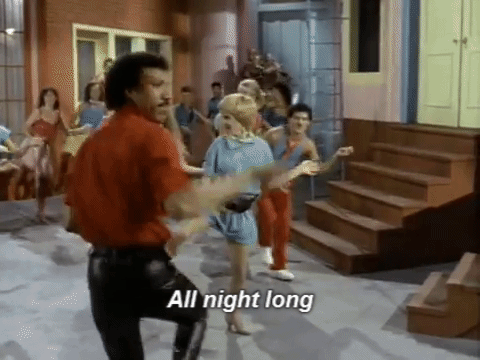 Now, what I really wanted to know is how my guy was feeling during all of this. He loves to see me get off, but the feeling is mutual. The beauty of the penis ring is that it's designed to make men last a little bit longer, and keep the penis in place. So, while it did take him longer to finish, he loved the fact that there was more rising action to his climax. Even if he hadn't told me, his face afterward said it all. And, of course, that was a perk for me as well. Plus, there was no slippage, (although things were quite wet) so there was nothing halting the experience.
If you Like it, Put a Ring on it: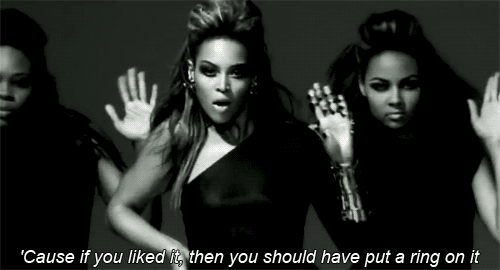 Although I've had my fair share of sexual encounters, I never felt completely comfortable bringing a sex toy into the mix. None of the people I was sleeping with really seemed worth the extra buzz, and like I said, rarely was a vibrator on my person. I like this guy, more than others, so why not put a ring on it? He wasn't afraid, in fact, he was intrigued by the idea. It gave me a sigh of relief that he wasn't freaked out or intimidated.
Men are coming around to the idea of sex toys, but some still think it means there's a problem in the bedroom. Really, all it means is that both you and your partner want to stretch the realms of pleasure to places you never thought possible.
***
Now that we've introduced the Pivot into our sex life, it hasn't taken over. Sometimes we use it, sometimes we don't. Now that I've finally popped my sex toy cherry, I know the sex I'll be having moving forward will only get better. It'll be more adventurous, and I won't feel nervous introducing other toys I have in mind (and in my closet). Don't give up on your resolutions, or what you want in bed.