Pizza & Porn Party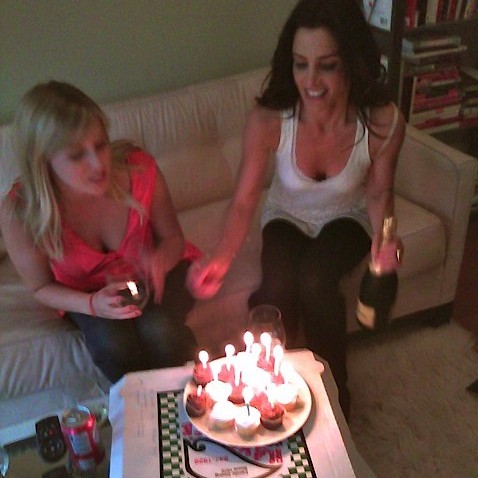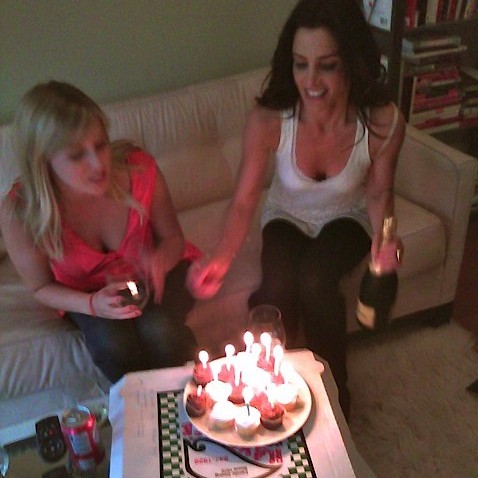 By: Erin
Monday we were discussing the best post-sex activities, then the interns were assigned to watch porn over a glass of wine. Best double shift ever.
We get to Emily's, order a pizza and pop open a bottle of champagne to celebrate intern Kelsi's birthday. The celebration continued with some porn. After a few instructional videos, a threesome porn, and some celebrity sex tapes (Lil' Jon is a powerful man), Kelsi blew out her birthday candles and my boyfriend came to pick me up. Luckily, the porn didn't end there. Emily invited him in and the ladies left us alone to continue the porn marathon.
First we viewed some cougar scenes, but watching older women have sex turns me off. So we watched some teacher-schoolgirl scenarios that I thought were a lot hotter.
We wrapped up with my favorite scene of the night– a male student is sent to the principle's office to be scolded. In the end he teaches her a lesson. She bent over the desk while he stood behind her and propped his leg up for deep penetration.
The hour we spent watching porn at Emily's opened up a new level of communication. My boyfriend was surprised to find that I enjoyed watching porn with him.  We weren't necessarily turned on or horny while watching, but we did point out what's hot and what's not.
"Don't be afraid to tell me what you want to do, I'm more than willing to watch porn with you in bed," he said (isn't he a sweetie?).
In this case, we didn't watch porn to get off, we watched it to see what else we could be doing in bed.
I told him I liked when the man dominated the woman and I'd like to try more of that. He said he saw how it was done, and we could try it. And we did.