Emily's Pleasure-Packed Valentine's Day Gift Guide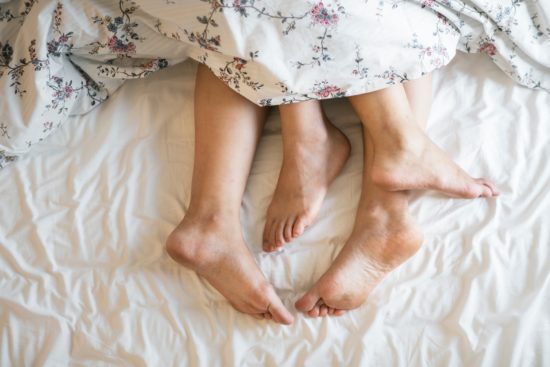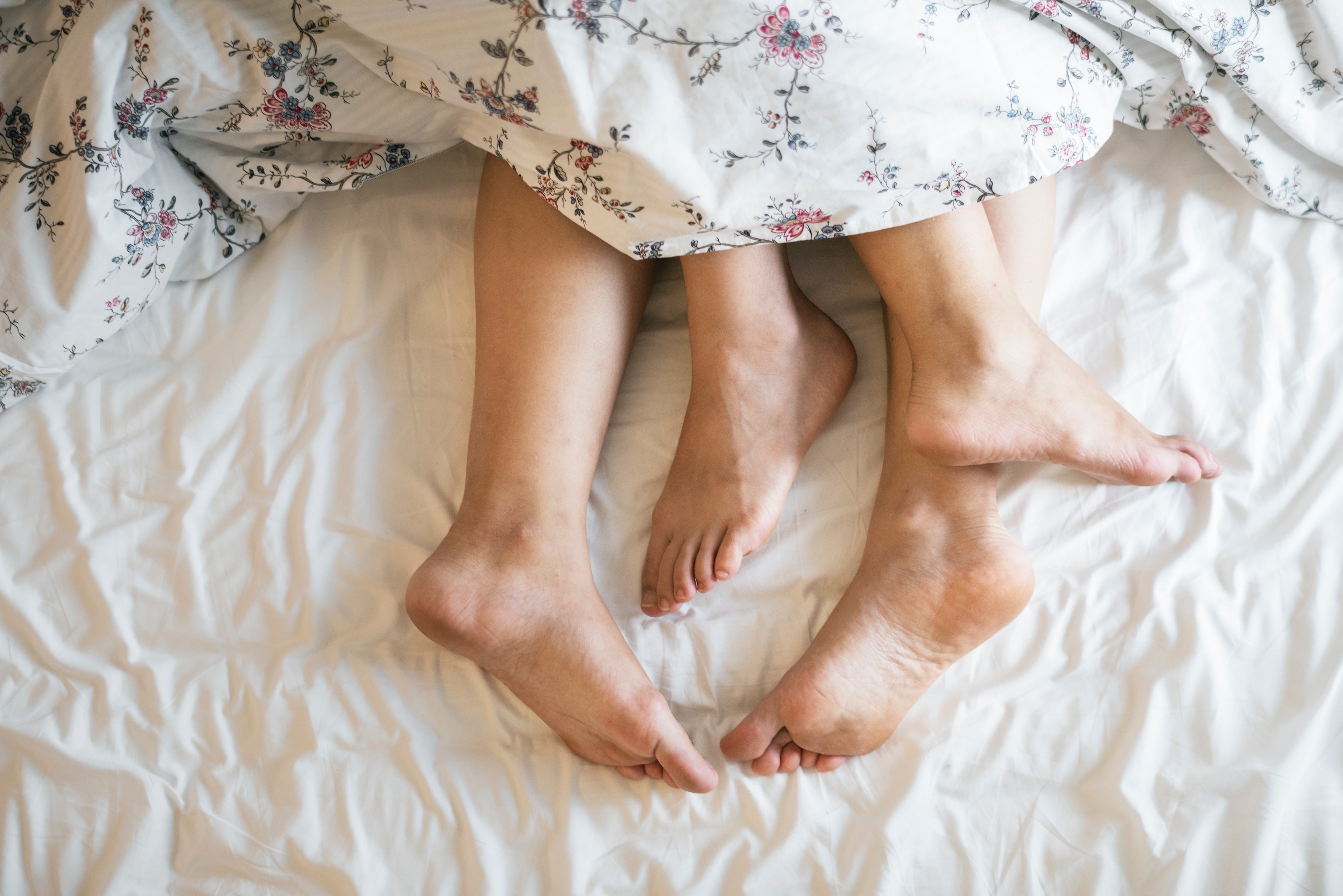 We all dream of surprising that sexy someone in our life with a Valentine's Day gift they've always wanted, but couldn't ask for. We want it to be meaningful and intimate. Something more sophisticated than a mixtape but more romantic than, say, a food processor. It has to be something that communicates a very specific message: "I love you, I care about you and I didn't get this 12 hours ago at Target"… You know who you are.
Though Valentine's Day is generally a big holiday for jewelry, clothing and scented toiletries, I believe in giving a gift that can provide your partner (and yourself) with more than just a night of pleasure. Candy and cards only go so far, but multiple orgasms? That's a gift she won't soon forget! After all, when was the last time a woman cried out "Oh God, YES!" when receiving a gift card to Nordstrom? Exactly.
Whether you're searching for the perfect present to show your partner how much you love them, or are simply looking to spread the self-love this Valentine's Day, I've got pleasure-packed gifts for everyone on your list!
For the girl who has everything (except a g-spot orgasm):
We've all got that woman in our lives that is SO hard to shop for. But this is one thing your lady has wanted since she first blossomed into womanhood (or picked up her first copy of Cosmo, whichever came first).. A G-spot orgasm! But since those are a little difficult to wrap, you can gift her with the tool that's sure to get here there: The We-Vibe Rave.
The Rave is a sensually sculpted vibrator that is every bit as powerful as your average wand, but with a twist! It's beautiful asymmetrical design leads directly to your G-spot, while it's soft edges stimulate every inch of the vaginal canal. Plus, the 10 preset vibration modes produce powerful pulsations to rock your world. This amazing vibe can be paired with the WeConnect app on your smartphone, making it the perfect gift for partner play!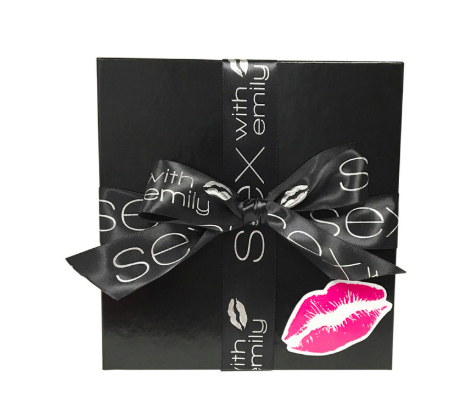 For the curious couple:
Life is a box of chocolate sex toys! Nothing spices a relationship up more than variety, and Emily's subscription box is the perfect solution. One of the easiest and most successful ways to keep your love life interesting is to try new things. Something as simple as a new toy or game can bring that spark back, which is why Emily has hand-picked a selection of amazing products that will bring that sexy fun back into your life.
Every three months, the subscription box will include new toys, lubes, lotions, accessories and more – along with a little note of encouragement from Emily. If you're not feeling it, no worries – you can cancel anytime. This upcoming box includes a Pleasure Works Bunny Luv Silicone Vibrator, Red Bondage Tape, 20z Please Gel Lubricant, Exsens Hot Cold Effect Lip Gloss, Dirty Dice Game, 20z, Ignite Me Massage Candle, and a Sex Later Greeting Card. For most people, the anticipation of the next delivery becomes almost as exciting as the actual items in their subscription box!
For the lube connoisseur:
You can never be too rich, thin or have too much lube! From solo play to the most passionate sex sessions, the right lubricant can make every sexual experience exponentially more pleasurable. Unfortunately, not all lubes are created equally. They tend to fall somewhere on a spectrum, from high quality sex gloss to bargain bin jelly. More often than not, you get what you pay for.
Instead of springing for another designer silk tie, give your guy a gift he really needs: A beautiful bottle of Uberlube. It is my belief that every dude should experience luxury lube at some point in their life, and Uberlube delivers. Its long-lasting silicone formula keeps everything smooth and slick during sex, but never sticky. Plus. it comes in an elegant glass bottle that he'll be proud to leave on his nightstand!
For the single gal: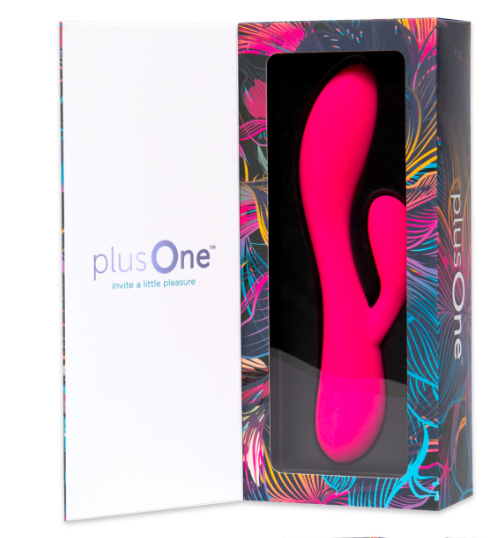 The holidays can be a bit of a downer for the single girl, and Valentine's Day represents the final hump. If she can just make it to February 15th, it's nothing but clear skies and wild nights until Thanksgiving rolls back around. But instead of huddling up underneath the covers and waiting for the winter thaw, why not direct your attention to more pleasurable bedroom activities?
We've all seen that episode of Sex in the City where Charlotte bids adieu to her terrible lovers and surrenders to the orgasmic power of the Rabbit Habit. Well, plusOne has created another delight for your self-loving pleasure, and super accessible for those who are new to toys. The plusOne Dual Vibrating Massager is a fun, flirty twist on the popular Rabbit vibrator. It's pink pretty, and packs a multi-orgasmic punch. With two motors and independently vibrating tips, there is a setting for every mood. It's even fully waterproof for use anywhere, so you can try it out in a long, luxurious bath. See you in the Spring!
For the guy who wants a little extra:
Finding the perfect vibrator is not only for women! Maybe you've been looking to make masturbating even better, or want to try giving this to your partner as a gift. Well, this is the perfect way to take that pleasure to a completely new level. Hot Octopuss creates products that go beyond conventional thinking and challenges perceptions of how sex toys should look and function.
The Pulse is the world's very first Guybrator, and uses oscillations to stimulate the penis. What makes it so great is the PulsePlate provides unique stimulation without the need for stroking, allowing the user to cum hands-free.

For the master multi-tasker: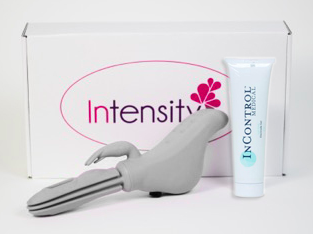 When you're a GOTG (girl-on-the-go), you're constantly looking for ways to make things easier, faster and more efficient. That's why you prep all of your meals a week in advance, check your emails every morning while walking the dog, practice pilates in between loads of laundry… The list goes on and on. The point is, when you're as busy as you probably are, things like pleasure tend to take a backseat to more multi-taskable activities. Who has time to lay back and masturbate when they could be doing something productive, like working out? Funny you should mention that..
The Intensity from Pour Moi is the ULTIMATE multi-tasker, in that it is both a rabbit vibrator and a kegel exerciser! No need to feel guilty about those 15 minutes spent on your back, because the whole time you were self-loving, the Intensity was using electrostimulation to work out your pelvic floor muscles. And the benefits? More intense and frequent orgasms, for starters!