Porn Hub: Calling All Creative Porn Enthusiasts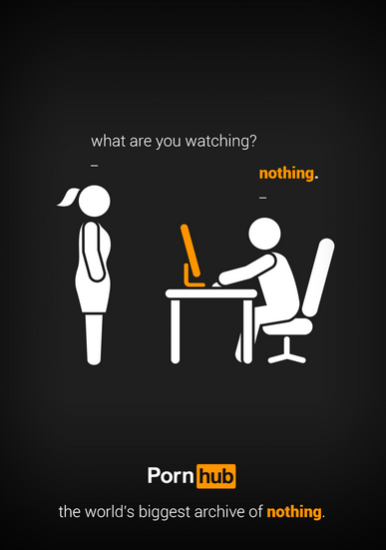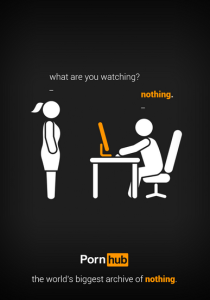 In case you don't already know (c'mon…), PornHub is the premier online destination for adult entertainment. Recently, the hugely popular website released an exciting call to its oh so loyal fans. PornHub is challenging you to be their new creative director!
The brilliant minds at PornHub asked for high-quality designs that while being G-rated and "safe for work," were also exciting, thought-provoking and entertaining. These ideas are intended to be featured on TV, online videos, magazines, billboards, and more. The contest received over 3,000 submissions which have been narrowed down to the top 15.
Now, it's up to you to help them choose their new Creative Director! Check out the finalists here and vote for your favorite!
The video and print campaigns are interesting and hilarious! PornHub says that they "thought it best to put the rest of the [creative] process in the hands of the users –  not to mention it's also a great way to give them something more productive to do with their hands."
The ads range from the cerebral to the cocky (no pun intended). Some campaigns let the images speak for themselves, while others are quite literal. Regardless of whomever ends up being named PornHub's new Creative Director while securing a sweet one year paid contract with the company, all of the submissions are super strong and creative. Check out my top picks for the best campaign: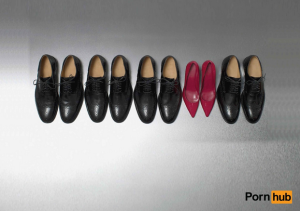 Shoes Make the (Wo)Man. "People wear shoes that reflect themselves. The ads…reflect each type of content available on PornHub."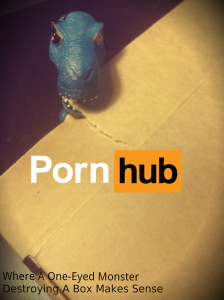 One-Eyed Monster. "Where a one-eyed monster destroying a box makes sense." Ad could perhaps lead to "a series of comical realizations of the many genital euphemisms."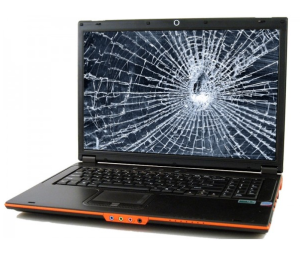 All You Need Is A Connection. This video "portrays the struggles and the lengths that a young man goes to get re-connected to the internet" so he can watch PornHub.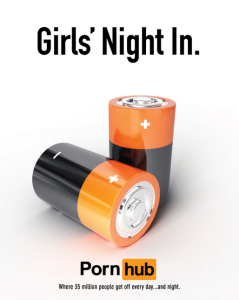 Girl's Night In. This ad "would show a dual audience for the site. After all, is it really all men? The rest of this campaign would make sure everyone is included and a target to market to."