Porn for if You Like it Rough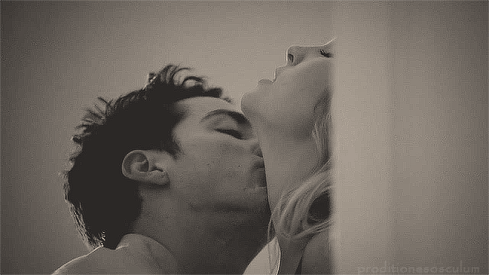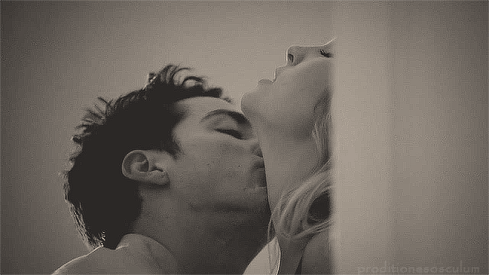 Some people like it rough – and there's nothing wrong with that! When it comes to porn though, rough sex is something we often feel conflicted about. We enjoy it, but did the performers enjoy making it? Is it okay to like something that looks different from what's stereotypically "normal?"
Here's the thing: As long as it's produced ethically, with informed consent, you can feel confident that the porn you're watching is great to enjoy AND that the performers enjoyed themselves as well. Furthermore, there's no such thing as "normal." Your fantasies are your own to enjoy as you please. With all that in mind, here are some excellent titles created by porn professionals that can help you tap into that more intense side of your sexuality.
A note about ethical porn consumption: When watching porn in 2017, ethical production is just as important as ethical consumption. Members of the adult industry have many thoughts on what ethical production means, but one thing's for sure regarding viewers doing their part – ethical consumption means paying for your porn. This means steering clear of tube sites and tumblr content, which do not result in dividends for the people who are actually making/doing the sex in the movies. To do our part, we've included artist-approved links to places you can easily access these excellent films.      
Kinky Fantasy Club
Directed by Dee Severe for Severe Sex Films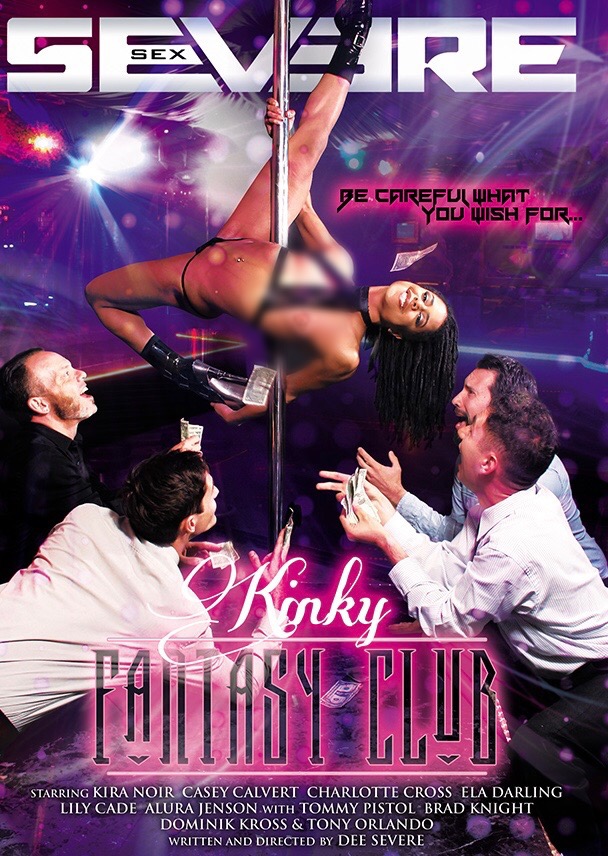 Four guys, each of who are having problems with women, go out for a night on the town – and proceed to learn the hard way you shouldn't sexually harass the bartender at a strip club! A very special drink transports them into their kinky fantasies, but be careful what you wish for. What may seem obvious in your dreams has a way of turning the tables, making a night at the Kinky Fantasy Club a life-changing event for everyone involved. 
Rough and kinky wish fulfillment!
About the Director:
A unique blend of BDSM and comedy with rough sex and storytelling, Kinky Fantasy Club challenges many pre-conceived notions about the genre. "I love making kinky movies that have a sense of humor and some romance," Dee Severe explained. "People who haven't tried BDSM assume it's all dark and doom-y and red rooms of pain, and that's not necessarily the case. This is a good date movie for couples who want to explore their kinky side."
Follow Dee Severe on Twitter at @SevereSociety and find Kinky Fantasy Club, along with Severe's other directorial work, right here.
---
Angela Loves Gonzo
Directed by Angela White for AGW Entertainment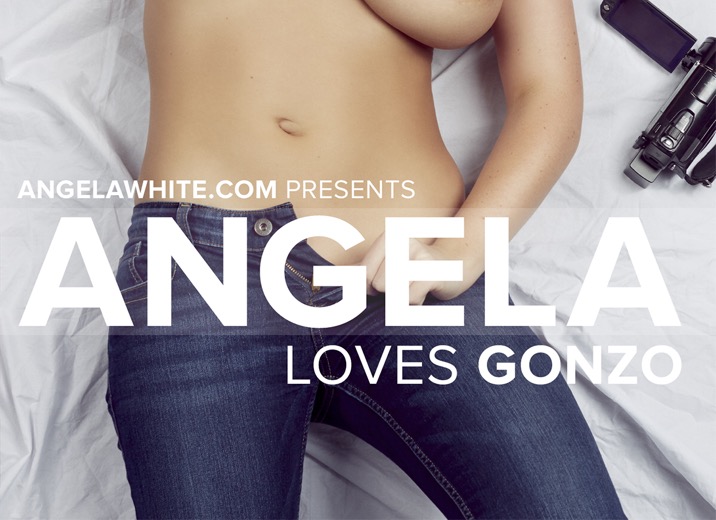 Angela Loves Gonzo does away with camera crews and professional lighting to bring you a gonzo-style rough sex film. Though regularly misused, "gonzo" is not synonymous with rough sex. Gonzo is an unscripted style of shooting where performers and directors often interact with the camera. In Angela Loves Gonzo, Angela White directs herself in a series of candid hotel sex romps. Via various trysts, she gives viewers a POV look at a range of sexual expression – from tender and romantic to rough and raw.
Real, raw intimacy – porn style!
About the Director:
"Gonzo content has had an onslaught of attacks from conservative and anti-porn feminist campaigners for being the most degrading and misogynistic kind of pornography," White shared. "Producing and directing Angela Loves Gonzo was as much a political statement as it was another step in my sexual exploration through porn. By removing the crew and the artifice of scripts and storylines, gonzo allows performers to focus on connecting with each other. While Angela Loves Gonzo features consensual rough sex, the movie includes an equal amount of genuine intimacy, lighthearted jokes, tenderness, and mutual affection between performers."
Follow Angela White on Twitter at @AngelaWhite and find Angela Loves Gonzo, along with White's other directorial work, at her official store here.
---
Casey Calvert: No Limits
Directed by Mike Quasar for Zero Tolerance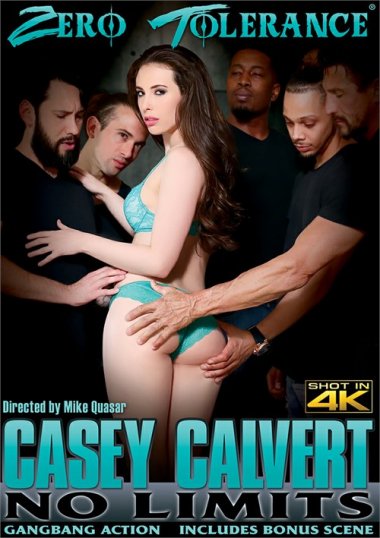 Sometimes a particular performer can personify a specific tenor of sexual intensity – and for rough sex, that's Casey Calvert. Casey Calvert: No Limits showcases the award-winning performer in a series of rough sex scenes, including a gangbang scene between her and five men. (FYI "gangbang" is porn parlance for this type of group sex.) Her enthusiastic performance here is just a taste of what Calvert brings to the table throughout her body of work, which also includes shooting custom fantasy videos for fans. "I love making someone's fantasy come to life," she shared. "Nothing is too strange or off-limits for me!"
Explore your limits!
About Casey Calvert:
Sexual proclivities come in all forms, including a taste for highly intense sex. "I love having sex with multiple people, and gangbangs are the perfect way to do that," Calvert explained. "In a good gangbang — and this was definitely a good gangbang — you don't have to worry about anything. You get to just take it all and enjoy it. It's super hot." 
Follow Casey Calvert on Twitter at @CaseyCalvertxxx. Find Casey Calvert: No Limits here and request a custom video here.
---
Power & Control
Directed by Jacky St. James for Digital Sin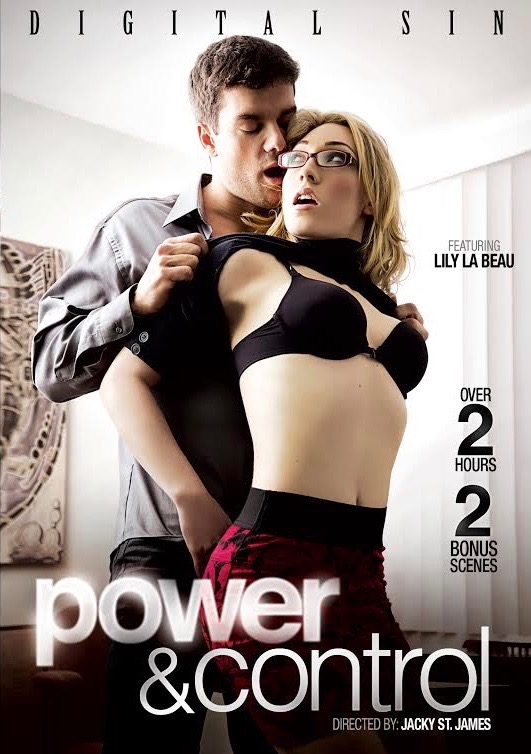 The epitome of plot-driven rough sex, Power & Control promises: "When you've got power and control, nothing is going to stop you from fucking what's rightfully yours." The film, a collection of four standalone vignettes, covers a range of intensities – from fairly standard dom/sub role play to the fine line between fantasy and creepy. A great bonus: all of the performers are interviewed about their respective scenes, so you get a good idea about their thoughts and feelings before, during, and after the film was shot.
Fucking enjoyment!
About the Director:
For director Jacky St. James, it was important to show that rough sex fantasies are not the purview of men only. "Power & Control explores story-driven, rougher sexual fantasies," St. James explained. "What makes this release so unique is that it doesn't follow the typical 'porn for women' model. These scenes are much more intense, exploring power dynamics between men or women that are ordinarily considered somewhat taboo."
Follow Jacky St. James on Twitter at @jackystjames and find Power & Control, along with St. James' other directorial work, at her official store here.
---
Lesbian Anal Sex Slaves 3
Directed by Aiden Starr for Evil Angel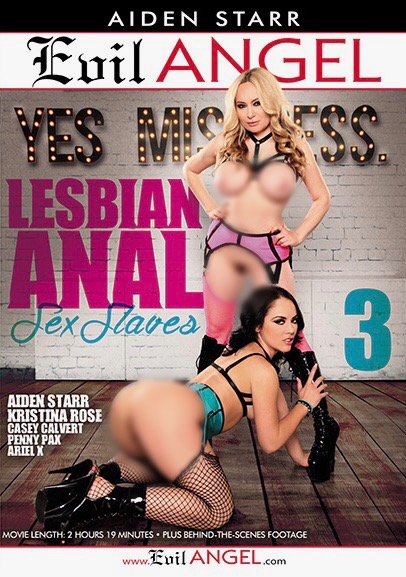 Lesbian Anal Sex Slaves 3 tells you exactly what it is – the third installment in a film series that focuses on anal sex between women. For those looking for precisely this, creatively cruel director/mistress Aiden Starr does not disappoint. Using every type of apparatus imaginable, from digits to toys, Starr explores four women in intense, uniquely stylized scenes.
Rough lesbian sex!
About the Director:
For Aiden Starr, art is an integral part of daily life – and her day-to-day self includes BDSM lifestyle and professional endeavors. The sex in Lesbian Anal Sex Slaves 3 is rough – but rest assured that Starr, an experienced dominatrix, knows what she's doing. "I don't have soft sex with girls in real life," she shared, "So why should I do it on film?"
Follow Aiden Starr on Twitter at @aidenstarr and find Lesbian Anal Sex Slaves 3, along with Starr's other directorial work, via Evil Angel here.