Porn Star Christy Mack Savagely Attacked By Ex BF, MMA Fighter 'War Machine'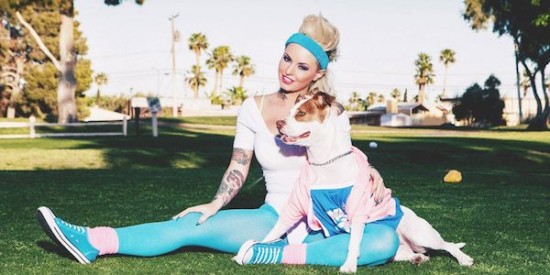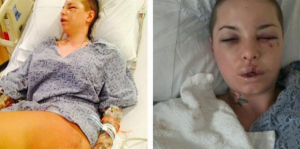 Stunning pornstar Christy Mack was admitted to a hospital in Nevada this week after escaping death by a hair. Ex-boyfriend and MMA fighter, John Koppenhaver, or War Machine, and Christy broke up in May. Now to discover that their relationship was filled with abuse and cheating. Recently, he decided to take harm to an unfathomable level. War Machine entered Christy's house, unannounced, to find her fully clothed and hanging out with a guy friend. Her ex next severely beat her friend and forces him out of the house.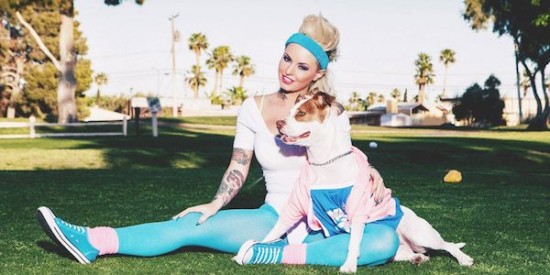 He then proceeded to force Christy to shower in front of him and began a series of physical blows to her body. He not only kicked her a countless amount if times, but also punched her and cut off most of her hair with a knife. While going downstairs to find a sharper object, Christy escaped out the back door, jumped neighbors' fences, and ran through the neighborhood when someone finally took her in and drove her to the hospital. Her injuries include, 18 broken bones around her eye region, 2 broken areas on her nose, missing teeth, and a severely ruptured liver. She said she can barely speak or open her eyes due to the swelling and trauma to her body. She is offering a 10,000$ reward for War Machine's whereabouts.
Without a single word spoken he began beating my friend… He made me undress and shower in front of him, then dragged me out and beat my face. I have no recollection of how many times I was hit, I just know my injuries that resulted from my beating…

He pushed the knife into me in some areas such as my hand, ear, and head. He also sawed much of my hair off with this dull knife. After some time, the knife broke off of the handle and continued to threaten me with the blade. I believed I was going to die.
The members of Pawn Stars are doubling that offer.  What is more, Dog The Bounty Hunter is making it his personal mission to track down Christy's attacker.Please forward this story and help Christy find her attacker.
Can't get enoughSexWithEmily? Subscribe on iTunes and never miss your bi-weekly Sex With Emily podcast…