Power of Touch on the Kris Jenner Show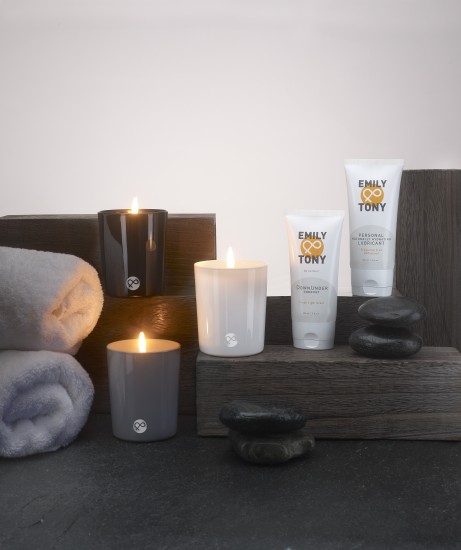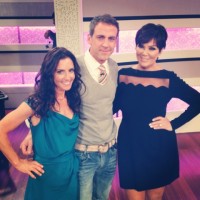 Watch me talk about the power of touch and sex (of course) on the Kris Jenner Show. Touch will help your partner feel more attractive, more cherished, and more importantly, emotionally connected to you.
Many couples go days without touching when really a warm hug or a light touch on the arm can do so much to enhance intimacy. Couples even find a way to touch as little as possible during sex! As long as their unmentionables are rubbing together, right? Wrong. Losing touch with your partner could mean losing the spark in your relationship.
The power of touch can lower your heart rate and increase your oxytocin levels (the cuddle hormone). Get cuddly and watch the show for tips on sensual massage and kissing. My segment is on around minute 18.
The Kris Jenner Show: Power of Touch
Kissing is often the first thing that goes in long-term relationships. I show Kris and cohost Carlos Ponte how to keep lips (literally) buzzing with X  On The Lips balm.  Then I demonstrate sensual massage using Warming Body Massager Hearts from Crazy Girl Products and Chocolate Body Pens from Good Vibrations. You can write your partner in chocolate what you want to do to them (yum). Oh, and Kris and Carlos massaged each other using my new Aromatherapy Massage Candle from Emily & Tony. If you want to get in touch with your partner and get them in the mood, give them a massage with my Aromatherapy Massage Candle.