Putting Sex On Hold For Advocacy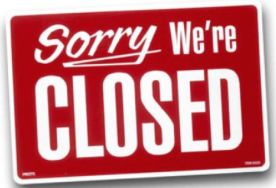 When you hear about a strike in the news, you usually associate it with people marching in a circle with picket signs, boycotting a product or demanding better working conditions. Some strikes though, are not about what you are doing, but rather what you're not doing. A south side Chicago woman is calling for a 'sex strike,' asking women and men to "maintain celibacy" in an attempt to curb gun and gang violence in the area.
April Lawson created a petition on Change.org calling citizens to remain celibate until peace can be kept in the neighborhood. She decided to start this 'sex strike' in response to two murders occurring only a few blocks away from each other within a four hour time period. One victim was a nine-year-old boy, and the other a 20-year-old woman, both shot as a result of gang violence.
In her petition Lawson says that she is "not usually in favor of using sex as a weapon in relationships. Communication to [her] is paramount and [she'd] sooner opt for talking it over. But drastic times call for drastic measures."
I agree. I have never withheld sex to get some sort of result. Either I want to have it, or I don't, and I don't think using it as leverage is a healthy quality in any relationship. I don't know how I feel about withholding it as a form of advocacy, however. I think that what goes on in people's private relationships is completely separate from what is going on in the public sphere. Then again, I have not been exposed to an overwhelming presence o gang violence, so who's to say my mindset wouldn't be different if I had been? I think it's definitely an interesting form of protest, but how successful will a sex strike be? Will the violence stop before people cave and have sex anyways?
As it turns out, this idea is not all that new. Lawson's idea is very similar to the plot of Spike Lee's upcoming film "Chi-Raq." In the film, women in the same neighborhood, the south side of Chicago, withhold sex from their men after a little boy is accidentally shot in gang crossfire. The film itself is an adaptation of the Ancient Greek play, Lysistrata by Aristophanes.
Also, a few years ago, the women of a Filipino village went on a sex strike until the men stopped fighting and began working together to fix the community. The surprising thing is, it TOTALLY worked! A U.N. Refugee Agency report said that within weeks, the main road was open and free of violence, leaving its residents able to focus on rebuilding their small economy.
Women in Kenya in 2009 and women in Liberia in 2003 also went on sex strikes that successfully ended violence in their areas.
So, maybe it can work! Maybe silently protesting something is the best way to get noticed. One thing we do know is there's not going to be much "Netflix and chilling" on the south side of Chicago tonight.