Queerotica: Back Door Knockin'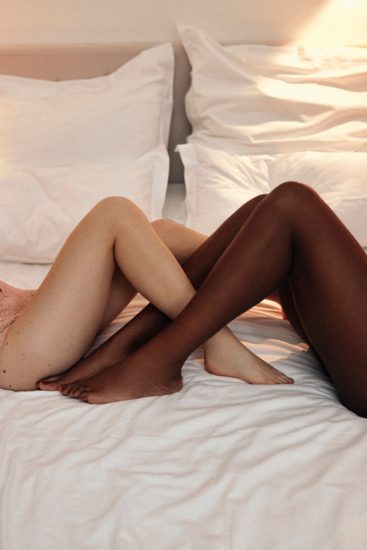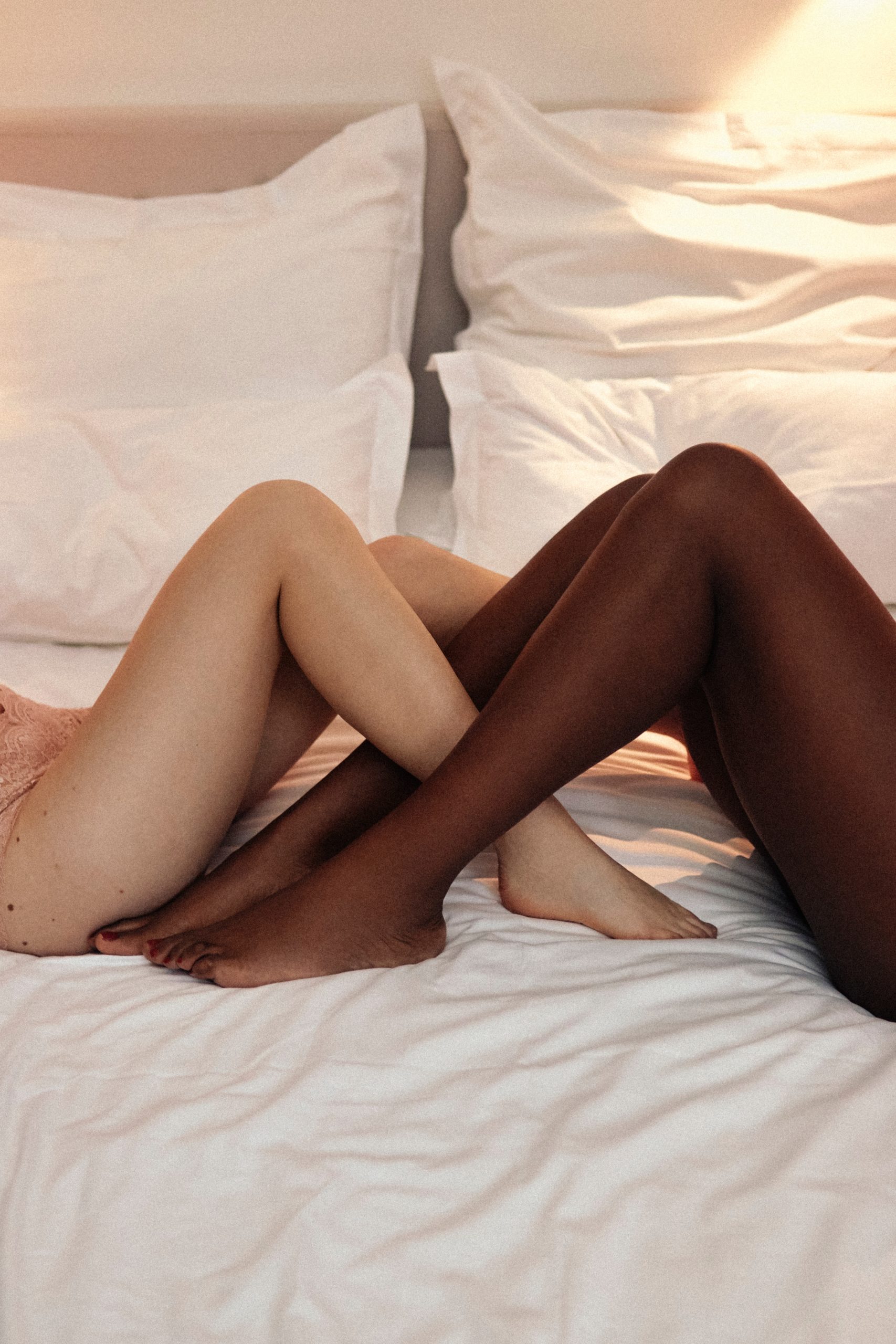 When I entered her house, I just had to enter through the back door. Call it cliche, but when I'm getting ready for some backdoor knockin' I like to let the neighbors know.
Terri and I had been having sex for a few months, each time hotter and sweatier than the last. But last week, she asked me for something special. We were lying in her bed, cuddled around the wet spot, her hair sweat-soaked and matted to her face. We'd been doing it for hours.
My strap-on was so happily used that I thought at one point, when she was riding on top of me, that it would break. She stayed laying there, in a post coitus heap, while I put on my shirt. I never stay long when I'm over at Terri's house. Suddenly she turned to me, and grabbed me by my white button up.
"Next week, I want you to take me from behind."
I nodded, and made a mental note to grab more lube. I couldn't wait for the week to end.
***
When I got there, Terri was already totally nude, waiting for me on the bed. The only thing she was wearing was a butt plug, which she happily showed me. She's a hungry lover, but that's why I make my weekly visits here. I like to be eaten up. I put down my backpack and started to strap up. As I was telling her this, she nodded, looking at my plastic penis.
"I've never done this before."
I told her not to worry, I brought lots of lube and even more enthusiasm. Of course, I had every intention of taking her back door virginity gently.
I lined up my strap-on so that it was resting over my clit, making sure to put a little lube between my pussy and the leather I chose. It's extra-pleasurable when the seal is so tight over my clit that just the friction makes me orgasm. I guess "tight" was the operative word of this sex session…
***
I told Terri to get on all fours, while I licked the edges of her plug.
As I flicked my tongue along the plastic base, I felt her quiver below me. I dove my face deeper and deeper into her as she moaned. I rubbed her clit, as I removed the plug. She was so wet that I almost thought about fucking her pussy first, but I'm a woman of my word, so I stuck my finger in her back door and asked her how it felt.
"I want even more of you" she moaned, and I got ready.
"If you want more, you get more" I growled, as I entered her ass further, putting in two lubed fingers, then three. I let my fingers do the work for a little while longer before asking if I could go in with the dildo I had strapped to me. She couldn't wait.
I slid the tip in and felt her whole body tense.
"Relax" I said, though the truth is that her tense hole made my vagina clench with anticipation. Slowly but surely I pushed more and more into her, until my entire 8 inches was inside of her. She moaned: "I love feeling you fill me up". I started to get more of a rhythm going. One light thrust, then a deeper one, over and over again, her rear spread like a perfect peach before me.
"I want you to keep touching yourself " I said, putting my hands onto the small of her back, then her waist. Guiding her body as I leaned in, going deeper inside of her. At this point, she couldn't talk, just moaned and breathed heavily. I leaned onto the headboard, gathering steam as I railed her. "I'm coming!" she yelled, bearing down, her wetness dripping down her leg, my body pulsing. After a few minutes, she laid in a heap below me. "You're going to have to come in through the back door every weekend, now."
Challenge accepted.