Confessions of a Handjob Hater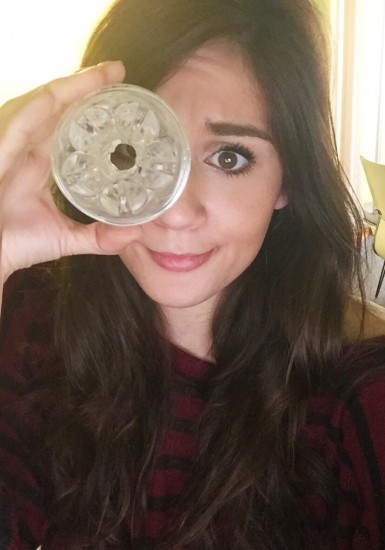 I have a confession to make: I hate giving hand jobs. There, I said it, I'm out. I've always found them to be awkward, exhausting and sort of pointless. Why work so hard to do something that any guy could do for himself — and do better, for that matter?
I still remember my very first one at age 14, which was really more of a learning experience than an act of foreplay. To summarize, it was 5-7 minutes of furious hand movements, performed to the soundtrack of my high school companion alternating between moans and constructive criticism, that successfully ended all over my friend's parents' bedspread. Ahhh, to be young.
That first awkward experience really set the tone for the years of manual stimulation that followed. The older I got, the more this particular sex act seemed to perplex me. It got to the point where I would stop giving them altogether. When I first started fooling around with my current boyfriend, I told him upfront, "Hand jobs aren't really my thing. Can I interest you in a blowjob instead?"
While oral sex has always come naturally, there are several aspects of the basic hand job that never quite came together for me.
First, the grip — Having never owned a penis myself, I've always found it difficult to determine the appropriate amount of force with which one holds it. Should I be mimicking the pressure one applies to a baseball bat or a golf club? Does it prefer a firm handshake or a sweet caress? Much like the Goldilocks of penis-handling, I tried repeatedly to find that sweet spot with various lovers, resulting in several awkward conversations on male anatomy and my questionable level of enthusiasm.
I also found the actual rhythm of hand jobs to be confusing. When watching men masturbate, there seems to be no rhyme or reason to the way their hand flies up and down their shaft. They just go with what they feel. This kind of ambiguity stresses me out — Give me a BPM and I'll go with it, but I can't feel what your penis feels, nor read what it wants. Do you want "Staying Alive" by the BeeGees? Michael Jackson's "Billie Jean"? Give me a hint, before my arm falls off.
Then there's also the lube situation. While women come equipped with their own built-in lubrication system, men tend to get stuck with the dry end of the stick. Although I am a huge lube fan now, I had no idea how important it was in the height of my handjob years. And even if I did, was I going to keep a little tube of it in my purse at all times? Definitely not. And spit can only get you so far. As a result, I delivered many a dry hand job throughout my adolescence, much to the distress of several patient recipients.
In the past year or so, I have made a serious effort to improve my manual stimulation skills, if only just for the sake of writing about it. My boyfriend has been very helpful in this department, surprisingly willing to lend his penis and his guidance whenever necessary. Still, no matter how many tricks I learned to better my abilities, I have not learned to enjoy the act itself.
Then came the Fleshlight Quickshot.
When Emily first plunked a Quickshot down on my desk, I have to admit, I didn't really get it. It looked like a cross-section of a Fleshlight, open at both ends, and was almost exactly the size of my hand. Cute, but not overly impressive. But I took it home anyway with the intention of giving it a try… For science, of course.
Fast forward to sexy time, later that night. My boyfriend had already removed the Quickshot from its box and gave it a thorough washing, and was now busy inspecting the toy from every angle.
"It doesn't even look like a sex toy," he asserted. "Maybe more like.. A camera lens? Like I would put this in my backpack and not be worried about someone finding." Leave it to the male mind to immediately analyze a toy in terms of utility and travel capability. I haven't even tried it yet, but think of all the places I could take it!
He wasn't wrong, though. The Quickshot is extremely discreet and much less intimidating than it's best-selling full-sized cousin, the Original Fleshlight, and still has that glorious patented SuperSkin material. But the question is, how does it measure up in terms of pleasure? We were about to find out.
We applied the water-based FleshLube to the sleeve itself, and also put a dollop of it on the tip of his penis. Then he slid it onto his shaft, and his face lit up as he adjusted to the feeling of the Quickshot wrapped around his manhood. I gave him a little time to enjoy his new toy before I started to ask questions: How was the fit? Perfect. What did it feel like? Very natural. How would he compare it to the Fleshlight? Easier to maneuver, and a bit more snug on his penis, which he loved.
I watched him work for a minute or two, handing him some System JO Lube like a surgical nurse in the operating room and asking the occasional question. Finally he asked me if I wanted to take it for a test drive… Which I did, of course.
What took me by surprise was how easy it was to use on him. It was light enough to give me full range of motion, fit perfectly in my hand and slid so smoothly up and down his shaft without any resistance or pull. Since I didn't have to squeeze my hand to grip his member, I could fully focus on the way I was maneuvering the toy. And after ten minutes of passionate pumping, my arm wasn't even tired!
Was this the secret to hand job bliss that I had been missing for so long? Judging by the look on his face, I was doing a pretty great job of steering the Quickshot and he was thoroughly enjoying the ride. So I started to experiment with it, using just the one hand, then using two (one on the Quickshot and one below it) for a whole new sensation. But the move that really got him was when I used the QuickShot to pleasure the main part of his shaft, and hooked my index finger and thumb underneath the sleeve at the top to massage the head of his penis with each stroke. I would definitely recommend trying that one at home!
I still have a soft spot in my heart for the original Fleshlight — That will never change. But for the purpose of foreplay, and hand jobs especially, I am extremely grateful to be able to add the Quickshot to my boyfriend's sex toy collection. As easy as it was for him to use solo, I think it really opens up the door for couples, as well.
And ladies who have felt hesitant bringing a Fleshlight into your  Coming from a girl who hates hand jobs, this quick and kinky toy takes all of the work out of manual stimulation, so all that's left is the shared foreplay experience and the pleasure it provides.