6 Sweet Reasons Why You Should Masturbate More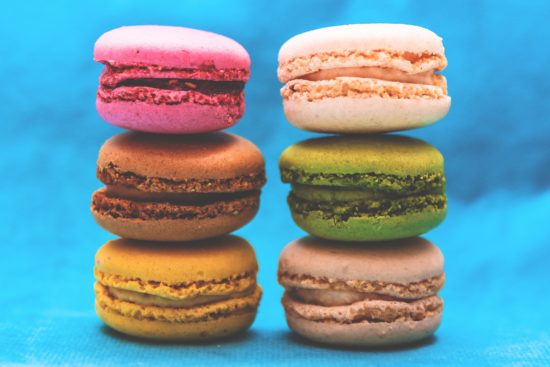 Everyone loves a good self-pleasure sesh, but in addition to all the awesome feelings, would you believe it comes with a swarm of health benefits too?
As if we ever need an excuse to rub one out, May is National Masturbation Month – the most wonderful time of the year!
There's no better way to celebrate the gilded pleasure party of one than by rejoicing in all of its perks.
Apples a day keeping the ole doc away, it's time to step aside. Because spoiler alert: it's a lot more than just the post-orgasm glow we're talking.
REDUCED STRESS
Every time that we bring ourselves to orgasm, the body releases a flock of "feel good" hormones like dopamine and oxytocin. In return, these chemical messengers help lower other stress-related hormones like cortisol, which leads to reduced levels of stress and anxiety.
The body becomes more relaxed and falls into what feels like a natural high, so we'll go ahead and lump masturbation in with bubble baths and a fine glass of wine as perfect ways to unwind from a long day.
IMPROVED SELF ESTEEM
There's no better way to become "one" with your body than by hopping into the driver's seat and growing more comfortable with it in the first place. Since masturbation provides this chance of exploring our own physiques in general, the more you do it, the more in tune you'll become over time.
As the feelings of ease continue rolling in, your confidence also increases, which promotes intimacy and sensual self-assurance in the process, too.
GETTING TO KNOW YOUR BODY
Along with that boost in self-confidence, frequently masturbating can also be a major help in figuring out what you like. Without the pressure of needing to please another person, you have all the time you need to play around and see for yourself what feels best.
Whether it's practicing your breathing, trying out new toys or workshopping techniques, you can easily discover what seals the sexy deal for you. Then when the time comes to throw a partner into the mix, you'll know and be able to guide them on what feels best for you.
TONED PC MUSCLES
Our pelvic floor muscles also get a share of the self-pleasure perks, since the more often we masturbate, the more toned they become. Because these muscles are the same ones that contract when we climax, a strong pelvic floor means both stronger and more frequent orgasms.
Blood flow in the area additionally tends to increase, which means our sensitivity to touch and arousal often get a healthy boost, too. Oooohhhh yeah.. strong pelvic floor means stronger orgasms? Excuse us while we go train to be The Rock of pelvic floors…
ALLEVIATED PAIN
From menstrual cramps and migraines to tense muscles overall, a good solo sesh can help soothe physical aches as well – or so it seems. Masturbation (typically) leads to orgasm, which releases endorphins: hormones that can help replace sensations of pain with far more blissful feels.
So even though the strain may not be eradicated completely, masturbation increases blood flow along with our body's tolerance for pain. Plus those feel-good hormones put you in a better mood to handle the pain.
RELEASED SEXUAL TENSION
It's never healthy to feel like a volcano ready to blow, so why not open up the valve and release some of that sexual steam yourself? No matter if single, in a relationship, or anything in between, masturbation should always be a part of your self-care routine.
It's not an indication of partnered sex satisfaction or a lack thereof, nor does it serve exactly the same purpose as sex with a partner. But when your libido calls, masturbation can, in fact, always come to the rescue. So kiss the throes of sexual tension goodbye and take matters into your own hands…literally!
***
We hope that long ago you abandoned the myths of furry palms and other negative stigmas that tend to surround masturbation. So with the added bonus of these undeniably healthy perks, let's kick this year's Masturbation May off right and make it the best one yet!
---
Alex Anderson is an LA-based lifestyle designer proactively raging against the cultural grain. By day she works in television production, and by night enjoys writing, sewing and seeking guidance from the stars. She also finally has an all black kitty named "Cher." You can follow her website and on Instagram!