Revenge Porn: Return of the Sext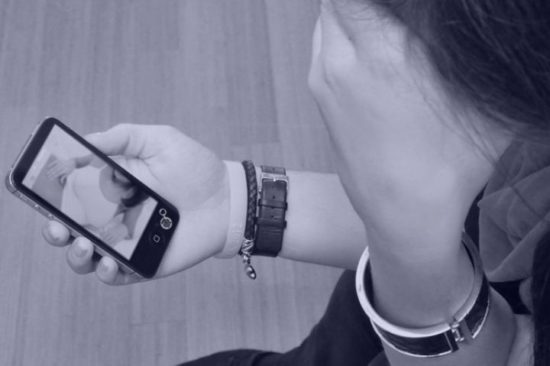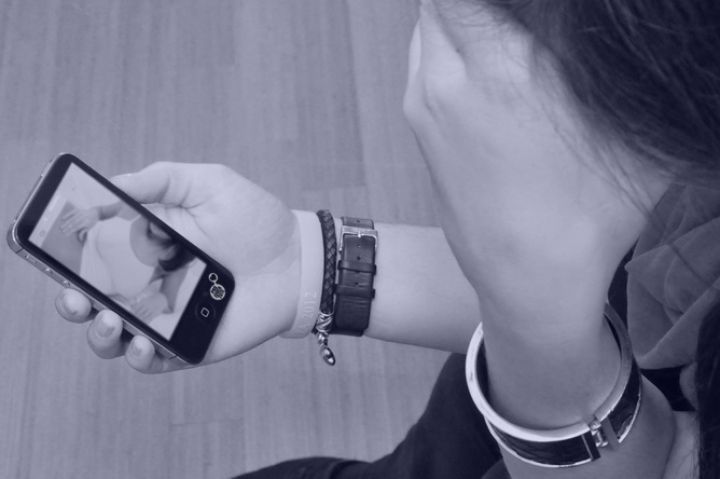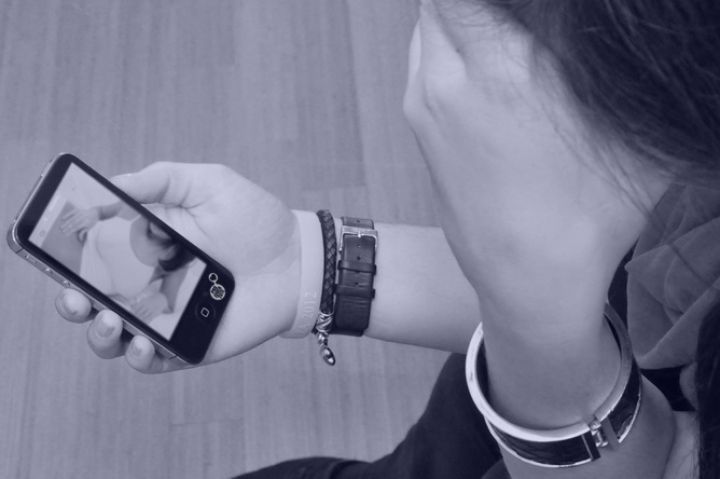 Ahh, technology. It really is a wonder how far it's come. We've gone from word of mouth, to written letters, to telegraphs, to phone calls, to texts, and finally instant messaging. With all of these new methods for speaking with each other, it makes sense that the way we have sex would adapt with it. No longer do you need to even be in the same room as someone to get off, thanks to the development of phone sex, sexting, Skype sex, and of course, the newfangled practice of sending nudes.
Unfortunately—because there's always a catch in life—this blessed union of technology and sex comes with a bittersweet aftertaste. As easy as it is to share sexy pictures, it's even easier to save and store on phones, computers and the like. So you've forgotten all about that picture you sent to your boyfriend of three years, the one that he promised would be for his eyes only (or that he would delete immediately). Until it somehow ends up on the internet.
It's revenge at its worst; it's revenge porn.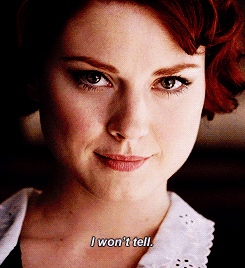 You may have heard the horror stories. It may have even happened to someone you know. You never think it will happen to you, though. You're smarter, and the people you've dated could never do something so low and despicable. They had too much respect for you and no matter what happens, the pictures you've shared with each other were private moments… Right?
But did it ever occur to you that the poor souls who have been affected by this probably thought they were safe, too?
The reality is, there are ungrateful and disrespectful people out there. They could be the most loving and trusting partner, when you're with them, that is. What's worse, it could just as easily be someone who is off your radar, someone with a grudge and some fine-tuned hacking abilities. There are endless ways for an innocent (or not so innocent) photo to wind up in the wrong hands, and plenty of people who are more than happy to spread it around.
I know, this is a lot to take in, but don't panic; as long as you're over the age of 18, there is nothing wrong with sending a photo to someone you trust. The victim is not to blame in this situation, despite differing opinions from certain parties. No, in this situation, it is the despicable person who shared private photos who is to blame, and should suffer consequences for his/her actions.
Thankfully, there are state legislatures that are beginning to see the seriousness of revenge porn. This interactive map shows which thirty-four states have laws that criminalize this heinous act, as well as those in the process of creating legislation.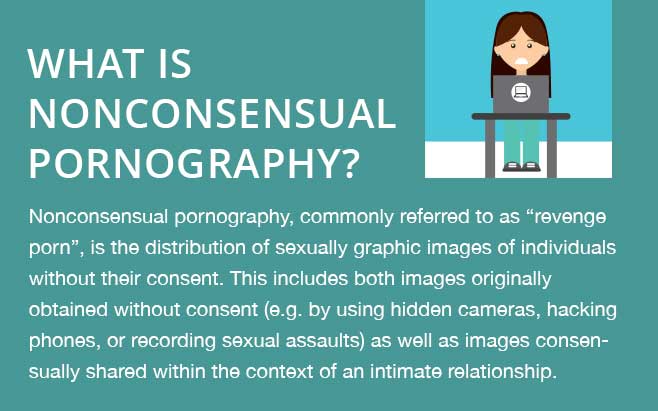 Regardless of legality and consequences, it's not something you want to happen to you. So, before sending a photo to someone, think about it, and take some precautions.
First, Is it Worth it?
You have to ask yourself, Is the person I'm sending this to really worth the possible fallout? How long have you known this person? Have you met them in real life or through an app/online? How demanding are they being about it? Will you feel safe after?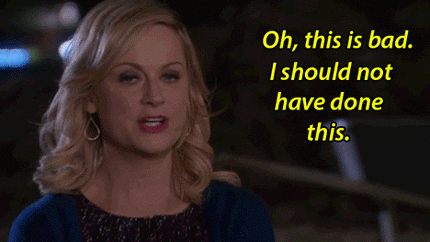 If the answers to any of these questions are, no, not long, or uncomfortable, it probably isn't worth it. Especially if you've never seen this person in the flesh—don't send.
However, if you feel safe, you've known this person for awhile, and it's something that you want to do uncoerced, go ahead and send something sexy! Just confirm that it's for their eyes only.
Get Your Head OUTTA The Game:
We've all been there: you're sexting, it's getting hot and heavy, and now you want to send a photo to increase that delicious digital tension. You may trust this person, but you've also heard how easily photos can come back to haunt you. So instead of sticking to strictly word play, you make an educated decision—you send the picture without your face or any identifiable evidence that could link the photo back to you. That means no tattoos, no moles, no trademark hair color, and for the love of all things holy, make sure your signature throw pillow is out of frame.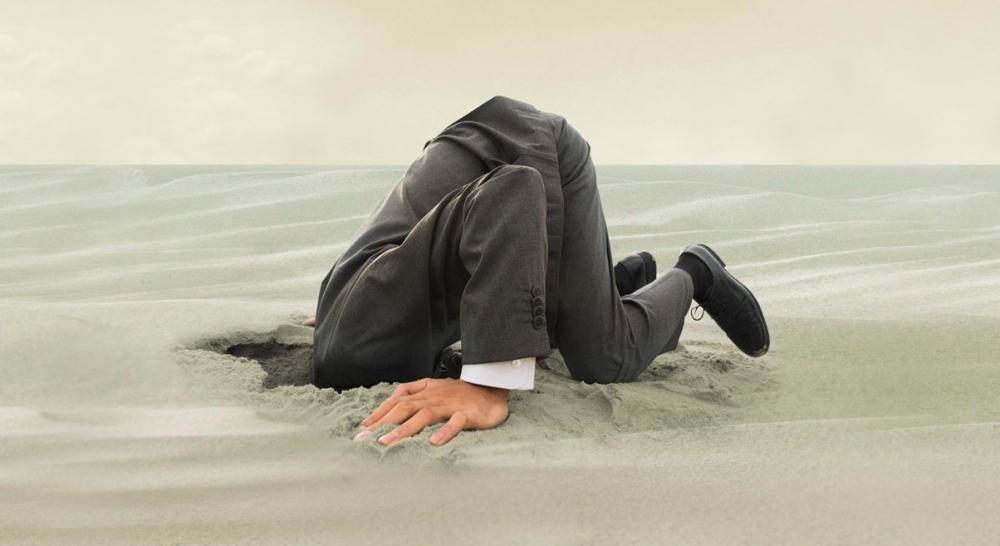 Although it may not seem like much, these small changes can provide you with the peace of mind that, if this photo does end up anywhere, there will be no way to prove that it is you. There may be speculation, it may still be embarrassing, but without a face or that tribal tattoo on your arm, the true identity of the photogenic vixen will remain a mystery. And with no concrete evidence that the person in the pic is you, there's a slim chance it can be used as blackmail.
If Nothing Else, Get Collateral:
If you're going to send a photo, it's only fair that you get one back. A person that has respect for you, as well as a thirst for pictures of your naked form, should have no problem sending one in return. DO NOT DO ANYTHING WITH THIS PHOTO. (Besides the intended use, of course). Think of it as a nudie insurance policy, if you will.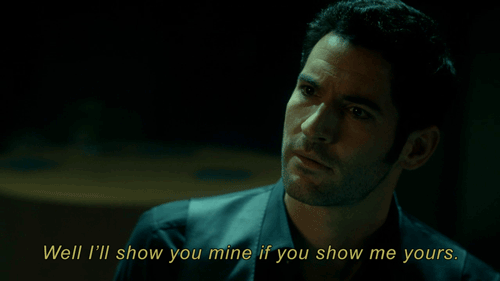 When someone sends a racy photo of themselves in order to get one in return, they will be way less likely to use said photo for revenge, because of, well, fear of retaliation. Again, do not do anything with this photo that you wouldn't want the other person to do with yours. But even if you never have to use it, you can now rest assured that there's a slim chance the other person will take the risk.
Intricacy is Key:
Okay, you really trust the person you're with; you're madly in love, you've never been more certain of anything in your life, and you needed your partner to see your smiling face in all those booty shots. Lucky for you, your lover was a stand-up person. However, there are crazy hackers out there that might have a grudge (or, let's be honest, are just plain bored). Just look at 2014's "The Fappening" for an example of what happens when horny hackers go bad.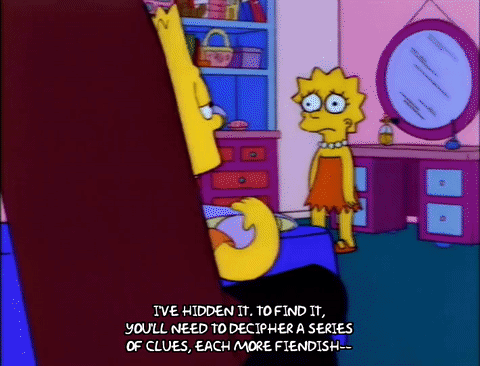 So what can you do to protect your nudes? Make sure that all of your passwords are intricate and that none of them are exactly the same. This is a good idea in general, not just to secure your racy pics. Use upper and lower case letters, numbers and special characters, and make it something random. If you absolutely love pineapples, don't make your password ilovepineapples.
You can take this a step further and make your social media accounts private. Allow only your friends to see your other Facebook friends, only allow friends you've added to see your Snapchat story, whatever precaution you need to keep others from invading your personal or online space. The less they can see of your public life, the less chance there will be of them infiltrating your private one. 
Help is Out There: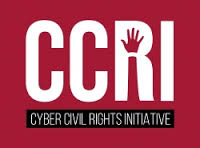 Unfortunately, there are some cases where you've taken every precaution you can think of, and that naked photo from six years ago resurfaces. Just know that you are not alone, and there are ways to get help. Make sure to read up on the revenge porn or privacy laws in your state to know exactly what is illegal. Read through the privacy policies on the social media websites the photos have been posted to, and make documentation of the post before taking further action. Most importantly, act fast. The Internet goes viral at lightning speed, so the faster you can intercept the pic and report it, the better the chances of damage control.
For more information on how to get help, where to find attorneys, and hotlines to call, check out https://www.cybercivilrights.org or search for other sex crime attorneys in your area.