Rimming: A Beginner's Guide So You Can Try It Tonight!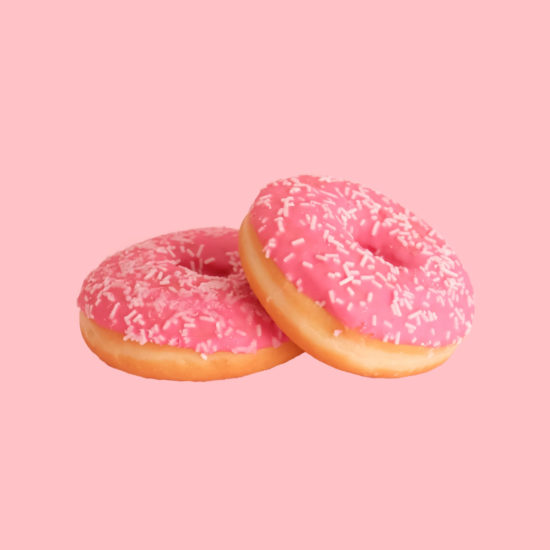 Rimming, tossing the salad, rim-job, analingus.
You've heard the terms, but how do you do it?
Today you'll learn all about how to eat the booty like a pro.
It wasn't too long ago that I thought "rimming" was a term for missing a basket in basketball. Now it's one of my favorite things to do in bed!
Rimming means "[t]he act of using one's tongue on the anal rim of another person in order to gain and/or give sexual pleasure."
Now, some of you might recoil at the thought of putting your mouth or tongue "down there." A few years ago, I was you, believe me. But try to hold off judgment until you soak up some facts about rimming.
The human anus has a high concentration of nerve endings. That makes it a highly attractive erogenous zone. Which means you can give your partner a tremendous amount of pleasure with just a few moves and not a lot of effort. Score!
Here are my fave tips for rimming, both receiving and giving.
Tip #1: Preparation is key
You wouldn't jump start your car and then immediately take it to the race track, would you? No! You take it to a mechanic, get it all ship-shape and primed first. Same with rimming: your butt is not used to someone else's face up in its grill. So, you must start both mentally and physically preparing for it.
I have my partner wash thoroughly just prior to rimming. It gives me confidence and also puts my partner more at ease. Personally, as a receiver of rimming, I like to wash really well just prior to any anal play. It is also a hygiene issue, bacteria can cause some serious health issues, so don't skip this step.
While we are talking health, it's important that you're informed about your STI status and communicate that to your partner prior to any type of sex. Plus, with fantastic new companies like Same Day STD Testing, getting tested has never been easier. They are a unique service, that allows you to call and set up an immediate appointment at a lab for STD testing, no insurance or paperwork, so it remains confidential. If one of you has an active STI, consider using a dental dam.
The Best Way To Wash…
My first Dom was kind enough to text me instructions on how to wash my ass prior to play. Sounds silly and I definitely felt silly, but I truly appreciated it as I was a total newbie and new jack squat what I was doing.
My suggestion is to use a gentle soap or cleanser in the shower and (pardon my bluntness here), wash all-around your anus. Then, lightly insert your finger and swirl a little until your finger comes clean. (If you have any health issues like irritable bowel or digestive issues, make sure you ask your doctor first about any changes to your hygiene routine such as what I suggest here.)
Mental Preparation
The physical cleaning actually helps with the mental prep as well, since you are doing a physical activity that is telling your brain someone is going to be licking your ass soon. Feel the excitement and the nerves too – it is all part of the process! (Of course, by this time, you will have gotten full and enthusiastic consent and discussed boundaries.)
If you are having a hard time wrapping your head around the idea of someone's tongue in your ass, just remember the first time you had sex. You did not know what it was going to feel like until you did it. We are all beginners at something. Try to be open to sensation and let go of your hangups until you have a chance to experience what it feels like. As both a giver and receiver, you can stop at any time, so there is no pressure to like it if it just doesn't suit you!
Tip #2: Work the sequence
Having intercourse first is ok, but I suggest doing your rimming after foreplay but prior to intercourse or other anal play, as you already have the area prepped and won't need to worry about messing it up with bodily fluids or lube, etc. Rimming is an excellent activity for just after showering!
Tip #3: Rimming Isn't A Race
As a giver, don't charge right in there with your tongue out. Start with other sensual play first. Lie your partner on their back, stroke their legs, kiss their inner thigh. Work your way up into their anal zone and back down the leg or lick up the side of the groin and onto the stomach. This is the art of the tease and will drive them nuts!
When you finally get to the actual anus area, start with light strokes in a circular motion all around the "rim." Check-in with your partner – watch their verbal and non-verbal cues. Eye contact is soooo awesome here! Whenever you can, look up at your partner's face and into their eyes as you are licking down there. A good way to do this is to have them propped a little more upright on a pillow (because if they are lying flat, you won't be able to look into their eyes.)
As a giver, you can alternate between long, deeper tongue licks around the anus, to lighter strokes and even vary it with some staccato tongue licks around the anus. The perineum area (generally the area of skin in between the anus and the genitals) is a great place to spend some time licking and sucking.
If you are daring enough, you can stick your tongue into the anus so your partner gets a little penetration, too. Go slow. Then build the action to this point. Surprise your partner with what you are going to do next.
Remember, this area is supppppeeerrrr sensitive so a little pressure of the tongue goes a long way.
Advanced bonus tip: don't just lick, but alternate with some light sucking of the skin as well. Try lifting your head back and blowing lightly on the area. Since it is already wet with saliva or lube, the cool sensation brings a nice touch. Great time for extended eye contact.
Tip #4: Use communication and verbal cues of pleasure
I sound like a broken record in all my blog posts, but communication, communication, communication. It will make your rimming experience 10 times better than you thought it could be. Before, during, and after – all great times to communicate. Talk about what you want, what you like and don't like, and what you would like to try again, or whether you want to take it to the next level.
During the rimming – for both giver and receiver – I highly recommend letting out sounds. If what you are feeling is pleasurable but you aren't much for talking during sex (sometimes words escape me too), then at least let out sounds of pleasure. It not only cues your partner they are doing a good job, but also can increase your own pleasure. As a giver, if your partner is not verbalizing any cues or giving feedback, pipe up and ask for some! "Does this feel good [followed by some licking]" is a great and easy way to get feedback.

gif at gifgifs
Optional Tip: Flavored Lube
Unlike the vagina, the anus does not self-lubricate. So, generally speaking with most anal play, lube is required. However, I usually recommend not using lube when rimming. First of all, your saliva can act as lube enough. Second of all, part of the experience is the sensation of the bare tongue on a clean ass. However, if it helps you get more into the action, and especially if you are new to rimming, I would suggest trying a flavored lube. MUSE has a variety of fantastic flavored water-based lubes, which is a safe choice if you'll be using condoms or silicone toys during this session.
Bonus tip: Geography Matters
Here's a bonus tip for you teacher's pets out there: If you are in the northern hemisphere, do your circular tongue strokes in a clockwise motion. If in the southern, choose the counter-clockwise motion.
Whichever way you are spinning, have fun with it! Yay for rim jobs!!
---
Emily Anne is a bestselling author, sex coach and educator, who specializes in helping people expand their sexual horizons through BDSM and kink. When she's not obsessively talking about sex, she's hiking through the Hollywood Hills. Get some sexy education on her Instagram feed!