Have Romantic Sex on Valentine's Day 5 Ways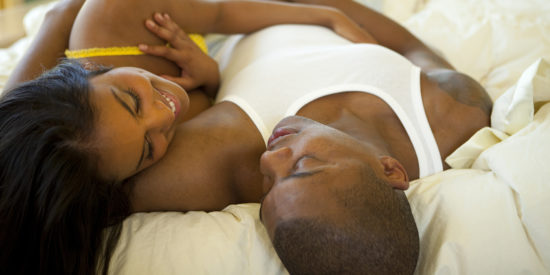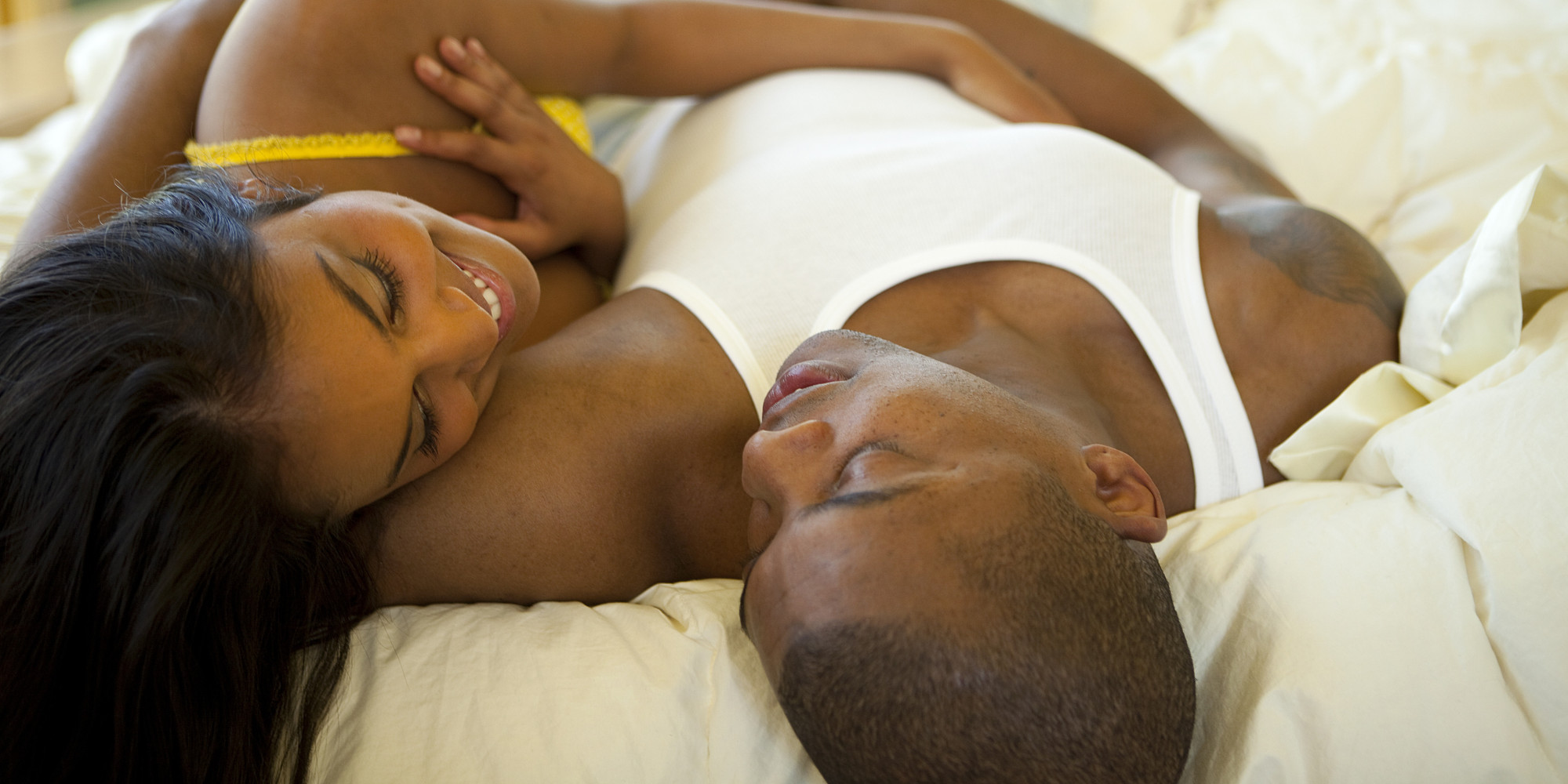 If sex isn't on your romantic to-do list for V-day, it may be time to rewrite the list.
In my opinion, this day of love is a great opportunity to spend as much time in the bedroom exploring your partner's body in the most romantic – or not so romantic (if that's what you're into) ways.
There's all different kinds of sex you can have to show your love this Valentine's Day (or any day of the year, really). Here's a few of my husband (Kris) and I's favorite ideas:
Get Romantic
This doesn't necessarily mean missionary, but it absolutely can be just that. Turn on some romantic jams, light a candle, and enjoy a good deal of foreplay before even thinking about jumping into bed to get the most of a slow and steady sexual adventure on V-day. Personally, this is my favorite scenario. Mainly because I'm a girl who's deeply in love with my husband and like to be shown romance every now again. I know, call me crazy.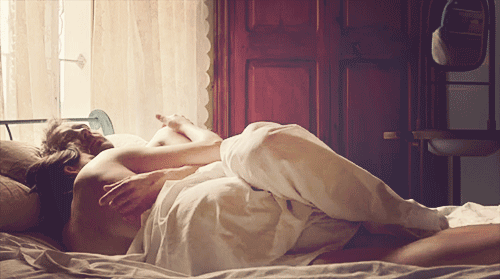 Kris says: Me too! It's physical chivalry, good lighting, and sweet kisses – which will always get you far. Then, maybe, we can discuss placing that (pinky) finger (I said pinky only!) up your partner's butt – with their consent, of course.
Get Kinky
Just because it's not staring deeply into each other's eyes, kinky sex can be incredibly romantic. BDSM can be seriously intense (in a good way) for a lot of people, so whip out those blindfolds and handcuffs. As a more sub-type person myself, I'm all about getting tied up every now and again. If he's not taking control of the house cleaning, at least he can take control of me when he needs to. Although doing the dishes is slightly more romantic in my opinion.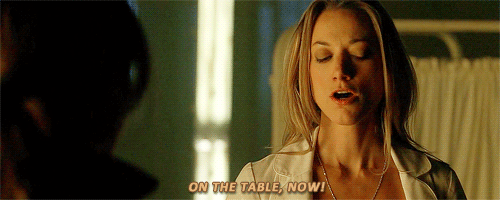 Kris says: You know why our sex is rad? She's the sub and I'm a dom. Hallelujah, the sex just fits, man. Compatibility can lend itself to curiosity, too. So, explore each other's kinkier nature. It's an awesome way to discover new things about your partner while experiencing different sensations without being afraid. Conversation is key, though; you can just walk out as the "gimp," fellas. You have to first explain your gimp-ology.
Get Exploratory
If you've been wanting to try something new with your partner, what better time to do it than on Valentine's Day? There are tons of ways to explore each other's body and elicit new sensations for a romantically exciting experience. If you're new to exploratory sex, start with something like sensation play. This can be as simple as blindfolding your partner and feeding them different types of sweets off your body to experimenting with nipple play to playing around with temperatures. I'm alllllll about chocolate and strawberries, but try whatever you want! (My husband would eat sour gummy worms off my body every day if he had the choice).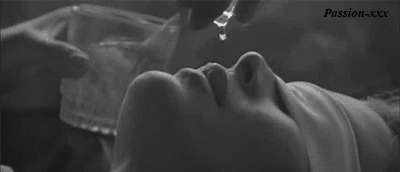 Kris says: Here we go back to that pinky finger, right? Beyond that, though, the thing about sensation play is that it lends itself to opportunity. For example, "oh gee, babe, I didn't know organic honey slowly dripping down on my balls would feel so good!" Stuff like that.
Get Deep
If you really want to turn to heat up this V-day, deep and sensual sex is the perfect way to do it. Think eye contact, deep breathing, staying connected, and tantra. Back to being that girl who's madly in love with my significant other, there's nothing better than deep sex in my humble opinion. Think of it like yoga – it's great for both your mind and your body. Just don't tell Kris I said that.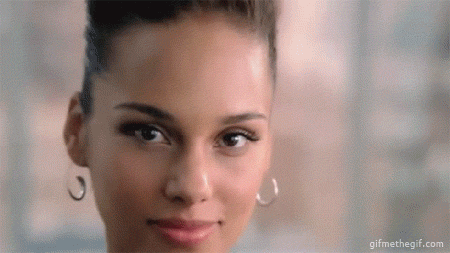 Kris says: Diver down! I get so deep I'm like SWV (reference for all you early '90s R&B fans out there) on a bad day. I don't know about tantra, but deep is simple: go slow, but hard, breathe deep until your breath syncs up, and focus on what you're feeling, emptying your head of all else.
Get Scenic
Role-playing is such a great way to spice up your bedroom life. Whether it be meeting your loved one at the bar and pretending like you've never met or dressing up like a fireman, use this special holiday to really get in the spirit of fantasy. I would personally dress Kris up like the Amazon delivery man, because nothing turns me on more than a package delivered (and on time, at that).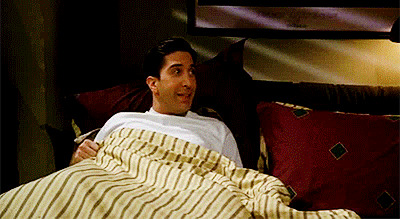 Kris says: She said "package." Look, personally, this is last on my list. It can be great to spice things up with a new persona, but your fantasies have to align a little bit, something not always easily attained. Personally, I've been meaning to buy Britt a 'Slave Leia' outfit for the past four years, but try as I might, she'll never call me Han.
---
Brittany Kay is the former assistant editor for StorErotica, the national trade publication for the adult retail industry. She currently works as an SEO writing ninja for a national marketing company, which pays better but is rather boring compared to writing about sex toys all day. She also freelances for a number of different industries and likes to take long naps in her her spare time.