Save Water, Shower Together: 6 Sexy Tips to Keep You Wet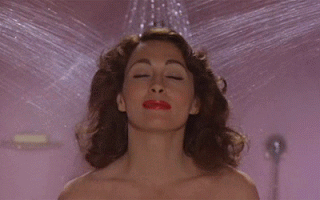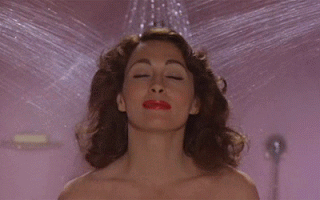 As we celebrate Masturbation May, it's important to recognize why self-pleasure is so important. Of course this month is all about loving yourself with the goal of an earth-shattering climax, but it's also about recognizing that masturbation is a healthy and wonderful expression of your amazing sexual self. Masturbation May is also the perfect time to show your lover exactly what feels best for you and your body, and to see what makes your partner hot too. So let's jump in the shower for our six hottest tips on how to get dirty with some good, clean, masturbation fun.
1. Start Dirty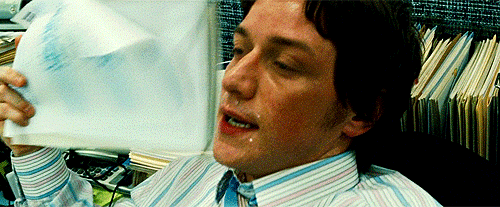 Before you hit the showers, get nice and dirty with some with erotic talk. Mutual masturbation is one of the best ways to see what your partner desires, but when you combine your visual exploration with some clear cut dirty talk, you and your partner will be priming yourselves and each other for a deeper understanding of what you each want sexually.
And remember, dirty talk doesn't necessarily mean "dirty words" (which can be a turn on for some and a total turn off for others). So when it comes to using your oratory skills before the big shower session, talk about how you can't wait to get wet together and how you want to watch your partner orgasm. Or make a date! You can simply start the convo with, "Honey, I'd really like to do some mutual masturbation in the shower this week…how's Tuesday?" Just expressing your enthusiasm will likely get the fun going.
2. Get Steamy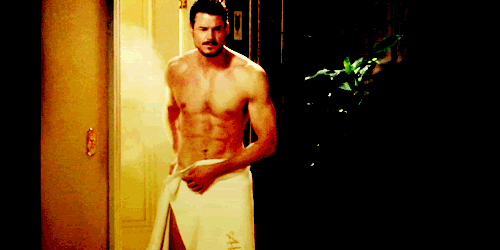 When it comes to creating a shower scene with your partner, the first thing to consider is room and body temperature. No matter how hot you are for each other, goose bumps can quickly put a damper on your sexy plans. To heat things up inside and out, first make sure you have plenty of hot water. If your roommate just took a 30 minute shower (or you threw a load in the wash), do yourself a favor and wait as long as you need to for the water to be its hottest and last the longest.
During your wait time, feel free to work up a sweat with a pre-shower romp in the bedroom. Maybe even try to build a DIY sauna—make sure you won't set off any smoke alarms, and then line the bottom of the bathroom door with a towel. This will make it more comfortable for both of you so you can focus on the fun at hand and not end up fighting over who gets the shower head. Which brings us to…
3. Shower Head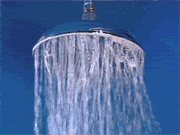 Mutual Masturbation can be incredibly arousing no matter where you practice it, but the shower affords a few specific erotic opportunities; the showerhead being the most obvious. The sweet pitter-patter of shower drops landing directly on the clitoris is a common favorite for many women, especially with a removable shower head. However, most partners don't know just how orgasmic this can be. So step up to the bathmat ladies, and show how water works work for you.
4. Hold On For More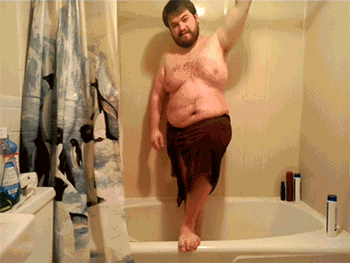 Another sexy thing about mutual masturbation in the shower is the sensuous feel of the water itself. But brace yourself; you don't want to be slipping and sliding right when you're about to climax. You'll need to hold onto more than just each other to get the maximum experience during shower play. To get a grip on your shower walls, try Sportsheets Dual Locking Suction Handle. This accessory reliably holds up on wet or dry walls, plus it's easy to set up and take down…trust me though, you'll want to keep it up all the time.
5. Bath Toys
The best part about Masturbation May is that you have 31 days to play. In order to keep your dual shower masturbation fresh, why not incorporate some arousing bath toys?
For women, we recommend the new We Vibe Wish. This palm-sized, water-proof vibe offers deep waves of pleasure usually associated with wands. It's waterproof, rechargeable and easy to sneak into the shower with you. It also features a cushy tapered tip, perfect for clitoral stimulation, but you can use it anywhere on your body.
For guys, we suggest the immensely popular Fleshlight Quickshot Boost. All of the Quickshots offer the stimulation of your favorite Fleshlight, but the encasement on the Boost is particularly discreet, so you can keep it in the shower with your other bath products. The Quickshots all contain an open end making them easy to clean, but more importantly, incredibly erotic to watch during use.
6. Get Wetter than Wet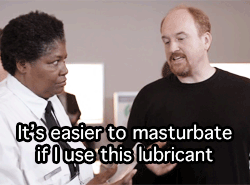 A common misconception about shower play is that the water will serve as a lubricant. It won't. In fact, many women will even feel as if the water inhibits their natural lubrication regardless of how physically and mentally aroused they may be. To keep you and your partner properly lubricated for the duration of your shower session, the best lube to use is System Jo's Agape. This glycerine-free lube lasts nicely during water play and also has a soft slip to it that is similar to a woman's natural lubrication, so the satin texture feels even wetter than water. Fair warning though—this lubricant feels so incredible, it's very likely your mutual masturbation session will lead to super hot shower sex.