Saved by Sex Drive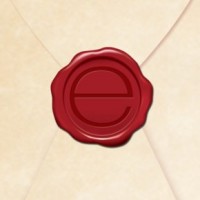 An iPhone app for sex?  Shouldn't people be having it rather than focusing on their phones?  The Sex Drive app makes sex more steamy, no matter who your partner is (players  can set the Sex Drive to gay or straight); it also makes an ordinary date or relationship a lot more fun.
At the start of Sex Drive, the iPhone user fills in the names of two players– the user's name and his or her partner's name.  The app provides  "Sex Drive Propositions" or tasks, that can be assigned daily or all at once. If players choose propositions to be assigned daily then the Sex Drive reveals one new proposition at a set time each day.  Players can set the level of kinkiness for the propositions, ranging from "vanilla" to "spicy."  Outdoor sex, for instance, is a proposition when the Sex Drive is set to a medium level of kinkiness.
When my boyfriend and I played we chose to have the propositions assigned daily.  That way, we would have a new task to spice up our sex life each day. However, when my girlfriend recently showed the Sex Drive to a dinner date, she chose to have the propositions assigned all at once.  This way, she said, the could show the date how adventurous she could be.  Using Sex Drive on a date takes "foreplay" to another level.
Sex Drive alleviates boredom if you are rut in your relationship or out with a new date.  A great thing about having Sex Drive on your iPhone is that not only  does it allow for better  communication between you and your partner, but it also gives you the excuse to check your text messages during dinner.