Self Care for Sexual Assault Survivors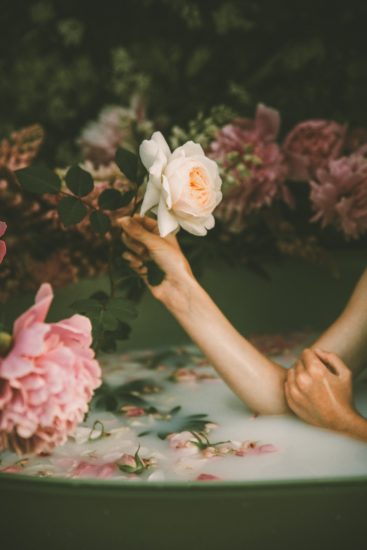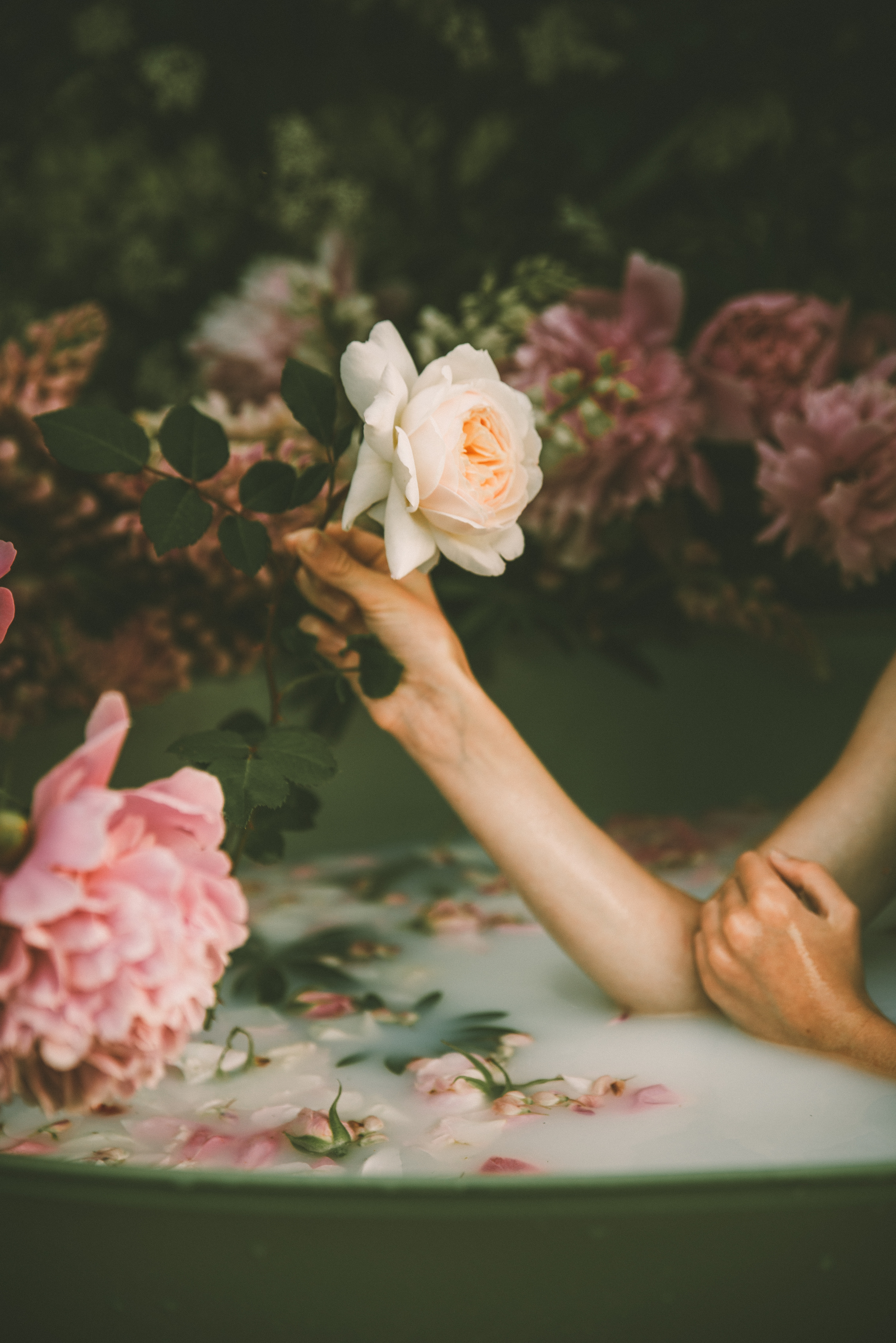 April is Sexual Assault Awareness month, though I wish it were every day of the year. Self-care after sexual assault is crucial, but can feel challenging.
The breadth of this crime is devastating. Every 98 seconds an American is sexually assaulted*.
Sexual assault is a devastating occurrence that can have intense and long-lasting negative effects on a life.
There is no one-size-fits-all when it comes to any form of healing. This piece aims to provide you with some support, guidance, and resources. However, it's important to listen to your individual and perfectly unique inner voice as to what works best for you.
If you need support from others, I've listed some great resources below this article.
Why self-care?
Self-care is important for everyone, but it is particularly important for survivors of sexual assault.
For many, the aftermath of sexual trauma can feel as if it' trying to rob you of your vitality, your autonomy, your sexuality, and your independence. Self-care is a vital tool in combatting this, and is a radical way to tell yourself that you are important, you are loved, you can take up space, you are valued.
Regardless of how much time has passed since your assault(s), self-care can be incredibly empowering and healing. It can help you reclaim the parts of yourself that felt broken, violated, stolen, or lost. It can help you rebuild your past self, as well as explore and embrace a new version of yourself. One that might be even stronger, even more powerful, beautiful, inspiring, and wonderful than before.
It's so important to try and have grace for yourself, and for whatever stage in the healing process that you are at. Healing isn't linear, we must try and ride the waves without judging ourselves or our process. In some ways, healing is a practice, it can take time and repetition. You can adjust and adapt as you find what works for you, and what doesn't.
Crisis
Whether you're in crisis because the sexual assault was very recent, or because you've been triggered, it's good to have a 'crisis plan' in place. It should be personal to you, and it's a good idea to have some ideas written down on your phone already. It can be challenging to remember them while you're in crisis, so having them written down in advance can help.
Taking a shower, going for a walk, watching re-runs of your fave TV show, looking at photos of animals, whatever works for you. I suggest having a few key support people in your life who you can call. These should be people who are aware of your crisis tools, and can suggest them to you in the moment if you need.
Support
Having a support system of family and friends who understand what you're going through (as much as you're comfortable sharing) can be really healing. If you have loved ones you feel safe speaking with, open up as much as you feel comfortable with. If you're not ready to talk about it with anyone you know, that's okay too. Honor where you are at, and don't try to force it. Sometimes talking to someone you don't personally know, like a therapist, can be much easier, at least in the beginning.
Regardless if you're processing a recent trauma, or working through a past one, having professional support through therapy, counseling, or support groups, can be extremely helpful. You may want to find a therapist or support group that is specific to your particular trauma, if there is one available to you. Making and keeping therapy appointments is important in establishing consistency of care for yourself.
Unplug
As if it's not hard enough on sexual assault survivors already, the constant media stream of allegations, accusations, TV shows, and documentaries can be extremely triggering. It's okay to unplug yourself and try to mitigate the number of triggers in your life. This is particularly important if you're also suffering from PTSD, which is common in survivors of sexual assault.
Pick a certain time of the day when you'll put your phone on airplane mode. Unfollow any insta accounts that bother you. Take a break from the news. Read lighthearted and heartwarming books. Try to be mindful of what TV shows and movies you watch. Watching programs with strong female leads can feel really nourishing, I particularly love Jessica Jones, but find what works best for you. Unconsenting Media can be a good resource in attempting to avoid triggering content. If you're watching online, Feerless is a free Google Chrome plug-in that alerts Netflix viewers when a scene that could trigger them is coming up.
Fundamentals
I like to think of these as the bricks and mortar of your self-care practice. They are the fundamentals of self-care that can help you feel grounded.
Patricia Hart from the University of Minnesota writes "Our thoughts, feelings, beliefs, and attitudes can positively or negatively affect our biological functioning. In other words, our minds can affect how healthy our bodies are. On the other hand, what we do with our physical body … can impact our mental state (again positively or negatively). This results in a complex interrelationship between our minds and bodies."
It is vitally important to get these fundamentals in place, and to make them 'non-negotiables' for your self-care. The cornerstones of self-care are sleep, nutrition, exercise, and routine. If you're having trouble with these core elements, think back to a time in your life when each was going well for inspiration.
Sleep
What sleep hygiene tools did you use in the past to get a great nights sleep? Lavender mist, fresh sheets, chamomile tea, warm lights, candles, and reading instead of using screens before bed can be helpful tools.
Nutrition
What foods were you eating at a time when you felt really vibrant and well? Try eating a diet rich in fresh fruits and vegetables, wild caught seafood, hormone-free meats and dairy, and organic nuts and seeds. These can all help promote feelings of general well-being and boost brain function. Avoiding excess sugar and processed foods, alcohol and mind-altering drugs may also be helpful during this time.
Movement
Are there any types of physical exercise that you really enjoyed in your past? Yoga, kickboxing, martial arts, and walks in nature, can all be good options. Focus on activities that help you feel energized and strong.
Routine
What routines or habits in your past felt really helpful to you? It's important to establish these fundamentals as routines, so they can help create stability. Consistently bringing that loving nourishing self-care into each day. It might feel challenging to find the time, but scheduling them into your day can help.
You might have some specific and personal fundamentals that are helpful. Think back to a time when you felt wonderful and look for habits and patterns, and try implementing them now. For me its regular exercise, meditation, and making sure my hair is washed and not too tangled. Whatever works for you, is what's best for you.
Emotional Self Care
Emotional self-care is so important, and this is another aspect that should be personal to you. Think back to some hobbies or activities you enjoyed in the past, and explore them again with an open mind. Not judging yourself or your process. When vulva-bodied people experience sexual assault, it can sometimes create blocks in the pelvic bowl, which is an energetic source of creativity. Healing this can be supported through creative exploration.
Are there any creative outlets you might like to explore to nourish this space? Perhaps dancing (and/or screaming along) to some of your favorite songs, cooking a hearty comfort meal, drawing, painting, playing a sport, journaling, whatever works for you. Even just opening the notes app in your phone and pouring your heart out can be cathartic. You don't have to show it to anyone if you don't want to.
Try and feed your creativity with sources of inspiration. You might enjoy making some Pinterest boards, or even just saving a collection of cheerful photos on your insta. Reading art or fashion magazines, going to a museum, seeing a play or a movie, watching the ocean, going on a hike. Give yourself time and space to slowly start filling your cup back up.
Boundaries
Many people think self-care is all bubble baths and cupcakes. While they can certainly play a role, so can other things like therapy, deep inner work, and having clear boundaries. With everyone. Don't be afraid to tell someone you'd like to switch the topic of conversation if it's triggering you. If they don't respect that boundary, you may want to emotionally, or literally, take a break from them. You don't have to apologize or explain your boundaries either, you can simply say "I would not like to do that, thank you".
Establishing some boundaries with yourself can be very powerful. Such as aiming to be in bed by a certain time each day, making sure you always eat three meals, or taking a daily walk.
Experimental Self Care
While these are the more traditional types of self-care, there is a whole world of other alternative self-care practices you might like to explore when you're ready. Massage, Reiki, sound baths, acupuncture, floatation tanks, chiropractic care, essential oils, live music, comedy shows, crystals, day trips, mindful masturbation, Facebook support groups, and Sexuality Doulas. Just to name a few. Don't constrain yourself by having a limited view of self-care, the scope can be endless.
Healing
Healing isn't always quick and easy. It rarely follows a linear path, it's usually winding and nuanced. It's important to try and be as kind, patient, and gentle with yourself as you possibly can. If you need to cry in bed all day, do that. Go to a live music show and dance until you can't feel your legs if that's what calls you. Listen to what your heart, mind, and body want, and honor your needs. Because you are an incredible and unique human being, and you deserve high quality self-care.
*https://www.rainn.org/statistics/scope-problem
---
Isabella Frappier is an Australian writer and a holistic Sexuality Doula, who specializes in body literacy and sexual sovereignty. She is also a host on the popular new Sex Magic Podcast. When she's not busy championing her sex positive agenda, she—oh wait—she's always busy doing that. Follow her adventures on Instagram.
---
Resources:
National Sexual Assault Telephone Hotline
RAINN's telephone hotline provides confidential support from trained staff members. The hotline offers support finding a local health facility trained to care for survivors of sexual assault, and local resources that can assist with your next steps towards healing and recovery. They also give information about laws within your community, and referrals for long term support.
Safe Horizon
Safe Horizon is the nation's leading victim assistance organization. Their mission is to provide support, prevent violence, and promote justice for victims of crime and abuse, their families and communities.
24-hour hotline at 1-800-656-HOPE(4673)
Not Alone: Together Against Sexual Assault
Not Alone, a project from the University of Texas provides students with rights, instructions, and guidelines for when a sexual assault happens on campus, from how to file a complaint against a school to how to help bystanders.
Domestic Shelters
Domestic Shelters makes finding information about domestic violence easier. They have verified information on shelters in LA to shelters in NY. They have free services to help you or a friend who may be suffering from physical abuse, emotional abuse, psychological abuse, or verbal. Find 24-hour hotlines in your area, service listings, and helpful articles on domestic violence statistics, signs and cycles of abuse, housing services, emergency services, legal and financial services, support groups for women, children and families, and more.
National Domestic Violence Hotline at 1-800-799-7233
International Rape Crisis Hotline
Worldwide / International abuse and crisis help lines. Are you in crisis right now? You can call the National Sexual Assault Hotline, operated by RAINN, 24 hours a day at 1-800-656-HOPE (4673) in the USA, and you can also search for your local rape crisis center.
National Center on Domestic and Sexual Violence
The National Center has an award-winning website, initially funded by Altria, that provides direct access to information for local, state and national professionals and volunteers. The National Center collaborated with the Avon Foundation for Women to produce educational materials for the Speak Out Against Domestic Violence Campaign. They work with many individuals and organizations to address violence in the military community. They consult with the Centers for Disease Control and Prevention on Domestic Violence Prevention Enhancements and Leadership Through Alliances. A program involving 14 state coalitions to advance the prevention of domestic violence.
NOVA
Founded in 1975, Nova is the oldest national victim assistance organization of its type in the U.S. and is the recognized leader in victim advocacy, education and credentialing. Their mission is to champion dignity and compassion for those harmed by crime and crisis.
Victim Assistance Helpline at 800-879-6682 (800-TRY-NOVA) 9am-5pm every Monday-Friday.