Sending Off Anal Sex Month with a Bang!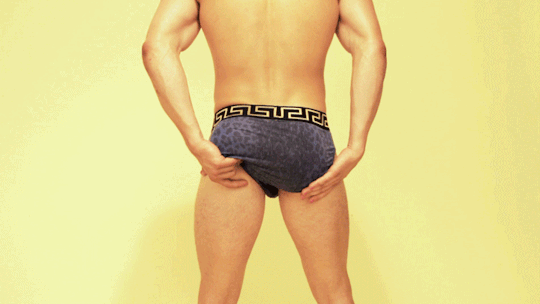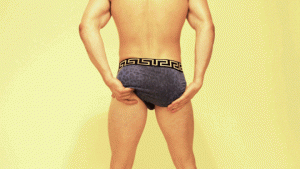 I hate to do this to you guys, but it's that time of the month. Today we say goodbye to Anal Sex Month and welcome a new era. We hope you don't hide your butt plugs and anal beads just yet because these popular toys will be on every nightstand very soon.
Although this month might have been a walk in the park for some, others may have used this time to explore new possibilities with their bodies. We shared our best advice about anal sex this month, and here are some moments we want you to remember!
When Hernando joined the podcast to share his tips for elevated anal
Don't let your fear of the unknown get in the way of enjoying great anal play. In this show, Hernando and Emily explain the best ways to prep for anal sex and share their tricks for getting the most pleasure possible out of your backdoor experiences. Listen here.
… And then Emily shot him in the eye with a lube shooter
Missed it? Check out the hilarious video!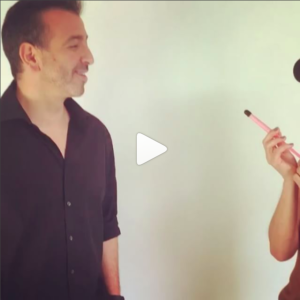 When we addressed some of the most common fallacies surrounding backdoor play
We've all heard plenty of myths about anal sex: It's painful, it's dirty, it'll stretch you out back there… Well we're happy to help you separate the myths from facts! Get the real deal on anal play in this myth-busting blog…. The good, the bad and the buttplugs!
When Laurie discovered her new love for butt plugs
Although Laurie's first backdoor experience was memorable in all the wrong ways, she gave it another shot. This time she opted for a butt plug to ease her back into anal play, and the results were orgasmic. Read her blog to find out how a tiny little plug helped her reopen her backdoor!
When I tried my first prostate toy!
I knew this day was coming, and it only makes sense that I tried the Black Pearl during Anal Sex Month. When the time came, I tried different positions to get the best angle in. I then discovered the best position for me was when I laid face down, ass up. I immediately felt the vibrations of the Black Pearl grow from my anus to my cheeks. It was a smooth sensation that was traveling all over my backdoor. I was comfortable leaving it in there, but I started to move it in and out slowly to increase the stimulation. I'm still impressed with the versatility of the toy, and I can't wait to find new ways to use it!
Here's what other people had to say about Vibratex's amazing prostate massager
"My first impression of the Black Pearl was that it had a sleek design and looked skinny enough to fit in my butthole. Once it was in, my girlfriend and I tried out different vibration settings and whichever one we landed on made my teeth chatter. It felt good! It's like I have a tennis ball filled with nerves inside my butt that this thing is pressing on and vibrating. All I could manage to say was "oh my gosh" and "oh wow." It turned me on a ton and my girlfriend and I proceeded to have great, passionate sex. It's very easy to use. I think all guys should try it out once. Heck, maybe I'll even let them try mine." – Chris D. 
When we asked people why they want to WIN a Black Pearl… 
"The thing I'm most excited to try this August is anal sex with my handsome man! My partner and I have a wonderful sex life, and we've done most things but anal! He keeps asking me to do it, but we have tried and had issues. Once I saw [the Black Pearl] I believe this could be the start of something fun & new! Sometimes when you've been in a relationship for a while, it can get into a routine, which is bad. I believe this could break our little routine." – Tamara M.
To find out more about the Black Pearl and why it's the perfect toy for couples looking to explore backdoor play, check out this new video…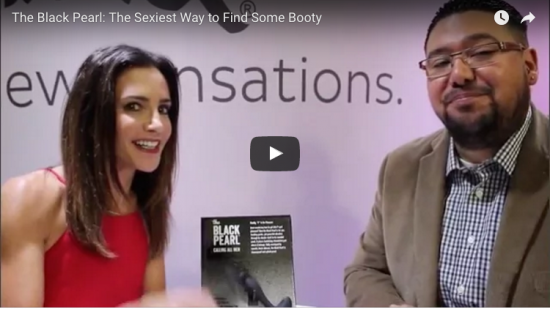 Anal Sex Month may have come to an end, but the exploration does not stop here! The entire purpose of this month is to help bring awareness and comfort to the wonderful world of anal play. Everyone deserves to experience new and exciting paths to pleasure, so be good to yourself and explore your sexuality all year long…