Your September Sex & Love Horoscopes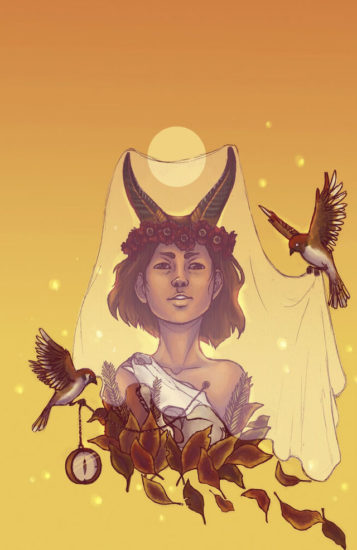 As the weather cools, and a delicate blush slowly creeps across the leaves, we all know it means one thing…
No, not Autumn, it's that Virgo Season is upon us!
To celebrate, my Sex-O-Scopes are here to help you embrace the season.
Use this guide to harness the astrological influences of the month for your sexual benefit.
From August 23rd till September 22nd we have the pleasure of being hosted by earthy Virgo.
While Leo season (which we just finished) loves attention and recognition, Virgo is all about feeling whole and complete within yourself.
Everyone will experience the feeling of wanting to step into their power this month.
Virgo season also calls us to bring our attention towards releasing old personal patterns that no longer serve us. You will likely feel the instinct to tidy up loose ends, resolve past conflicts, heal past relationships, and perhaps most importantly, work hard and with clarity and focus.
If you're new to astrology, feel free to just look up your sun sign. If you're more experienced in the astrological realm, you may enjoy looking up your Venus and Mars positions also, as these rule your sex and romance zones.
Virgo
This is your time to shine Virgos, it's your month, and the planets are certainly celebrating. On August 30th the New Moon will be in Virgo. This is the perfect time to set some sexual resolutions for the next year of your life. What are you curious to try? Anal? Age play? The world is your oyster. Remember, one person's kink is another person's vanilla, and vice versa. So leave the judgments at the door and just have fun.
You'll have the pleasure of hosting both Mercury and Venus in your sign until September 13th. Venus rules love and pleasure, and Mercury is the communicator, so the first half of the month is the perfect time for you to tell others how you feel about them. Virgo is very independent, so why don't you write yourself a love letter two while you're at it.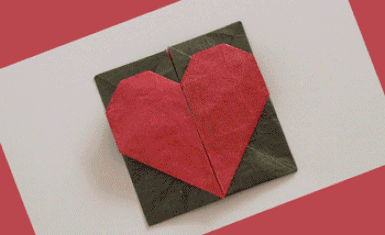 Also, Mars is in Virgo until October 3rd. Mars is the planet of sex and agression, so it's very supportive energy in supporting the actions you take towards your sex goals and your emotional expressions. Make sure you're not all talk and no action this month.
On September 6th romantic Venus forms an auspicious trine to revolutionary Pluto in your Fifth House of Romance. Don't be surprised if you have a sexual or romantic epiphany on this day. Treat yourself to an astrological themed gift or two this month Virgos, you work hard and you deserve it.
Libra
Don't be jealous of Virgo getting all the attention this month Librans, your season begins on September 24th! Plus, so many of the planets are excited about Libra season beginning that they are sliding into your DM's early.

On September 14th, both Mercury and Venus both enter Libra. Mercury is the planet of communication, and Venus rules love and romance. This is the perfect time to tell that crush of yours how you feel!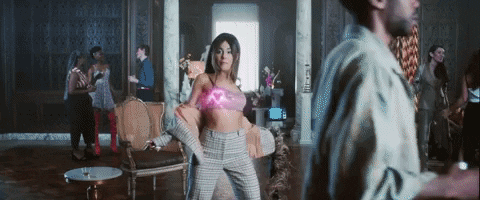 The New Moon on Sept 28th will be in you sign, which makes it the perfect time to try out a new sex act, go on a first date, or set some exciting intentions with a current lover.
Scorpio
On September 14th, the Full Moon will be in your Fifth House of Romance. This is going to stir up some very complicated feelings, as you simultaneously crave intimacy with your partner, but also fear slipping too deep into the waters of commitment. Not to mention *gasp* the horror of your lover getting too emotionally close to you. It's not like you don't already know everything about them. Am I right?!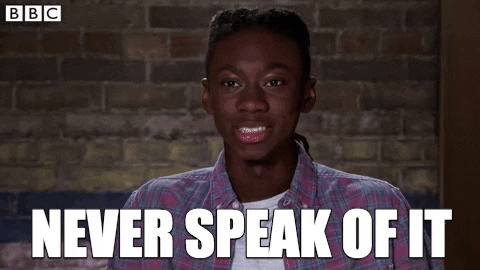 Just breathe and ride the waves Scorpio, trust your gut and try not to second guess yourself so much. Would it really be so bad to experience some truly equal and reciprocated emotional intimacy? Take a chance.
Then from September 14th to October 8th, romantic Venus will be gliding through your Twelfth House of Spirituality, so try out some sex magic while the juices are flowing.
Sagittarius
Chatty Mercury will be moving through your Eleventh House of Friendship from September 14th to October 3rd. This will majorly activate your social nature, so this is the perfect time for outdoor dates (and maybe outdoor sex if all things go well).
Frankly, this is a great time for any type of social romance. It's very astrologically auspicious timing for things like speed dating, having a friend set you up, or even just going out dancing with some pals. Keep your eyes open and don't be shy to do some flirting.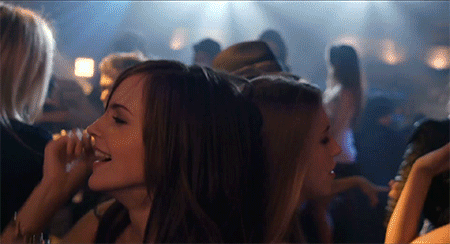 On September 14th the Full Moon will be in your Fourth House of Home Life. This is a lovely balance to those social butterfly vibes from the first half of the month. You'll be feeling called to forgo the parties and stay inside with a lover. If you don't have a flesh and blood one that takes your fancy, grab an electric lover… they can go all night anyway.
Capricorn
On September 1st, conversational Mercury is in your Ninth House of Adventure, and also forms a pleasant trine to transformative Uranus in your Fifth House of Romance. This will bring some really sexy and spontaneous energy with it.
Try a new toy, a new position, a new location, or a new technique to make the most of it. If you have a partner, this would be the ideal time for some dirty talk that feels kinky to you.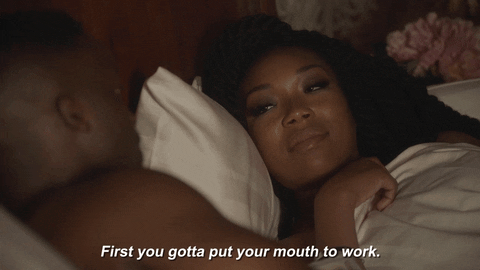 Then on September 13th, Mercury will be joined by lovey-dovey Venus in your Ninth House of Adventure. This turns the sexual boil down to a gentle romantic simmer. Go out on a fun adventurous date, whether it's a first date or the 500th.
Aquarius
Vocal Mercury and romantic Venus will be uniting in your Eighth House of Sexual Intimacy on September 13th. I'm actually seeing this as a calling into deeper sexual intimacy with yourself this month. Make a list of all the sexual acts and activities you'd like to try, then make an effort to explore at least on a week by yourself.
You may just be surprised at how it feels. Having a deep sexual connection with yourself is a beautiful thing, and also deeply enriches any sexual partnerships you explore.
Then on September 28th the New Moon is in your Ninth House of Adventure. You know what that means, time to explore those sexy activities you wanted to try! Make sure to follow through with yourself this month my ethereal Aquarian babes.
Pisces
On September 14th the Full Moon will be in your sign, hurrah! This is the perfect time to advocate for your sexual and romantic needs Pisces. No one is going to do it for you. Release all that no longer feels it's sexually serving you, and step into your full power. You might even want to explore using a sex magic ritual to amplify your intentions.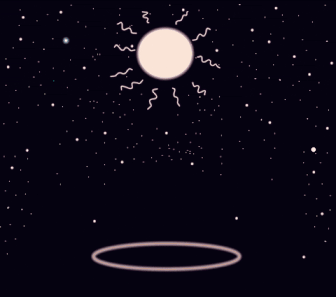 Then, from the Full Moon through till October 8th, romantic Venus waltzes through your Eighth House of Sexual Intimacy. It's time to tap into your powerful natural intuition and turn it towards your sexual and romantic life.
What has your heart (or loins) been craving? It's time to start swimming in those waters you've been avoiding Pisces. You're brave and I believe in you. Don't be afraid to tell a crush how you really feel this month. If you come from the heart it should be received very well.
Aries
The Full Moon is in your Twelfth House of Spirituality this month, occurring on September 14th. Don't be surprised if you catch the very sickness you've been working so hard to avoid…feelings! That's right! *Gasp*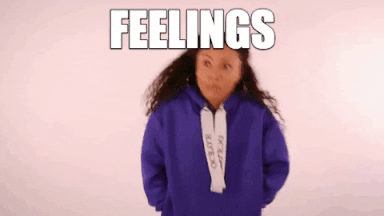 Don't be afraid, and if you're feeling confused about your feelings, avoid running away from the situation. Instead, try tapping into your intuition and see what your higher self wants. You may be surprised. If you're still having a hard time, try some decision-directed mindful masturbation.
Then on September 28th, the New Moon is in your Seventh House of Partnership. This is going to really dial up those feelings we mentioned earlier, so I strongly suggest trying to get clarity on them early in the month. The more you try to put this off, the more confusing it's going to get.
Taurus
On September 13th, chatty Mercury and romantic Venus meet up in your Fifth House of Romance for a trist of their own. This should help you get in touch with your feelings, specifically in regards to what type of a relationship you've been craving.
If you're single, make a list of what you'd like in an ideal partnership. If you're already partnered, still make the list, and then reflect on it. What are you missing in your current partnership? How can you kindly and clearly communicate that with your significant other? Be tactful dear Taureans, not everyone has skin as thick as you bulls do. Call on your ruling planet, Venus, for some of her grace.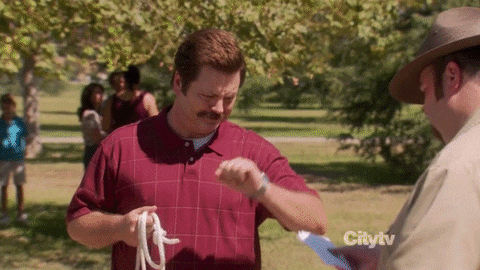 Then, Venus moves through your Sixth House of Daily Routine from September 14th to October 8th. This is the perfect time to bring more balance into your home life and routine. Where are you putting too much of your energy? What areas are paying the price? Draw on the earthy and practical energy of Virgo season to help you be successful in this endeavor.
Gemini
Venus, the planet of pleasure and love, moves through your Fifth House of Romance this month, from September 14th to October 8th. This should see you craving a partnership, or some deeper intimacy in a current one. If you're in a relationship, dedicate some time during this transit to showing them how much you care. Surprise them with a new sex toy and a bunch of roses when they get out of the shower, or take them on a delicious picnic.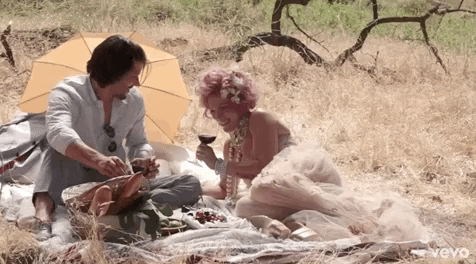 Singleton Gemini's should take the time to romance themselves this month. Pour all that loving energy into your own cup, and soon it will be overflowing. If you're seeking partnership, this energy will be like a flame to all your potential lover moths.
Then, beginning on September 18th, Saturn is ending its retrograde in your Eighth House of Sexual Intimacy. This should bring a lot more clarity and insight into your sexual desires. Celebrate by trying something new. Anyone up for some anal training? Find out!
Cancer
The Full Moon on September 14th will be in your Ninth House of Adventure, invoking some spontaneous and fun vibes. Dabble in a new and exciting sex act. Go have sex outdoors. Cancerians love the ocean so grab your towel and head to the beach for some discreet fun.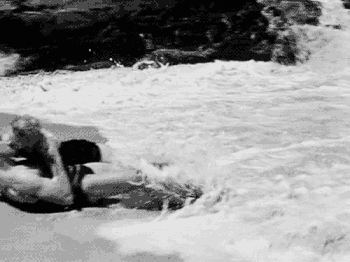 This outdoor energy will be over soon enough, with chatty Mercury moving through your Fourth House of Home Life this month, from September 14th to October 3rd. This should see you already homebody Cancerians wanting to be at home even more. Don't fight it.
Celebrate everything you love about your home. Light a new candle, buy a cozy sex blanket and snuggle up with your bad self. I guess you can invite a lover to join you, but only if you really want them there. Don't feel guilty about staying inside, just enjoy it and languish in the feeling.
Leo
On September 14th, the Full Moon is in your Eighth House of Sexual Intimacy. This should be a welcome respite after all the fun and exciting Leo season energy. Take some time to turn inward, and check on the sexual relationship you have with yourself. How are you feeling about your solo sex life?
Don't get lost in the validation and attention from others. You are a sexual creature all on your own, and your sexual relationship with yourself is just as important as any other.
From that Full Moon through till October 8th, lovey-dovey Venus moves through your Third House of Communication. This is the perfect time to share those feelings you've discovered with your nearest and dearest. If you'd prefer to keep them private, that's okay too. Just get them out. Write a poem, do some journaling, throw on a sexy playlist and have a sensual dance session with yourself, or take some sensual self portraits.
Experiment with what feels right for you, but be sure to let the emotions move and not get stuck in your body.
***
Happy Virgo Season everyone! It's time to get clear and focused…
---
Isabella Frappier is an Australian ex-pat living in LA, who swapped gumtrees for palm trees. She's a writer and a holistic Sexuality Doula, who specializes in body literacy, sexual sovereignty, and BDSM.
She is also a host on the popular new Sex Magic Podcast. When she's not busy championing her sex positive agenda, she—oh wait—she's always busy doing that. Follow her adventures on Instagram.