A Man & His Sex Doll: The Stigma of Sex Toys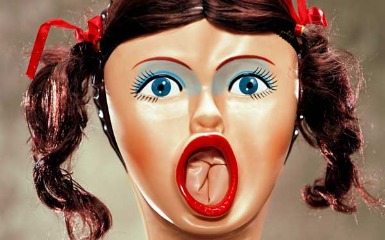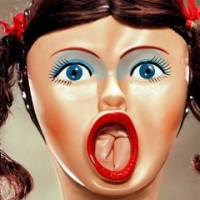 Recently, a man posted an advertisement on Craigslist in an attempt to sell his sex doll. The sex toy, named "Amber" by its male owner, is 3 years old. The seller is demanding "serious offers only" and her owner insists that she "go to a good home."
The ad goes as follows:
"I am selling my RealDoll. We met about 3 years ago at the Adult Entertainment Expo in Las Vegas and she is one of the most sensuous lovers I have ever had. Although she is a little lackluster in the cooking department she can satisfy every sexual desire you can think of. She has a gorgeous ass and a 34D cup. Amazing kisser. Even gives roadhead with a little bit of help. She has been a great friend, confidant and lover to me. I really want to see her go to a good home.
Serious offers only."

We all know that it's easy to fall in love with your sex toy. When a vibrator gets you there time after time it's understandable that you'd become attached. Check out my blog on Electric Love and read first-hand reviews about the relationships we create with our sex toys.
Soulmates truly do exist:
"This very morning, after 22 years, I finally had to retire you, my faithful Magic Wand. Amazingly, your motor is still going strong, but I have worn out your cord. For a short while, oh maybe an hour, I considered playing the field, taking my time, and venturing into new territory, but after reading all these reviews, and remembering these past 22 years with great fondness, I put in my order quick. I miss you already!"
-Gk66
That being said, it's no wonder a man had a 3 year relationship with a sex doll. There's even a documentary out there about people who collect adult sex dolls. Canadian filmmaker Dave Hockey presents "All Dolled Up" as a "light-hearted piece of stunt filmmaking…but [upon being interviewed opened up] about his relationship to his 12 dolls." Sex dolls, let alone sex toys, have a certain stigma attached to them. Self-pleasure can be seen as a taboo when in fact, self-satisfaction is an age old practice and nothing to be embarrassed about. What is it about sex toys that make people so uncomfortable? Why do we attach such an awkward stigma to sexual pleasure? Tweet me and let me know what you think!

Check out GoodVibes and use coupon code GVEMILY20 for 20% your next purchase!

Can't get enoughSexWithEmily?
Subscribe on iTunes and never miss your bi-weekly Sex Ed…