Sex With Emily: New Year's Sex-o-lutions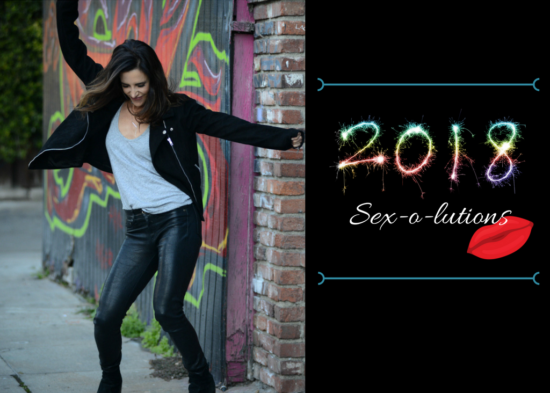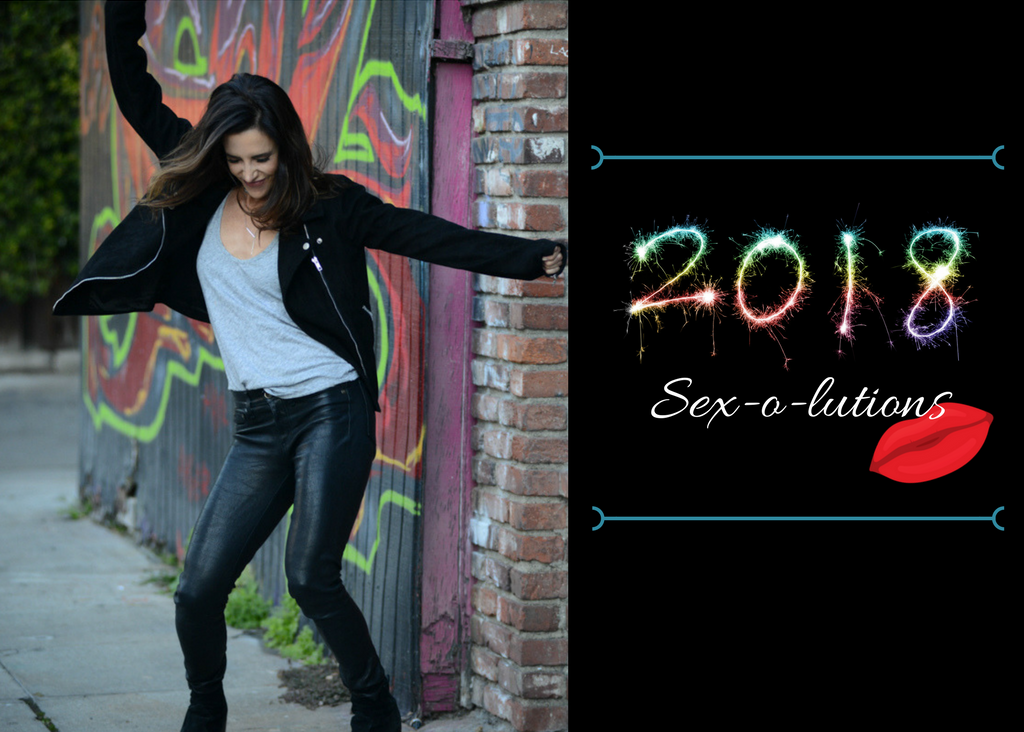 It's the start of the new year and people are flooding the gyms, starting to eat healthy, and work on developing new and better habits. Most of us know that when it comes to making resolutions, once it hits February, they fall by the wayside.
Instead of making the typical false promises to yourself (special shout out to those that actually stick to them), why not make promises you actually want to keep? What kind of promises? Bedroom ones, of course!
That's why here at Sex With Emily, we challenged ourselves to make New Year's Sex-o-lutions, because we want to practice what we preach – ways to improve sex and relationships! Here are our sex-o-lutions – what will yours be?
Emily:
Being a sexologist isn't all it's cracked up to be. Oh, wait a minute, it actually IS. I'm definitely having more sex than I was in 2005 when I launched the podcast. I always communicate my needs to my partner, I know my body so much better and I have a massive sex toy closet that can fulfill just about any fantasy, kink or fetish on the planet. I no longer settle for sex (or relationships) that aren't cutting it, I haven't faked an orgasm in over a decade, and I have a zero tolerance policy for lovers who aren't interested in mutually satisfying experiences. But you're never done expanding your sexual repertoire – especially when it's your job.
This year my sex resolution is to delve deeper into tantric sex. For years I kept my tantric curiosity at a distance. I believed the practice was up there with learning the positions of the Kama Sutra and there was no way I had the time to practice – let alone experience – a 7 hour orgasm (although it sure sounds like a good time). Turns out, tantra is not at all what I imagined. It's more about "embodiment," a state of being fully present with your body and feelings. It's a sensual gateway to vulnerability and it begins with a simple practice of facing your partner, staring into each others eyes, and breathing together. It's a way of slowing down and while it takes practice, I'm all about making time for better sex and experiencing a deeper connection. I'm a firm believer that the more you learn about anything, the less you know, and the same goes for sex. And even though I'll never know it all, I'm going to have a damn good time trying.
---
Producer Larke:
In 2018, I'm going to spend more time in the fantasy play realm. I love that creativity comes from within and you can be your own costume designer, music curator, props/toys wizard, and invent your own story and characters to make things unpredictable and hot. Plus, I'm doing good for my brain.
---
VP Ken:
In 2018 my wife and I will celebrate our 13th wedding anniversary. We have two awesome kids and a comfortable suburban life. You may think that being part of the SWE team would mean I have a closet full of toys and lube. You'd be correct, of course. But aside from all the accessories (and the open communication that comes from being surrounded by sex talk 24/7), we enjoy the normal sex life you'd expect a settled, suburban couple would have. So for 2018, I'm not seeking adventure or craziness. Instead, I'm looking to make simple changes that will help us prioritize intimacy. More touching, more cuddling, more date nights. I want to make time to just be present and mindful when we're together.
And maybe try that door jam sex swing. Again.
---
Associate Producer Jamie:
This year, I'm going to focus on learning what I actually need from a partner emotionally, and not sexually. I've been single for quite some time (and loving every minute of it), so I've spent the last couple of years finding out what I need in the bedroom to have satisfying sexual encounters, as casual as they may be. While I'm not particularly looking to settle down (although whatever happens, happens), I find myself craving that emotional intimacy and closeness more often than I used to. So, instead of jumping into the sack after the second date, I'm going to get to know my partners a little bit more this year before deciding to get physical.
---
Intern Shannon:
This year, my sexy New Year's Resolution might be a little different than most. I want to reconnect to my partner – my Daddy Dom. Everyone in a long-term relationship knows that you have to work on it, and even more so, work on the spark. But what about those in open, poly, or kink inspired relationships? There are even more sparks, rules, and heartbreak that need to be constantly communicated and worked through. Regular life seems to get in the way and you start slacking on the one thing that made you fall crazy for that person in the first place.
So, this year I am committing to putting more effort into our kink life by finding a formal dominatrix for me which will then help me find my subspace with my Daddy. Though I will also still flirt and date others (because that is something that gets us both off), I will always make sure my partner feels that he is my number one without question.
---
Intern Jenny:
For 2018, I personally would like to meet and learn more from couples living non-traditional lifestyles in long-term committed relationships. That, and get more crafty by learning how to play with the elements and energetics. This sex-positive climate offers so much in the healing arts, in the realms of pleasure, play, community and permission. I want to expand my tool box so I can teach, experience, and introduce a lot of these arts into the world of relationships, intimacy and commitment in the new year!
***
It's a brand new year, full of untapped, sexy potential. If you haven't had a chance to think about how you want to be a better lover, now's the time to get inspired! And, enter our "Better Lover 2018" contest for a chance to win a super sexy prize that may be able to help you complete your goal by sending in your submissions to feedback@sexwithemily.com by January 14! Happy New Year!