Vacation Sex in a Box!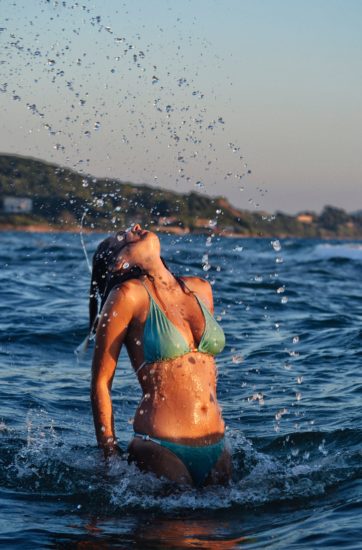 Summer is in full swing, and hopefully so is your summer sex life.
However, one of the common side effects of sticky sweaty summer is a sexual lethargy.
Don't let the heat cool down your sex life!
We want you to have hot sex all year round. You can try out our favorite summer sex positions, and rock all our hot summer sex tips.
But, there's even more we want to share with you.
Emily's Subscription Box theme this quarter is Vacation sex, so even if you're not heading out for a 'real' vacation this summer, you'll certainly feel like you are.
Even the hottest sex can get stale, and we don't want you to go through that. You deserve great sex. Emily's Subscription Box is just the prescription you need to bring a little more excitement and spontaneity into your sex life. Her hand-picked selection of incredible products will invigorate even the hottest (and coolest) sex lives.
So what's in this sensual mystery box you ask? Well, I don't want to give too much away, part of the fun is the surprise of it all. But, I'm feeling generous so here is a sneak peek of three of my fave items in the box this month. Plus a sexy suggestion for what you can do with each one…
Hollywood Hottie Vibrator from Cal Exotics
This mini vibrator sure packs a punch for its size. It has 10 intense vibration functions, so it's fantastic for exploring your pleasure. It's flexible body is made of plush silicone and has a flickering tip that is beyond tantalizing. Its ergonomic shape hugs your most sensitive curves.
For those who like major power, it has a Power-Boost function for intense vibrations. Plus it's super easy to use. The 2-button control lets you cycle through the settings so you can easily experiment with what works best for you.
I love bringing this vibe with me for solo vacation sex, and as a wingman for partnered sex on the go. It even has a secure travel lock feature so you don't have to worry about any awkward rumblings from the overhead compartment and you can live your best airplane life instead!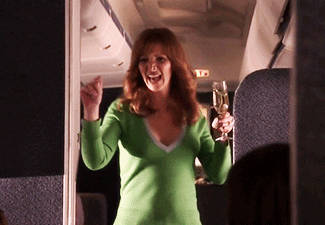 Recharge the premium silicone vibrator in 2.5 hours with the provided USB charging cable to enjoy 40 minutes of high-speed stimulation or 90 minutes of low-speed vibrations. The hypoallergenic premium silicone is body-safe, unscented and phthalate-free.
But what vacation would be complete without some submerged sex? Whether you're getting steamy in the hot tub or wet and wild in the ocean, the self-sealing charging port and virtually seamless body means this waterproof vibe can bring the pleasure with you wherever you go.
Hot Tip:
Save water by showering together. Then surprise your lover by bringing this sexy and powerful little vibe into the hotel shower with you. Don't just use it on the genitals either, explore all of each other's erogenous zones with the delectable vibrations.
Sportsheets Door Jam Handcuffs
Having sex on vacation is so much fun! Plus, there are a tonne of amazing sex toys you can take with you. But what about getting a little kinky on vacation? Usually, kinky props have to be left at home because they are too bulky or cumbersome.
Well, you can breathe a sigh of sexy relief, because, with this cheeky toy from Sportsheets, you can still get kinky on vacation. For these, all you need is a door that closes and a willing playmate. Simply slip these super comfortable cuffs over your lover's wrists or ankles, and the door does the rest. Slide cuffs on top of the door for wrists, or under the door for ankles. Close the door, and your lover is trapped.
These are so much fun! Bondage furniture on-the-go, no installation required. Easy to set up, easy to pack up once you're done. They are sure to spice up your next round of vacation sex.
Hot Tip:
Suspend your lover's wrists above their head, and ask them to spread their legs to the width of the doorframe. Slowly cover their body in kisses, starting at their face and moving down. Skip over their genitals (for now) and work all the way down to their feet, before moving back up. Once you feel they've trembled in anticipation long enough, indulge them in the best oral sex of their life. If you've got a vulva to play with, try out the Kivin Method for tantalizing good times.
Uberlube Travel Kit
I don't know how many times we can say it, but "lube is important!". Emily's dream is to have one on every nightstand. Perhaps even more important than using lube, is using the right lube for the job, and using a good quality lubricant. That's where überlube comes in.
With its lightweight feel and long-lasting performance, überlube make some of the best silicone lubricants in the game. It never gets sticky or tacky, it just gently dissipates, all while moisturizing your skin.
They use high-quality body-safe ingredients and test carefully for quality and safety, so you can relax and feel good about using it.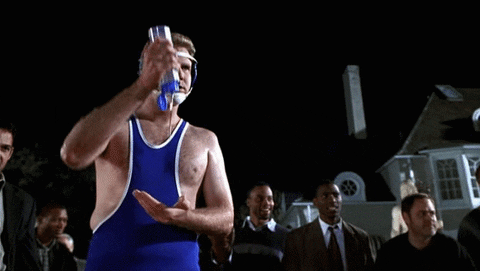 The formula naturally does not harbor yeast, bacteria, or mold, so it's preservative-free, naturally. Plus, is not known to have any harmful effects on the body's natural, healthy bacteria. That's a win for those of us with vulva's, because vulva's have a delicate PH that can be sensitive to disruption.
Okay so by now you're already obsessed with überlube, that's great. But what about when you're having a sleepover at someone's house while you're on vacation, or sneaking in a quickie with yourself on the plane? That's where the Good-to-Go Traveler comes in super handy. It's the same amazing product, in a metal traveler. It's the discreet, practical, easy-to-carry alternative to their trademark (and gorgeous) clear glass bottles. Now no matter where you travel, your lube can go with you.
Hot Tip:
Lube your hands up with überlube and take turns giving your partner a non-goal oriented genital massage. See how long you can last just enjoying the pleasure without an orgasm.
***
That's not all dear readers, this subscription box is packed with even more yummy and exciting goodies, but you'll have to wait for the rest to arrive on your doorstep…