Sex in the News: July Edition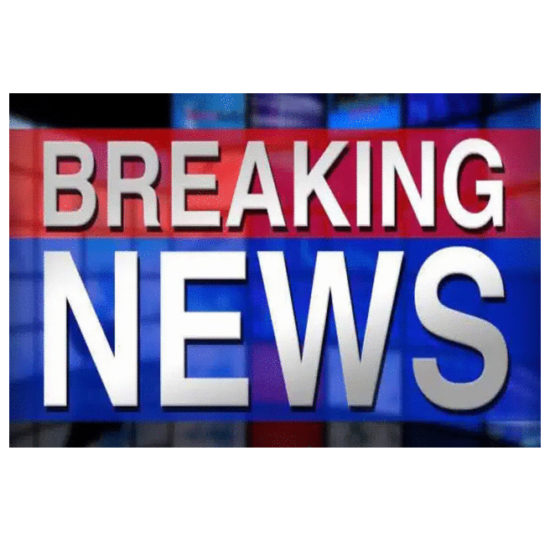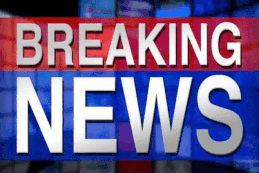 Summer might be flying by, but that doesn't mean you should let the headlines do the same!
July is here, which means a new crop of sexy stories to spice up your sunny spirits.
So for your latest installment of reading pleasure, it's time to check out this month's steamy edition of sex in the news.
Sex Tech Redemption
Coming soon to a Consumer Electronics Show near you: sex toys! It's about damn time.
An official first in the trade show's history, sex toys will not only be allowed on next year's show floor, but eligible to win awards as well. As long as the featured products are "innovative" and "include new or emerging tech" they're totally fair game as part of the health and wellness category. At least, for a "one-year trial basis" to see how well they fit in with the group.
Although, just because they're making this announcement doesn't mean pleasure products have been totally absent from the CES in the past. In fact, they had a pretty rough go-around with them just one year ago. In 2019, the show came under great fire for a rollercoaster of revoking then reinstating an award in robotics for Lora DiCarlo's debut sex toy, the Ose Robotic Massager. But regardless of that confusion, hopefully, this year's festivities can bring a little redemption yet.
Among other news, they also announced an update to the dress code. It now includes a hefty penalty for any clothing worn that's "sexually revealing", "could be interpreted as undergarments", shows an "excess of bare skin" or "hugs genitalia". All of this in an effort to crackdown on the notorious "booth babe" models largely hired to attract more visitors to companies' displays. If caught, vendors risk losing their rank in a special tenure system that exists to help get good positions on the show floor each year.
So even though sex toys taking the CES stage seems long overdue, it's still better late than never – right?
The Science of Arousal
It's common to hear that men are more visual than women. However, according to a new study, that may not be the case.
A group of German scientists showed men and women a series of pictures and video both pornographic and not. They found that the brain reacted to these visual stimuli the same way, regardless of biological sex.
The researchers assessed more than 60 of these brain-scanning studies. They now can't help but challenge the idea that men are more keen on visuals and easily turned on, whereas women are more emotional and imaginative. However, they did seem to find a difference in how each gender behaves after the fact.
Even though our brains may respond to the same extent, what's done to act upon that arousal tends to vary. Despite percentages of female porn viewers being on the rise, guys still make up the majority. Which opens up a whole other can of conversive worms regarding why that's the case, and other stigmas around female sexuality.
Virginity: A Social Construct?
Miley Cyrus is no stranger to controversy. Her new music video for the song "Mother's Daughter" seems to be the latest installment of what the world is outraged about today. Specifically, an on-screen message (and Instagram post) that reads "virginity is a social construct."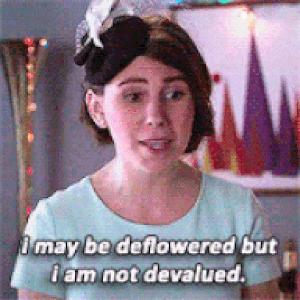 Although this is one of several feminist slogans that flash throughout the red latex-laced sequence, it's garnered the most attention. In typical 2019 form, has been interpreted in every way from "YAAAS, QUEEN" to "how dare you."
For those in the camp against it, the quote was seen as shaming the decision to abstain from sex. As well as encouraging young girls to be sexually active. Some went so far as to also say it outright "mocks" sexual purity and marks our society's official fall from grace.
On the other hand, for those who think Miley's on to something, it's a statement of pure empowerment. Suggesting that virginity isn't innate, but rather socially created and, in turn, assigned value. The message begs the question of what virginity really is. A broken hymen can happen in a variety of ways at almost any age. Classifying it as "traditional" p-in-v intercourse disregards non-hetero, oral or anal sex.
Plus, not to mention that classifying virginity from a purely biological standpoint also completely undermines the most important element of sex in the first place: pleasure!
The discussion, of course, can go a lot deeper than even this. Particularly in terms of exploring the social rewards of being "pure" and how self-worth ties into it all. But the bottom line is, it's not a bad conversation to have. Even if it just ends in two sides each demanding the other is delusional and wrong.
Read more of Emily's thoughts on the matter at Elite Daily! We hope you enjoyed this installment of Sex in the News, see you next month babes…
---
Alex Anderson is an LA-based lifestyle designer proactively raging against the cultural grain. By day she works in television production, and by night enjoys writing, sewing and seeking guidance from the stars. She also finally has an all black kitty named "Cher." You can follow her website and on Instagram!