SEX IN THE NEWS: OCTOBER EDITION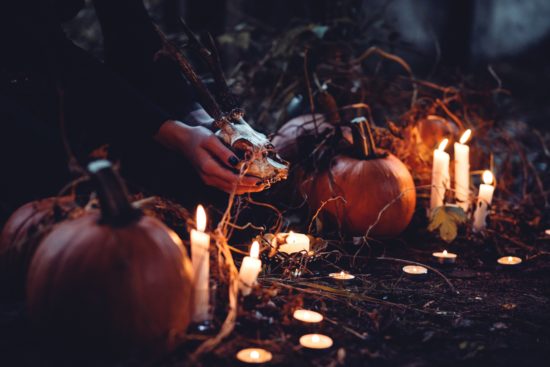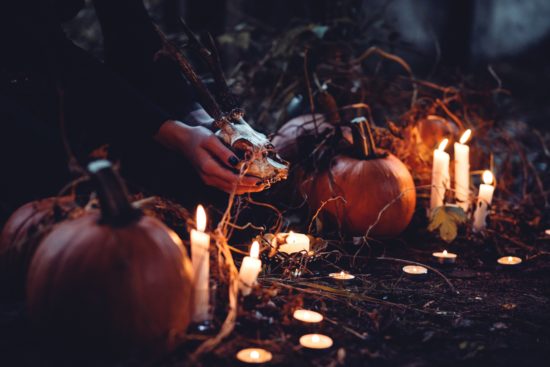 Something spooky this way comes—along with loads of sweet treats, sexy costumes and dazzlingly dark festivities to partake in. As prep time ticks down for the Halloween, why not also take a minute to relax and catch up on all the steamy happenings around us this October?
Sit back, let loose and pumpkin spice up your reading pleasure with this month's rousing batch of sex in the news headlines!
NEW DATING APP TACKLES UNSOLICITED NUDES?
Whether you're hot on the dating apps or not, it's no question that dick pics are everywhere. Sometimes the pics are solicited, and other times…not so much.
To combat the long-running issue of unrequested nudes, we'll soon have BARE. Its' a new niche dating app that seeks to help singles feel empowered about connecting on their own terms. It also touts itself as the first app to make sexting totally safe.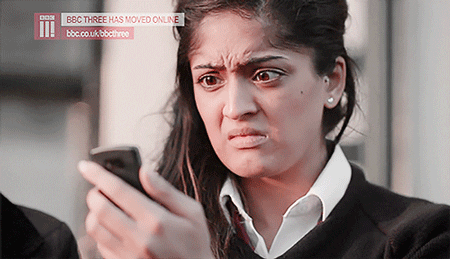 When a BARE user uploads a photo, they'll be able to choose how much they want of it to be revealed to matches. As you cat further, you can choose to gradually increase how much of your photo becomes visible.
Through this idea, the app looks to give its users a pressure-free environment to safely explore the dating pool. And if you want to share explicit pics along the way – great! But only if you want to. After all, we know sensual selfies aren't inherently bad. They can be strategic, flirty and super tantalizing! That's why it's so sad when the rude, unsought after ones give the whole act a bad rap.
With BARE's "strict" authentication process and celebration of consensual sharing, we'll see if this "safe sexting" model does the trick. The app is currently in beta testing with plans to launch worldwide by the end of 2020.
STUDY ALERT: BUNNIES & THE ORIGIN OF FEMALE ORGASMS
The female orgasm has been an enigma for centuries. It's not necessary for reproduction, yet it's too complex of a neurological evolution to just be an accident. In the latest attempt to get to the bottom of this age-old origin mystery, a team of scientists began researching rabbits. Specifically, horny rabbits on Prozac.
You heard me right! Rabbits only ovulate whenever they have sex and have clitorises on the inside of their reproductive tract! This makes them perfect specimens for the study. One group of female rabbits was treated with the anti-depressant, which is notorious for making it harder for people to orgasm. As a result, the treated bunnies were found to produce 30% fewer eggs than those who weren't given the drug after they all individually had sex with a male rabbit named Frank.
Researchers think humans used to be programmed with the same copulation-induced ovulation. The theory suggests that we have since biologically evolved. Of course, there are other researchers that question whether the findings can be correlated, since rabbits can't technically orgasm. But either way – way to go Frank.
ADVENT CALENDARS WITH A SEXY TWIST
The world of sex toys has always been known for getting creative! But this holiday season marks an all-new first: a sex toy advent calendar.
Curated by online sex toy retailer Lovehoney, the "Best Sex of Your Life Couple's Sex Toy Countdown Calendar" is filled with 24 days' worth of sexy toys, props, lube and more.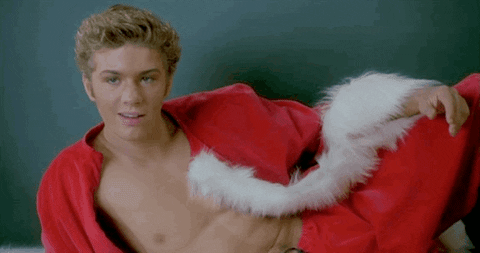 The assortment covers all the bases of adventure, from bondage and anal, to exploring sensation throughout the body. However, it's not just any toys we're talking. Oh no, this tantalizing bundle also includes products from some of our favorite luxury brands like WeVibe! So the $280 worth of treats for $130 is a pretty great deal.
There's no shame in getting a head start on sultry shopping for this holiday season. Just remember to brace yourself for the hardest part—temptation to open it all at once.
TRENDING IN OCTOBER SEX: MERMAID VULVAS
For the last hot while, mermaids have been all the rage. But when paired with words like "horny" and "sex" in headlines popping up across the Internet, a lot of people started to scratch their heads.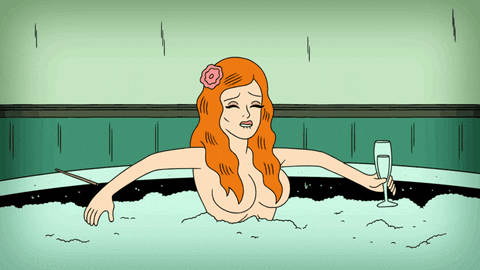 Long story short, the news is all thanks to Robert Egger's new film The Lighthouse. It's a a vibey horror flick about two isolated lighthouse keepers on the brink of madness. Robert Pattinson gets down to business with a Mermaid! And apparently, it's one of the craziest sex scenes of the year. It was an incredibly intricate process designing and constructing the elaborate mermaid vagina that's seen within the sequence.
Word has it we'll also see R-Patz carry out an outright "inspiring" masturbation scene among a lot of other crazy moments! So if this sounds up your alley (and how could it not?) grab your tickets now!
---
Alex Anderson is an LA-based lifestyle designer proactively raging against the cultural grain. By day she works in television production, and by night enjoys writing, sewing and seeking guidance from the stars. She also finally has an all black kitty named "Cher." You can follow her alt-lifestyle blog MSFT Living and on Instagram!