Have Sex Sitting Down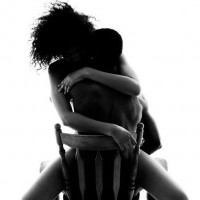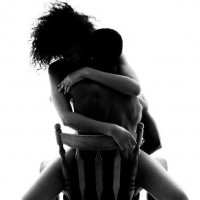 Take a seat and have sex sitting down. It combines two of America's most cherished pastimes: sitting and sex. There's absolutely no reason to ever leave the couch when you can watch Game of Thrones while having incredible sex sitting down…
How to have sex sitting down on a couch
1. Comfy and casual, couches provide additional back support, and their low height (compared to most beds) make a range of sexual positions possible.
2. The woman can straddle the man's lap; the soft, padded sofa cushions might make riding easier on her knees. If the cushions aren't cooperating, he can bounce his knees a bit, sending her up and down with hardly any effort. Woohoo!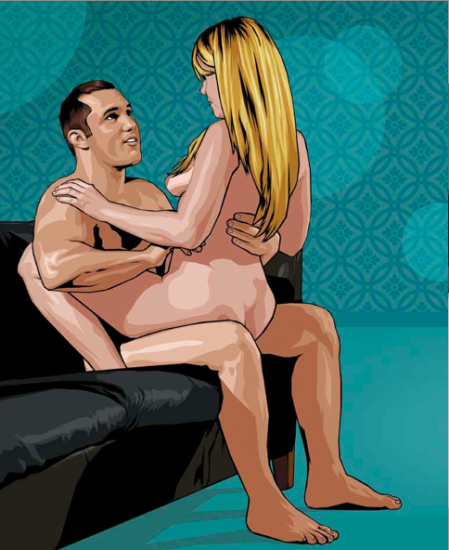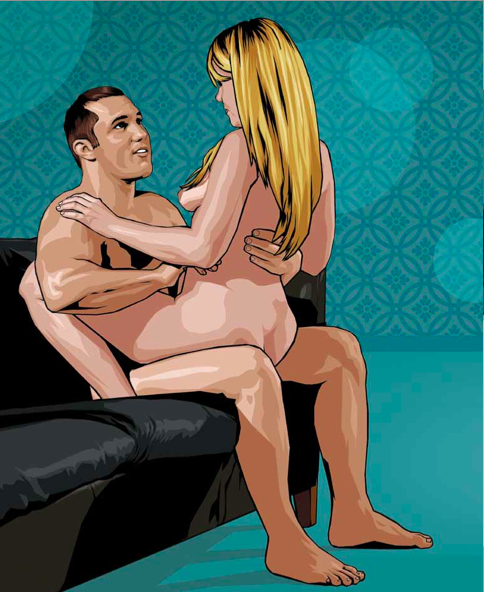 3.  Hold hands so she can lean back farther—this creates an anchoring line that allows for heavier rocking and rolling.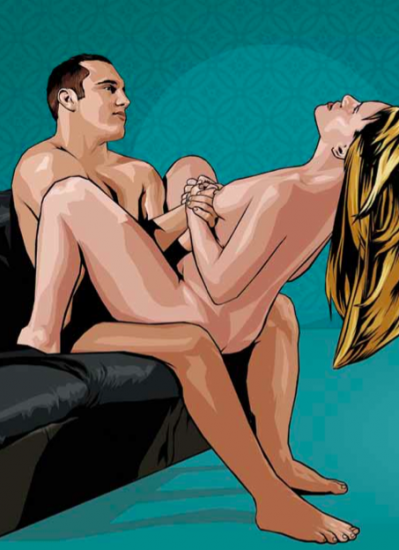 You may have seen a standing wheelbarrow position depicted in books or movies- the man standing, penetrating the woman while she walks on her hands. It looks interesting in a Discovery Channel sort of way, but it's not easy or even that pleasurable. Instead of going to extremes for no reason whatsoever, try this alternative wheelbarrow.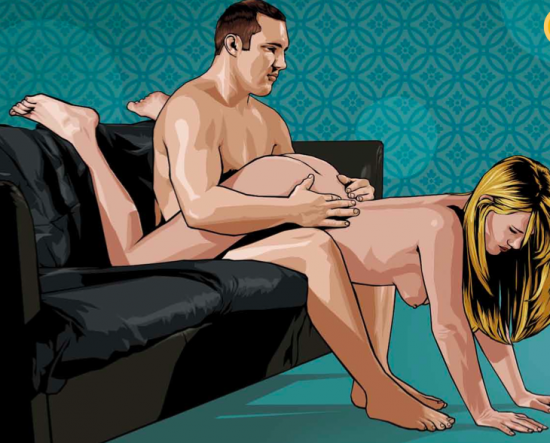 Images from my book, Hot Sex: Over 200 Things You Can Try Tonight 
To get into this position, she starts in reverse cowgirl, then slowly leans forward so that her hands rest on the floor. He sits there while she's clutching the carpet. If she doesn't orgasm while she's on her hands and knees, you better give her lots of oral sex afterwards.
Alright, now that you know everything about having great sex sitting down, go for it! Take a seat and never leave your couch. Unless of course you need to find a sexy someone to be couch potatoes with you.