Sitting Down For Sex Tonight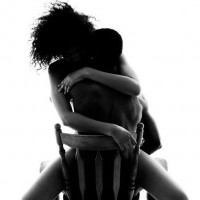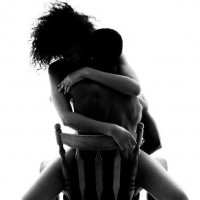 Ever had incredible sex sitting down?
Well pull up a chair and get reading…
Sitting down for sex combines two of America's most cherished pastimes: relaxing and sex.
There's absolutely no reason to ever leave the couch when you can watch Game of Thrones re-runs while having incredible sex sitting down…
Try out these three amazing sex positions for sex sitting down and have a sexy and relaxing night!
How to have sex sitting down
Comfy and casual, couches are the ideal sex tool. They provide additional back support, and their low height (compared to most beds) make a range of sexual positions possible.
You can try these moves regardless of your gender and sex organs. The person on the bottom of the position can use a penis, strap-on, dildo, or finger for penetrating the person on top. These positions are great if your movement is limited, some can even be done in a wheelchair. Wahoo!
Easy Rider
The person on top can straddle their partner's lap. Being supported by the soft padded sofa cushions can make riding easier on their knees.
If the cushions aren't cooperating, the person on the bottom can bounce their knees a bit, sending their partner up and down with hardly any effort.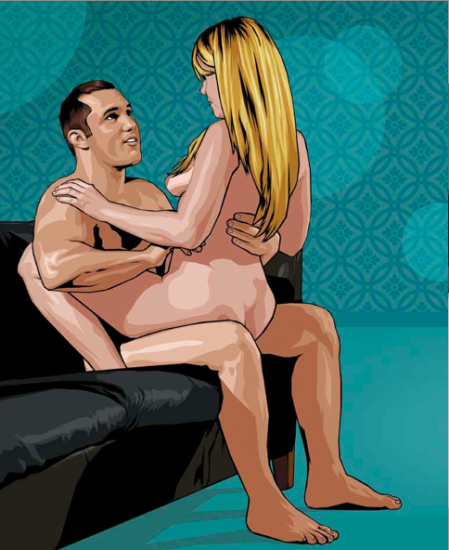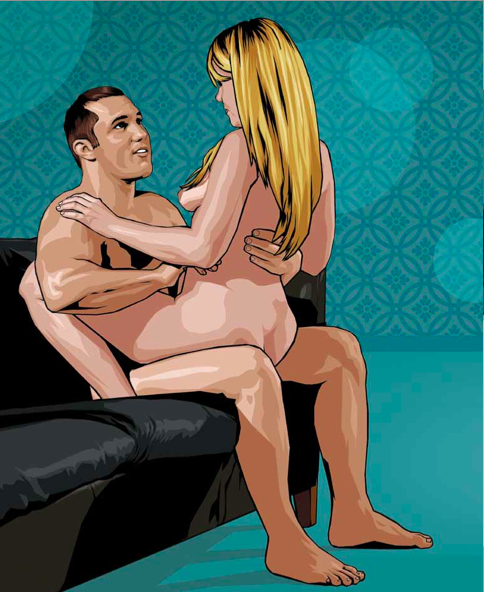 Anchors Away!
In this delightful variant, you hold hands so your partner can lean back farther. This creates an anchoring line that allows for heavier rocking and rolling. If the top partner has a vagina, this angle can help aid in some
g-spot
stimulation for a powerful blended orgasm.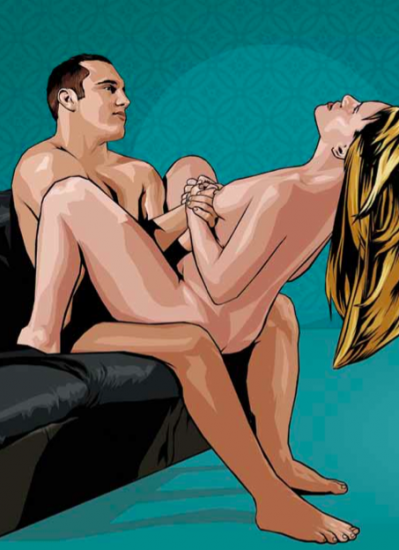 Want a sexy twist on this move for some bonus points? Of course you do. Try this one fully dressed, though you'll want the top partner to have a skirt or dress on. When you're getting hot and heavy, place a Moxie vibe in the top partner's panties, positioning it for maximum stimulation. Pull their panties to the side and get penetrating, using a little communication to make sure they still have good contact with the Moxie.
This twist is an advanced addition, and it creates that 'just gotta have it' feeling. Very hot.
Wonderful Wheelbarrow
You may have seen a standing wheelbarrow position depicted in books or movies- the man standing, penetrating the woman while she walks on her hands. It looks interesting in a Discovery Channel sort of way, but it's not easy or even that pleasurable. Instead of going to extremes for no reason whatsoever, try this alternative wheelbarrow.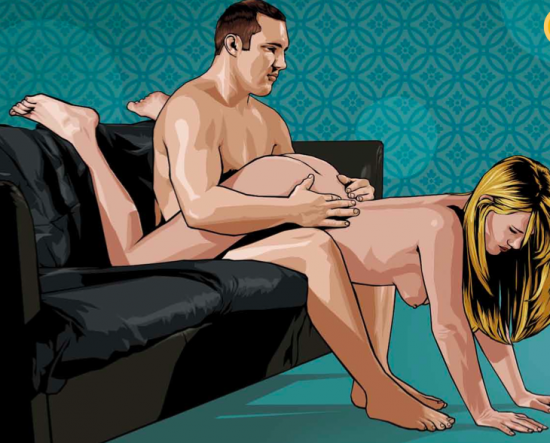 Images from my book, Hot Sex: Over 200 Things You Can Try Tonight
To get into this position, the top partner starts in reverse cowgirl (or cowboy/cow-person), then slowly leans forward so that their hands rest on the floor, clutching the carpet for support. The bottom partner sits there while they get in a comfortable position. Now get grinding! Adding in a cock ring like the Pivot by WeVibe provides amazing clitoral stimulation.
***
Alright, now that you know everything about having great sex sitting down, go for it! Take a seat and don't leave the couch till you cum…