Intern Sex Toy Review: Get Out of Your Sex Toy Rut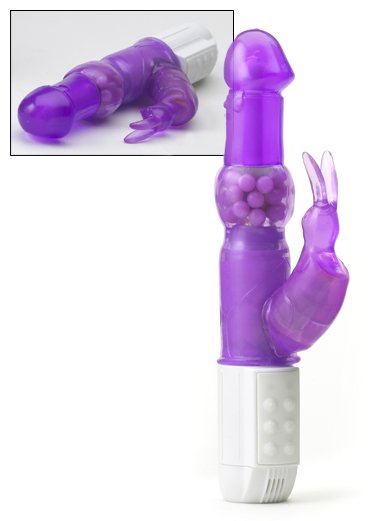 The Silky G Waterproof G-Spot Vibrator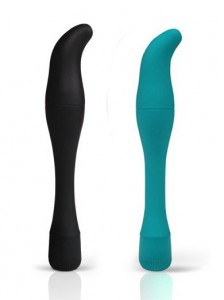 is an economical, reliable and attractive vibe. Its clever curves and ample motor power make it a must have addition for your sex toy repertoire.
The Silky G is thrilling and dependable as an external vibe while offering tantalizing internal stimulation as well. It's made with smooth material for inner stimulation, plus it's so silky that with a little lube you'll be turned on in seconds.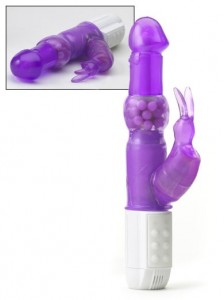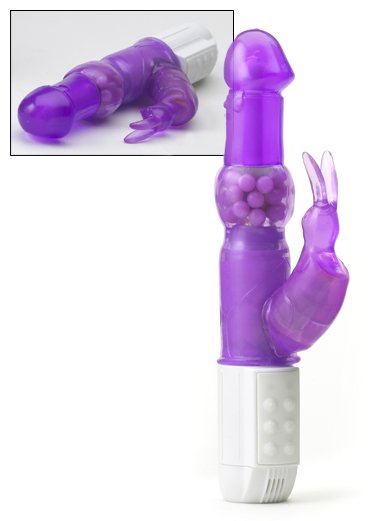 I'd never used a G-spot vibrator before but after reading up on them in a previous blog "G-Spot Orgasm, Anyone?", I decided to give it a go. I've always used a Vibratex Rabbit Vibrator; it's bendable vibrating shaft and rabbit ears fluttering against the clitoris were a tried and true collaboration that got me there every time- but it was harder than I had expected to transition from one vibrator to another.
Because it was new, the Silky G was fun to use but it was also more of a challenge to orgasm with (in that it took 9 minutes instead of 7…sex toys these days are NOT messing around ladies!). It's variable speeds and intensities (a 4 out of 5 on both according to GoodVibes) are definitely arousing, its angled tip is absolutely perfect for clitoral stimulation oh, and did I mentioned that the Silky G is waterproof? At $24 the Silky G is worth every penny- I'd argue more.
It was more challenging than I thought it'd be to make the switch from the dual stimulation of the Rabbit to the one at a time titillation of the Silky G. The experience of using the Silky G enlightened me to the concept of vibrator versatility. With the Rabbit I had found a vibe that worked for me time and time again, but why had I just stopped adding to my sex toy collection? It was like finishing a great book and never even attempting to read another ever again. It was like enjoying a beautiful meal and never trying to make another dish or listening to my favorite song on repeat. I had taken the whole "If it ain't broke, don't fix it" saying to the extreme and finally, as a woman in her twenties, I realized that I wanted to be more open-minded about my vibes.
A vibrator should be a skillful toy, an easy to use and powerful accessory that's as adaptable to your desires as you want it to be. It's hard to find such diverse components in one toy and it's easy to find yourself in a sex toy rut, which is why you should consider starting (if you haven't already) a sex toy collection. Experiment with different vibes either on your own or with a partner. Try a vibe for clitoral stimulation and one for the G-Spot– depending on your mood. Use a toy that vibrates and another that pulses– either way deciding to expand your sex toy repertoire is a decision you'll be glad you made.
Use Coupon Code GVEMILY20 for 20% off your next purchase at GoodVibes!
Can't get enoughSexWithEmily?

Subscribe on iTunes and never miss your bi-weekly Sex Ed…