Sex Toys with Double the Pleasure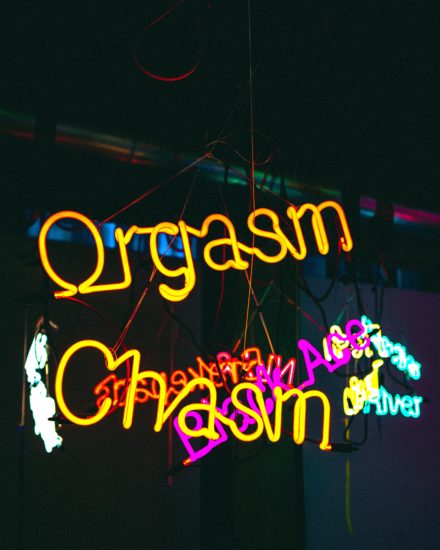 The utility and versatility of an item no matter what it is, without a doubt is economically advantageous to say the least. Life can be expensive.
Think about it – having a little black coat that can double as an evening dress, slacks that you can take from day to night – doubling the function is a worthy investment.
At Sex with Emily, we know that all of you are passionate and savvy about the things you bring into your life, so why not put that same focus on sex toys?
Whether you've flirted with the idea of sex toys or made a plethora of purchases, we want to spice your nightstand game up with some sex toy hacks that will make your past-self envious AF. If you're being economical about how much you're putting into your car tank, we want to give you some out of the box tips to utilize your self/partner-pleasure game!
There's many a toy that lives in the Sex With Emily closet, some that can really be hacked to please a multitude of erogenous zones. We're not just talking about toys or your average vibe, beautiful people. We're talking about a range of products from clitoral, penile, booty fun, to wet and wild things that'll have your jaw drop to the floor.
Take notes, save the link and share with your friends or partner(s) because these products make great stocking stuffers for the holidays or gifts for any time of year – but especially this time of year!
PUT A RING ON IT
Okay, so one of my favorite not so little sex toy hacks would have to be this lil guy right here! The We-Vibe Pivot! This soft body safe silicone toy is designed as a cock ring for penis havers to share with their partners but can easily double as a clitoral vibe! Yes, the motor is that powerful.
I'd even go as far as to say you can easily place the pivot on the perineum to externally stimulate the prostate. So whether you're dating, enjoying the single life, or partnered up – this toy can serve you wherever you are in your journey no matter your gender, sex or orientation. Where ever you enjoy a little vibration, just place the pivot there and this motor will have you moaning.
FOR ANYONE'S BEHIND, REALLY
If the Aneros line of prostate massagers were a part of your friend group, they'd be that wild, adventurous friend that you could always trust with your deepest darkest secrets. Why is that? Well aneros knows backdoor play all too well. It's on the rise after all, in our Alternative August Survey everyone of all age groups were turned on by the idea of anal. Aneros knows!
The p-spot orgasm is the future of elevated orgasms. It's been called the equivalent of the g-spot and who wouldn't want a mind blowing climax that opens the door to multiple orgasms for penis havers? Not to mention, added time for pleasuring your partner and yourself? On top of the increase of libido, sexual performance, satisfaction and cancer preventative benefits of prostate massagers – these Aneros products can also be hacked. What's to stop a vulva owner from using it as a multi-functioning butt plug? The new Trident series of Aneros orgasm elevators are designed with medical grade, body safe plastic and others with velvet touch silicone fit for a queen.
The tool itself is designed to elevate and intensify orgasm used for hands free stimulation, every movement depends upon your muscles to motion the toy in ways you find pleasurable.
THE ORGASM WHISPERER
Have you ever had a nipple orgasm? Yes, it is possible. Whether you're a 2Go girl, a Premium, Pro or a Starlet ( the list goes on!) the intense pleasure air technology of the Womanizer will have you gasping for breath. While it's designed for the clitoris, this number can also pleasure any facet of your body you see fit! Imagine suction and gentle massaging air waves dancing around your aureolas? A subtle hack for that nipplegasm is to make time for foreplay, indulge in a session of your favorite erotica or fantasies. Spend a lot of time there and RESIST the temptation to touch your genitals. You'll get there, trust me.
UBER SENSATIONS AND FIXATIONS, THE KING OF VERSATILITY
In case you missed it, Uberlube is a premium silicone lube fit for any person. It's long-lasting so you won't have to reapply as often, it's body safe and can I say, an almost luxurious moisturizer? It'll leave your hands and party members feeling AH-mazing. Not to mention, Uberlube also serves as a hair serum to soothe those fly aways, an anti-chaff workout protection, and serves to brighten and highlight the colors and pigments in tattoos.
If you haven't gotten on board yet, it comes in a luxurious glass bottle fit for any nightstand. Plus, it comes in a travel size option – inconspicuous enough to fit for any occasion.
***
All in all, we know at Sex with Emily these hacks only serve to enhance your sexual experiences no matter your background. Part of the mission statement is gifting orgasms so why not get on the bandwagon? You've heard us talk your head off time and time again. Just try it out. Gift it out!