Emily's Holiday Gift Guide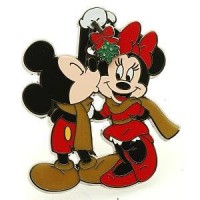 While most of us have heard of kissing under the misteltoe during the holidays, I take that tradition further with gift suggestions that ensure orgasm…
Masque Oral strips, disposable vibrating rings, lubes, and luna beads mini kegel exercise balls are perfect choices for those who are stocking stuffer shy.  Masque oral strips come in a variety of flavors such as strawberry, watermelon and chocolate.   Disposable vibrating rings can be bought in three packs and twelve packs for multiple sexual experiences (or multiple lovers) from companies like Screaming O.  Kegel exercise balls keep PC muscles in shape leading to more intense orgasms for men and women.  They can be found at one of my favorite stores, Good Vibrations.  We all know how people like to include "working out" in their New Year's resolutions.
Looking for a larger gift?  Screaming O makes great ones including their deluxe Multiple O and the Studio Collection sets.  Multiple O has a variety of goodies (pictured below) and the Studio Collection contains vibrators disguised as cosmetics.  Surprise her with a gift that is much more than lipstick or use the cosmetics as a gag gift for Mom.
If you don't want to surprise a loved one with an elaborate gift set, massage candles are sexy and romantic.   The Jimmyjane Afterglow massage candle is one of my favorites because it of skin softening aloe and shea butter, a pour spout for easy application and neutral scent.  Jimmyjane also has a great selection of vibrators including my favorite, the Form 2.  Every girl should have one.
DVD's are great to snuggle up to.  Sinclair Institute's Romance Collection adult videos contain great story lines to get her warmed up for foreplay.  The Sexplorations series is the best sex ed you can get outside a classroom.
Finally, looking for a practical gift or an added bonus?  Sinclair Institute also makes a Toy Cleaner which comes in the perfect four ounce size for discretion and also is in accordance with liquid regulations for carry-on luggage.  Take it with you to visit your long distance lover over the holidays or to sneak in some nookie around the family. Also be sure to include some batteries with all your vibrating toys.
Happy holidays!