Sex with your Ex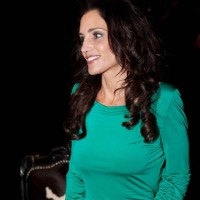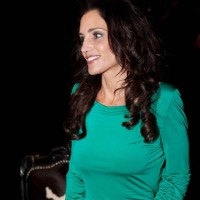 Dear Emily,
I moved out here a year ago with a friend. He got out of the military and wanted me to come back home with him and see where it went. Initially I proposed we have an open relationship. We never really dated anyone else and the past year has been beautiful, spontaneous, and full of sex. I've fallen head over heels for this man and he's unofficially asked me to marry him.
Here's my dilemma, a week ago he said we were done, he wanted to be alone and do his own thing for a while but we could be together again later. Today we met up at our storage unit to sift through things and he broke down that he still loved me, still cared, and wanted to be my best friend. He wants to come visit me go out together and still have sex. We had sex 3 times in that storage unit this afternoon and another time in a different place.
I'm ok with this… Is that wrong? He's going to come see me to hangout, go out, and have sex. And I feel ok with it. Yes I'm still going to miss coming home to him and sleeping with every night, but I'm ok with it. He said he will marry me one day, a fact he was very adamant about. We're still going to talk all the time and be best friends. I'm happy with the situation.
Is this being desperate? Is this ok to do? Is he just leading me on, or do you think he means it? Is this healthy, or damaging?
Thanks,
Savannah
Hi Savannah,
You're sending each other extremely mixed signals. You initially said you wanted to be in an open relationship but you're head over heels for him? He said he wants to get married but also wants to be alone? This does not sound like a relationship that can easily transition into a Friends With Benefits situation.
You won't be able to move on with your life if you're still in contact with him and have hope for some distant future relationship. Remember you're life is right NOW, and not in some precarious future with a man who wants to do his own thing.
You're trying to convince yourself that you're okay with occasional hookups because you don't want to lose him completely. You're momentarily happy because you can put off the final decision of calling it quits. But when it comes down to it, the occasional meetings will not feel satisfying if you really want to be with him. It's possible the passion will die, and you'll be left clinging to a relationship past its expiration date. It's better to stop having sex, and realize that he's eventually going to clear out his storage unit and start over. You should do the same. Appreciate the time you spent together and try to move on from this, even if it means that you won't be ok for a bit. Eventually you'll find yourself thinking about something else, having relationships with other people, and adapting to life without him. I think right now you'll be healthier on your own.
XXX
Emily