The Sexiest Blog Posts of 2016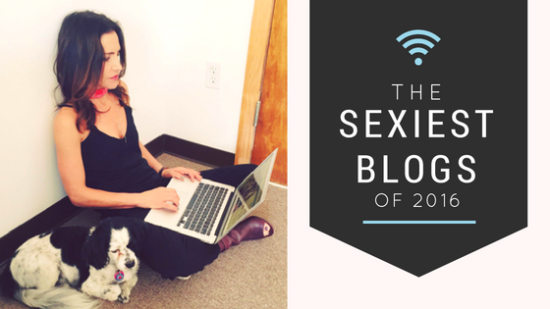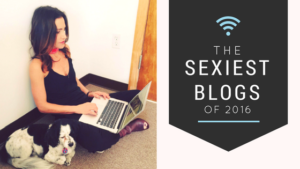 We wrote them; you read them. It may seem like we're doing most of the work, but in reality, it's because of all of you readers, listeners, and subscribers out there that we do what we do. We hear your concerns, your questions, and your fantasies, and try to put out content that will give you answers, peace of mind, and the courage to explore all things sex!
So for that, we say THANK YOU. We wouldn't be here without you.
In light 2016 ending, we asked you to tell us what you learned this year, what you want to learn in the new year, and what posts really helped you rock your bedroom activities. So, in case you missed them, here are the TOP 5 blog posts from this sex-tastic year:
As much as we would like to believe every man out there is a sexual stud, that's not always the case, now is it? For those who are willing, there are definitely ways to improve your bedroom skills, and make every sex session an incredible one. From masturbation tips, to foreplay hacks, to finding your p-spot, this blog will have every guy at the top of their sex game. Try one, try two, heck, try 'em all!
---
When we're young and first start getting interested in romantic relationships, kissing and making out is all the rage. It's the first inkling of sexual chemistry, and begins all our baseball careers at first base. However, it seems that as we get older or have more long-term relationships, we tend to make out less and less. Besides it being fun as hell and completely adorable, there are actually a lot of reasons why making out more helps with more than just your sexual needs, but in your life, too!
---
Life gets in the way a lot more than we would like to admit. Even with the happiest of couples, finding time to have sex just isn't as easy as waiting for the mood to strike. Sometimes, you need to set a sex date aside to make sure you can keep the love alive. To some, an organized romp isn't what you would call… sexy, but, it totally can be! So don't give up on scheduled sex, it may just be the best of your life!
---
Love and sex are a two-way street, so why not get the best of both worlds with a little classic 69 action? Although it's not always the easiest or most loved of all oral sex acts, it can be the addition you've been needing to spice up your foreplay. With these tips, you'll be the mastermind behind 69 in no time!
---
Even when you haven't been exposed to a bunch of sex talk, there are certain kinky acts we all know about, think about, and have tried ourselves. Haven't you ever been curious about how these kinky ideas became a sexy reality? From B.C. BDSM to Colonial Exhibitionism, this is a history lesson you'll definitely want to study!
---
The infamous G-Spot. It's existence is still debated (although it's definitely real), which means looking for its' location is no easy feat. There comes a time in every woman's life where she takes the plunge into exploring her vagina, figuring out how she likes to be touched, and finding every spot that will make her come… Again. Whether you're a disbeliever, you have no idea where to start, or what once was found has now been lost, these tips will give you g-spot glory!