Getting Out Of Your Sexual Comfort Zone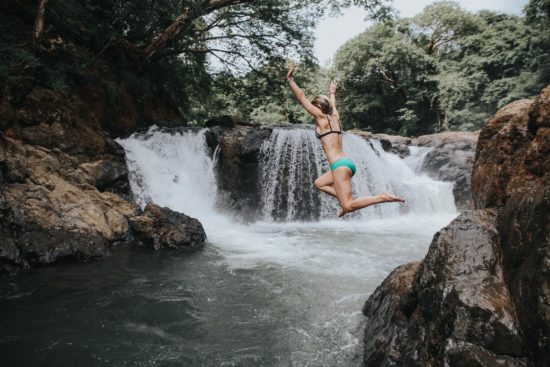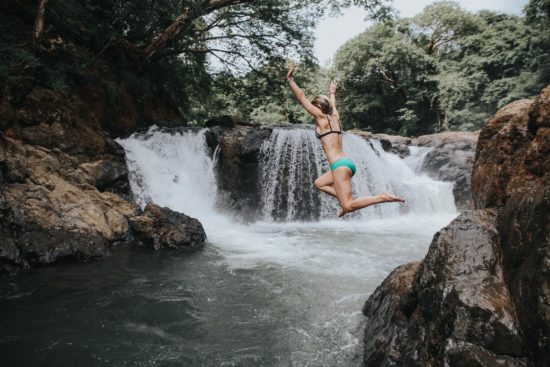 Humans are creatures of habit: we fall asleep at night, we wake up in the morning and we have the same kinds of sex. All. The. Damn. Time.
Whether you have a longterm partner, or you're getting bored with the casual stuff, sex can be like anything else: we tend to find what works and stick with it.
But what if your routine isn't revving your engine anymore? Here's how to widen your horizons and get out of your sexual comfort zone.
Talk Dirty (or just talk)
Telling your partner what you like and don't like during sex isn't just good for communication, it can turn a regular sexual encounter into a fun fuck poem. If you're new to talking dirty, keep it simple! Describe what you like about what's happening to your body, and what you want to have happen and then go from there! It'll help guide your partner, while making a sexy soundtrack for both of you.
Try a New Position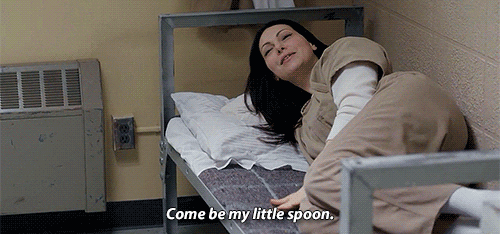 You said you wanted to try something new, so try something new! You don't have to go full cirque du soleil, but trying a new position with your partner can be a good way to spice things up and help you both find new places of arousal! Try switching up who's on top, having sex standing up or in a chair, or print out some pictures of sex positions you'd like to try and then pull one out of a hat. Here's some inspiration if you need a little imagination boost.
Sweet Sweet Fantasy Baby
You let your sex partners into a lot of other parts of your body, so why not let them into your mind! Confiding your sexiest fantasy to your partner not only increases closeness, but it might even lead to fantasy fulfillment. Which is….really really rad. Getting your deepest desires off your chest can also help relieve any shame or reticence you might feel about sex! Being accepted for who you are, kinks and all, definitely helps your sex life!
Try a sex toy….or two!
Sex toys aren't just for the gays (although….we fucking LOVE them). Spice things up with your partner no matter their gender by introducing some toys into your sexual vocabulary. Go shopping together and each pick a toy that you'd like to try in couples play. You'll learn about what your partner wants to explore and have a handy little tool to help with that exploration. For a toy both of you can enjoy, use the couple's toy the We-Vibe Chorus. Just remember to communicate, go slow and when in doubt: use lube.
Masturbate!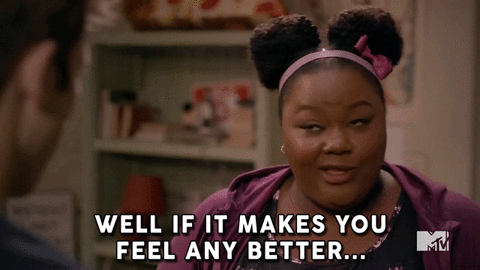 As Ru Paul says "If you can't love yourself, how the hell are you gonna love somebody else!" This ethos works for life, love and (especially) sex! Spending some time engaging in self love is an amazing way to change things up in partner play, and thus, getting out of your comfort zone. Exploring a new erogenous zone or toy on your own is a great way to blaze the trail so that your partner can follow the map you lay out for them. You can also engage in mutual masturbation as a hot way to learn more about what your partner likes and doesn't like. I recommend build the atticipation of sex by watching your partner get off before you even touch one another.
Slow motion for me
When we've been having sex for along time, we get good at sex. Sometimes…too good. Help to rebuild the anticipation of partner play by slowing things down with your sweetie. Have sex without trying to get a touchdown right away. Sometimes when we race to the orgasmic finish line, we forget to have fun along the way.
Location is everything!
Try having sex in a new place in your house, renting a hotel, or (if you're both down) maybe some public sex is on the table. If you both get off on the transgression of public sex, try going to a swingers party, a sex retreat or maybe just have a quickie in your car to build back up the anticipation. Always be safe and make sure you're around consenting adults, and then…go wild.
***
More than anything, you want to try and bring joy and a sense of play back into your sex life. Just because you know something works doesn't mean that's what you gotta to do every day! Your comfort zone will always be there for you if going off the map doesn't work, but if you and your partner are both down, going for a little off road adventure can be an amazing time!
---
Tessa Skara is a writer and comedian. She is bravely bicoastal. She loves all things queer, including, but not limited to sex. Follow her on Instagram @tessafuckinskara.