Sexual Olympics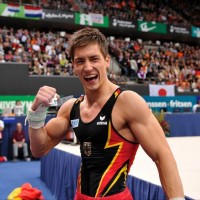 Young, sexy athletes come together for only two weeks every four years to do what they're good at– getting laid. The triathalon, balance beam, and 200 meter breaststroke are merely foreplay for the main event–shamelessly getting it on in the Olympic Village…
Fortunately for these sexy olympians it doesn't take a village to raise a child. 150,000 Condoms have been graciously delivered from Durex condoms, the exclusive condom sponsor of the Olympics. Any olympian who sneaks a different condom brand into the Village disgrances their country, or something like that. Naturally, the Aussies have infiltrated the village with a bucket of Kagaroo Condoms, "For The Gland Downunder." Durex is outraged.
The moral of the story– while it might seem that the Olympics are about history, athletics, and the triumph of the human spirit, it's really about advertising and sex. Or more specifically Visa and Durex.
Perhaps we should grant Olympians privacy while they momentarily relieve themselves of some serious pressure. Unlike sex, in the Olympics you want to finish first. Maybe they deserve at least a few minutes of sexual solace without thinking about who's sponsoring it.  Or they can just suck it up and slap on a free Durex condom.
In other news, the ladies of Miss Advised show their support for Team USA by discussing the sexiest olympians. Swimmers and soccer players take the obvious lead, but there are many other eligible underdogs to consider.