Sexy History: Evolution Of The Vibrator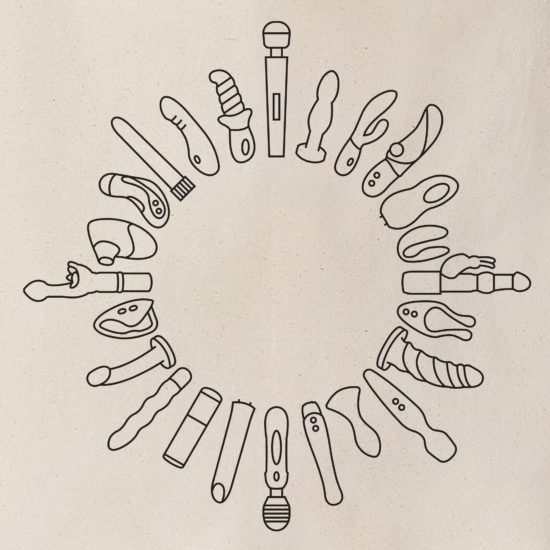 For as long as there's been sexual drive there's been sexual satisfaction.
Luckily, for as long as there's been sexual satisfaction there's also been tools to help us with the titillating task.
Namely, vibrators! Which like a lot of things in life, have come a long way since their humble origins.
So in order to fully appreciate the leaps and bounds we've come, let's recognize all the wild places our little buzz-filled friends have been.
And celebrate our favorite modern pleasure tools.
The Vibrator Origin Story
The Stone Age and its chalk-carved phalluses aside, the story of vibrators as we know them today began with the Victorian Era. Specifically thanks to the sexually repressed, pseudo-condition called "Hysteria".
Considered a disease of massive proportions, Hysteria was what doctors attributed to women (and only women) who had symptoms ranging from fatigue to depression. So in order to treat this malady and restore them back to health, medical experts would prescribe a pelvic massage. One intended to manually induce "paroxysm"—better known as an orgasm.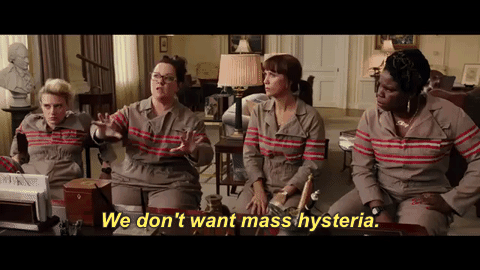 Then, another problem began. Because these ladies had to flock to medical offices for said treatment, doctors' hands started to cramp up. So they figured out how to engineer eroticism and invent a device to do the dirty work for them.
The Vibrator Is Born
Flash forward to 1869, when the first vibrator officially gets patented! Dr. George Taylor called it the Manipulator. It's a steam-powered engine affixed to a platform with a giant dildo attached. Luckily, it wasn't too long after that the first electromechanical (and portable) versions debuted onto the scene.
With the 1880s came the first battery-powered vibe. It was promoted to help ease aches and pains, though we all know what it was really being used for. However, since Duracell wasn't around just yet, the "portability" of this baby was thanks to a whopping 40-pound battery. Though it sounds bizarre now, it was actually still pretty impressive for the time.
Erotic Innovations
Once the 20th century rolled around, innovation started to ramp up. Among popular devices like the toaster, kettle and sewing machine, the vibrator was the fifth household appliance to officially go electric.
Although they were still touted as medical devices above all else, all sorts of alternatively powered versions began cropping up. You had pneumatic vibes that ran on compressed air pressure as well as hand-cranked varieties for powerless convenience. However, it was once the toys debuted in some of the earliest porn films in the '20s that re-designs really started to pick up.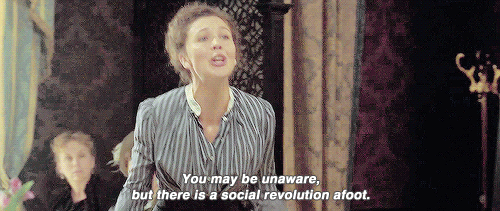 Vibrators of the 1930s were a lot more compact. They started to come in a variety of colors and featured all sorts of fun attachments for spicing up the sensation. Much to no one's surprise, they were still simply marketed as "personal massagers" for things like boosting circulation and benefitting the complexion.
The Sexual Revolution
Although as we danced our way into the '60s and '70s, the game was suddenly forever changed. Largely thanks to Hitachi's signature Magic Wand. The sexual revolution was alive and well. Women's pleasure was more widely recognized in ways never experienced before. Taboos around sexuality were beginning to be challenged and vibrators were finally marketed as devices for pleasure. A change which triggered a hugely increased demand.
From that point on, the evolution of vibrators has been in full swing! With so many even more groundbreaking features in play today, it's amazing to not only think how far we've come, but also where we're going.
So to honor that progress, we're highlighting a few of our favorite trailblazers within our modern age of pleasure.
The Classic: Magic Wand
Often touted as the "little black dress" of vibrators, the Magic Wand still takes the cake as the most recommended and best-selling massage wand in America. Once it was patented in 1968, there was no denying the amount of power this mighty vibe has always harnessed.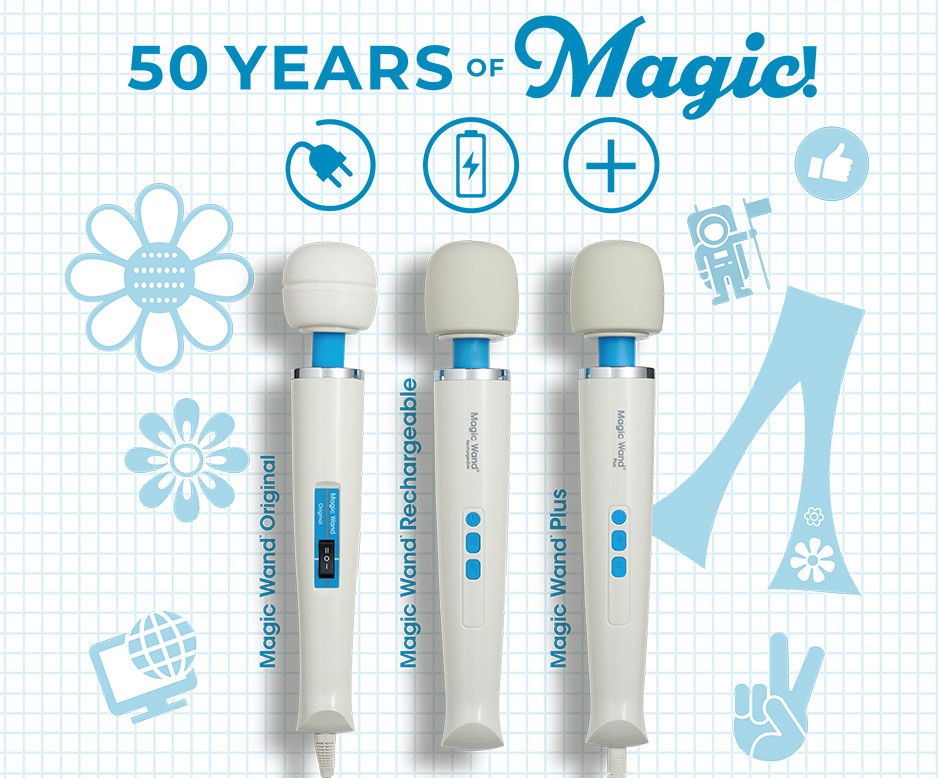 With their new "Plus" model, you have all the intensity the Original and more! Plus a soft head and uber flexible neck to customize pleasure experiences all your own.
Doubling The Fun: The Rabbit
As made famous by our Sex in the City gal pals, the rabbit is in a pleasure sphere all its own. Equipped with two vibes in one, rabbits stimulate both the vagina and clitoris simultaneously. They come in countless shapes and sizes so there's a perfect rabbit for every body.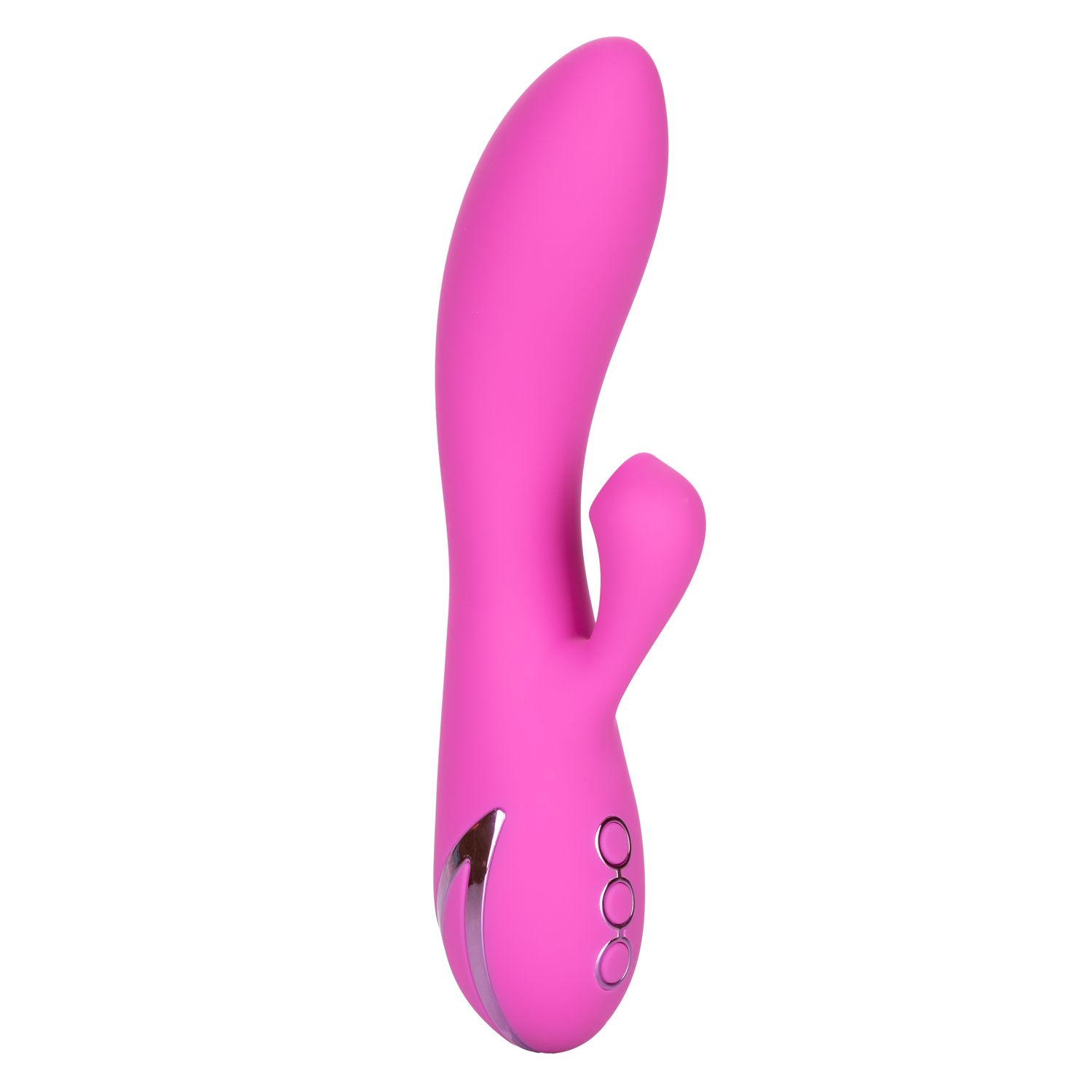 Being able to control the two functions independently of one another makes the rabbit stand out. It means you can hit both the internal and external hot spots just right for blended orgasms unlike any other.
The Pioneer: The Womanizer
Splashing onto the scene in 2013, The Womanizer and its patented pleasure air technology has been one of the biggest game-changers for vibrators of the last decade. Emitting a super-soft suction in tandem with a subtle vibration, this device encompasses the clitoris sans touch to stimulate it through waves of dreamy pressure.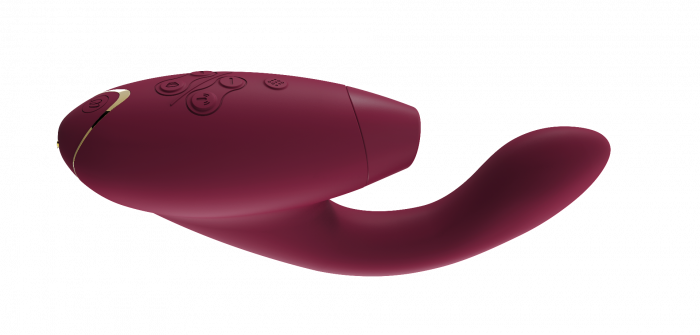 The Duo (pictured above) is one of the many incredible models of Womanizer, and blends the clitoral sensations with a nice G-spot massager. Oh, did we also mention it's capable of getting some women off in as little as 60 seconds?
Wearable and Shareable: Moxie
Wearable vibes have been around for years, but none of them compare to the strength and comfort of WeVibe's latest creation—the Moxie. Thanks to its sleekly contoured shape and a slip-proof magnet to keep it in place, the Moxie can bring the excitement no matter where you go… and not blow your cover while at it.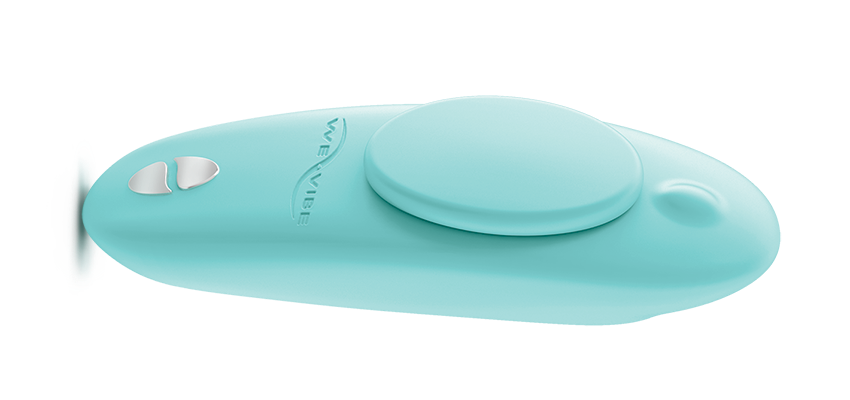 It's comfortable as well as discreet featuring whisper-quiet vibration. Since it's compatible with WeVibe's signature We-Connect app, you can hand over the reigns to a partner and let them control the vibe from wherever they are in the world.
The Pleasure Pinpointer: Zumio
With the power to take foreplay to all new heights, Zumio is a self-pleasure tool in a league all its own. Small yet mighty and not a vibrator in the traditional sense. It has a special SpiroTIP stem that whirs in tiny circles to target any erogenous zone you'd like.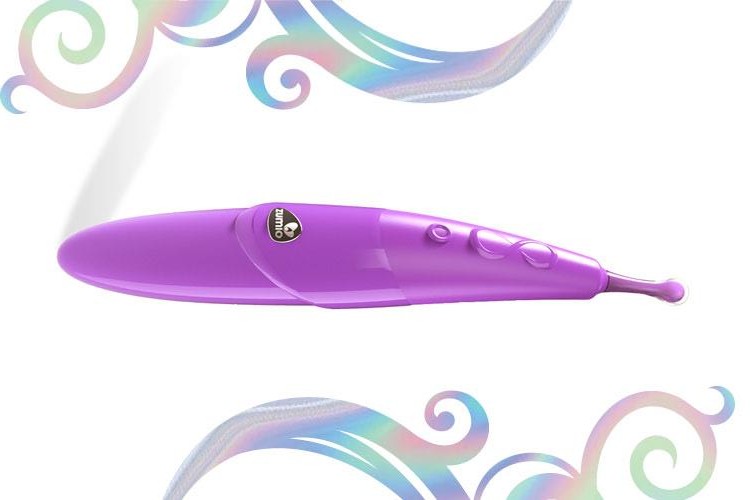 So as you can imagine, it offers stunning one-of-a-kind sensations, as well as goes to show how vibes can (and should) be used on so much more than the vulva alone.
***
Although they've been around forever, it's clear that vibrators have anything but lost their buzz. So next time we reach inside our nightstand drawers, we can all at least be thankful for the sexy strides that have been made within the great wide world of self-pleasure.
---
Alex Anderson is an LA-based lifestyle designer proactively raging against the cultural grain. By day she works in television production, and by night enjoys writing, sewing and seeking guidance from the stars. She also finally has an all black kitty named "Cher." You can follow her website and on Instagram!