In the Mood for a Sexy Massage?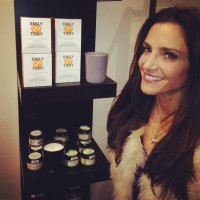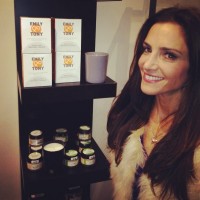 My Aromatherapy Massage Candles make for the perfect sexy massage and holiday gift. Not only do the candles look beautiful on your nightstand, but they also turn into the most luxurious, moisturizing massage oil when lit.
Start by dripping some warm massage oil from the lit candle onto your partner's back. Then give them a full body massage. I'm sure they'll find a way to return the favor.
 If you aren't sure what scent to start with, I'm here to help you out!
Fougere: The perfect candle for Your Boyfriend
This is the manliest candle you will ever buy. It's scented with a seductive fragrance that opens with top notes of licorice and cardamom. Sexy mid notes emerge of cedar, vetiver, patchouli, amber and nutmeg which are then laced with base notes of vanilla bourbon and licorice. Imagine a sexy lumber jack, lathering his body with the Fougere candle and … well, you know.
Creme de Vanille: The perfect candle for Your Girlfriend
The Creme de Vanille is an alluring candle, scented with pure vanilla. I drizzle some in my hand and rub it on my body before going out. It makes me feel feminine and sexy, and gives my skin a moisturized glow. That's not to mention how amazing it feels when someone else lathers it on me.
Coco: The perfect candle for Anyone
This  tantalizing fragrance opens with top notes of coconut, with a sexy hint of cedar in the heart of the fragrance. The base is warmed by a soothing vanilla note. I keep it by my nightstand so I can read my sex books by candlelight. It gives me peace when I want it, and passion when I need it.
No matter which scent you choose, look forward to a sexy, sensual experience.
xxx,
Emily 
P.S. Use Coupon Code SEXWITHEMILY at Emily and Tony for 20% off your first purchase.