Sexy Winter Wardrobe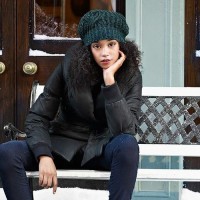 With winter coming, hopefully you'll be coming… and going to holiday festivities in one of these winter wardrobe ideas by stylist Ali Levine. When the weather starts cooling down, you can load on the layers and still look sexy.
Here are 4 hot winter-wardrobe ideas that will turn you into an ice goddess, or at least show off your legs while you're hoisting the Christmas tree on top of your car.
Image from Ugg Shoes
1. High Socks, High Boots, Short Dress, and Lots of Layers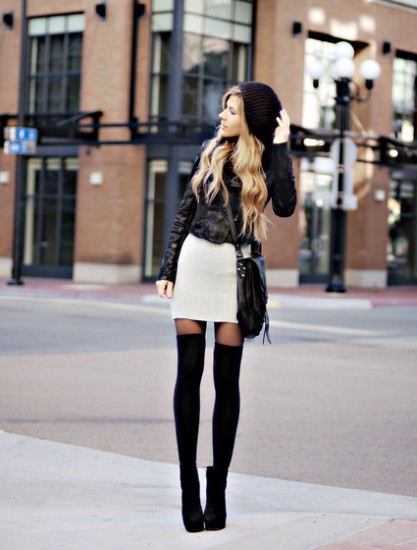 Image from Plai-n
"Think about wearing cozy thigh-high socks, boots, and a shorter dress with a sweater and jacket for layer. This look still has sex appeal, but it'll also keep you warm," Levine says.
2. BodyCon Dress with Super Sheer Tights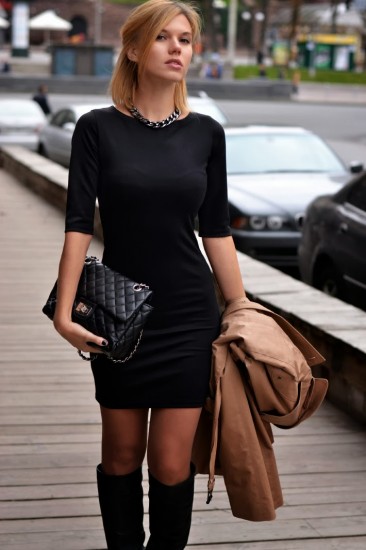 Image from Owls are Awesome blog
Want to dial it up with more sex appeal? Wear a Bodycon dress with super sheer tights and something fur. So luxe, rich and still great skin showing," Levine says. Remember, fake fur not orgasms.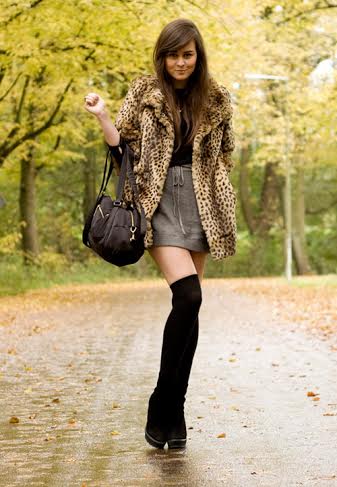 3. Pencil skirt with Booties and Lots of Layers on Top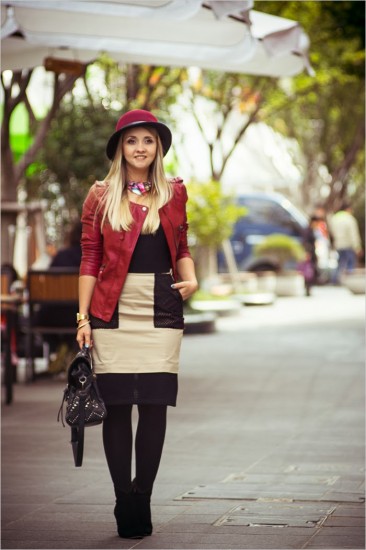 Image from My Blonde Gal blog
"I love this look. It still shows some skin. Don't want to rock a skirt? Wearing high-waisted trousers with a cropped sweater is hot and fun," Levine says.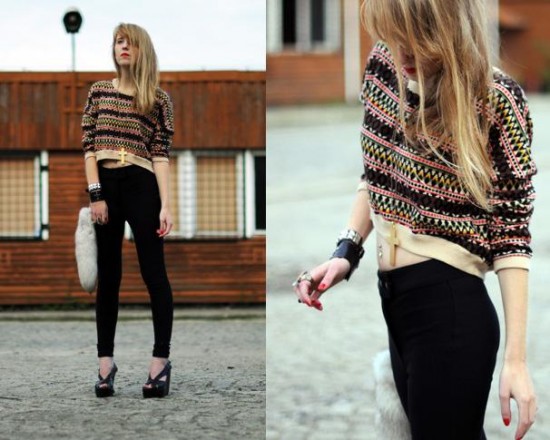 4. Lady in Leather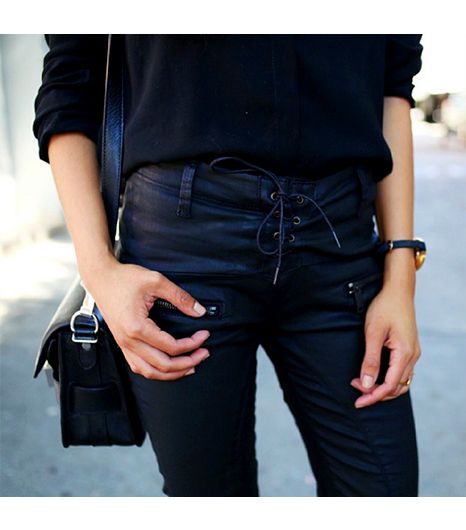 Vegan Leather Pants from Free People
"Looking for an edgy but still warm look? Ladies, go with all leather. This still comes off sexy with skinny pants, a leather top, and awesome heels. Leather keeps us warm and looking hot," Levine says.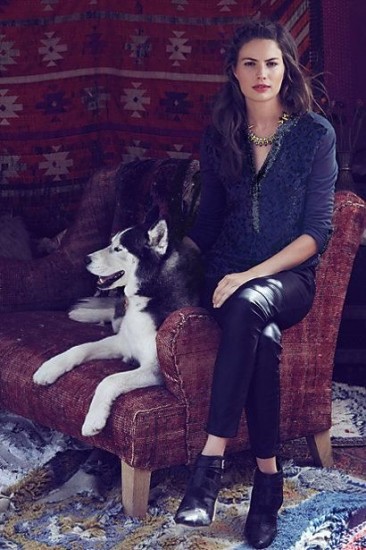 Image from Anthropologie
There are a lot of great vegan leather looks out this season. You'll be dressed to kill, just not to kill cows.
 Celebrity Wardrobe Stylist
Ali Levine
www.alilevinedesign.com
Facebook.com/AliLevineDesign
Twitter.com/AliLevineDesign
Pinterest.com/alilevinedesign